Find the famous quotes and sayings about plant quotes with images from our collection at Todayquote. You can read, download, copy, and even share it on Facebook, Twitter, Instagram, WhatsApp, LinkedIn, Pinterest, Reddit, and Tumblr, etc. with your family, friends, colleagues, etc. The available Images of plant quotes can be used as your mobile or desktop wallpaper or screensaver. Also, don't forget to check out the plant quotes of the day.
Today Plant Quotes ideas
"Don't judge each day by the harvest you reap but by the seeds that you plant."

@Robert Louis Stevenson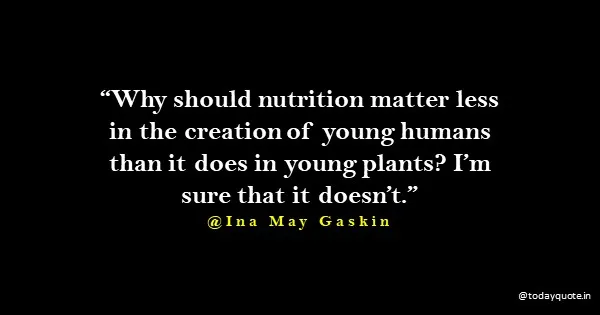 "Always do your best. What you plant now, you will harvest later."

@Og Mandino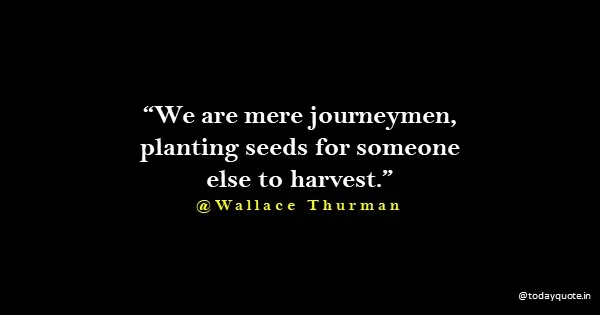 "The clearest way into the Universe is through a forest wilderness."

@John Muir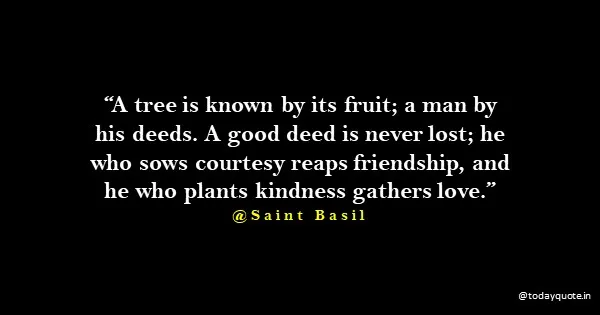 "I don't think that you can possibly embrace the kind of joy which one who has worked with plants and plant structures such as I have over a period of nearly 40 years, how wonderful the plant laboratory seems."

@Percy Julian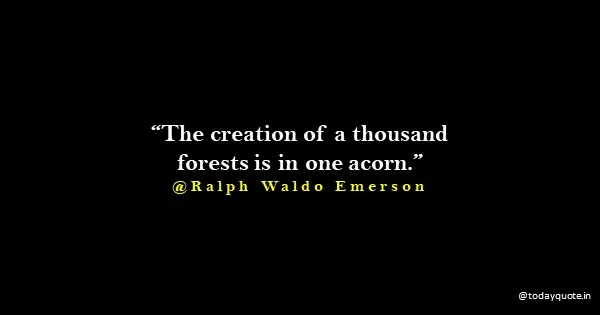 "Even if I knew that tomorrow the world would go to pieces, I would still plant my apple tree."

@Martin Luther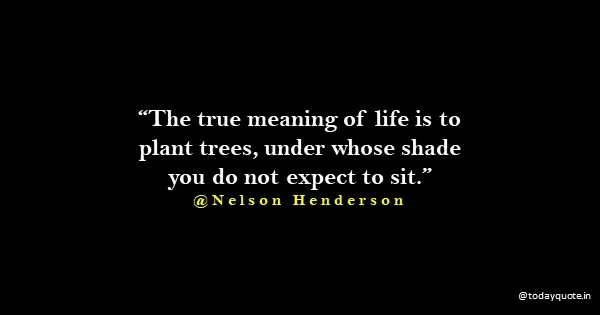 "Liberty, when it begins to take root, is a plant of rapid growth."

@George Washington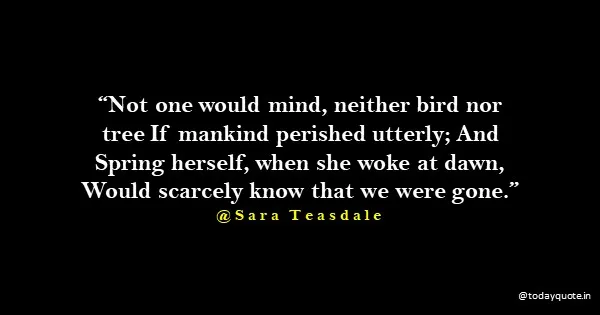 "So plant your own gardens and decorate your own soul, instead of waiting for someone to bring you flowers."

@Jorge Luis Borges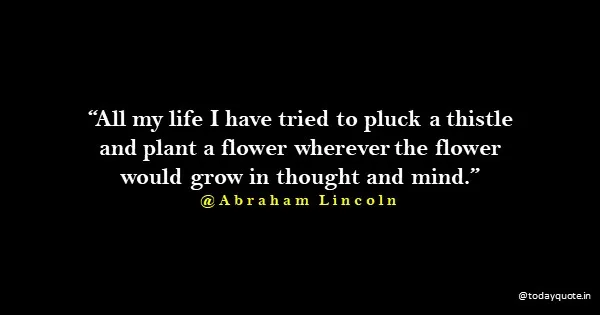 "Think twice before you speak, because your words and influence will plant the seed of either success or failure in the mind of another."

@Napoleon Hill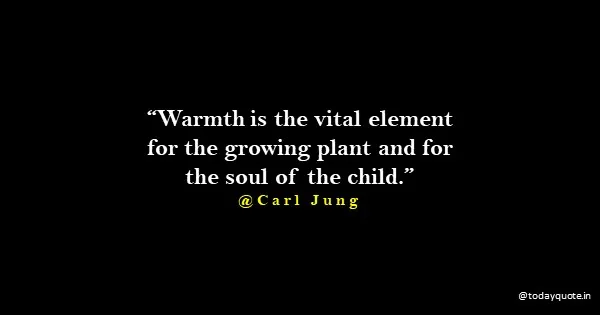 "It will never rain roses: when we want to have more roses, we must plant more roses."

@George Eliot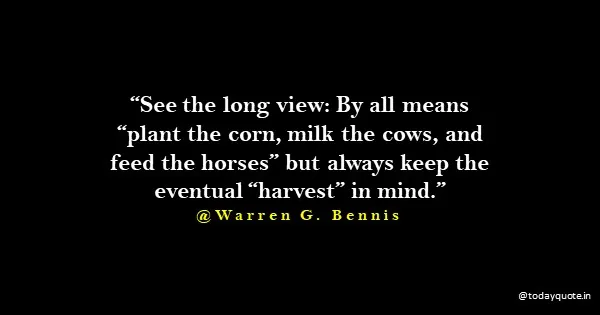 "It will never rain roses: when we want to have more roses we must plant more trees."

@George Eliot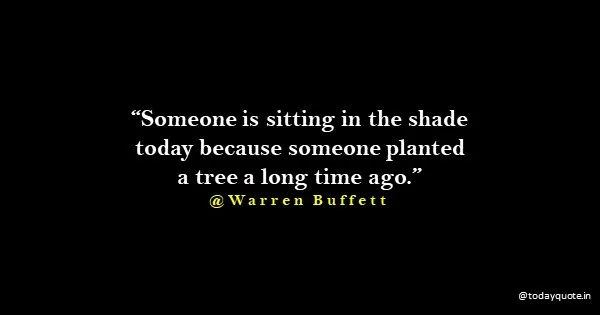 "Eat food. Not too much. Mostly plants."

@Michael Pollan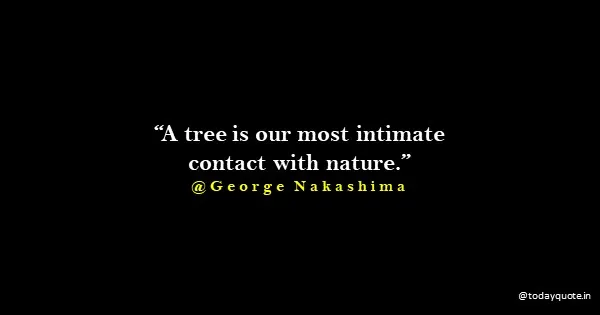 "Until you dig a hole, you plant a tree, you water it and make it survive, you haven't done a thing. You are just talking."

@Wangari Maathai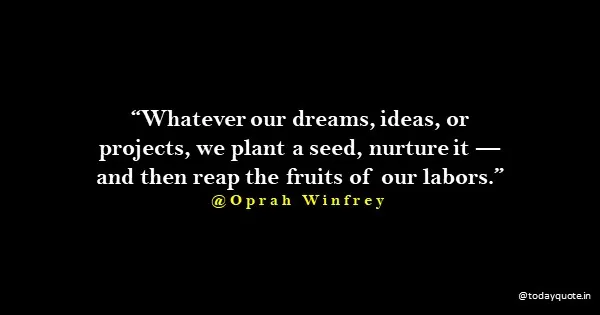 "Plant seeds of happiness, hope, success, and love; it will all come back to you in abundance. This is the law of nature."

@Steve Maraboli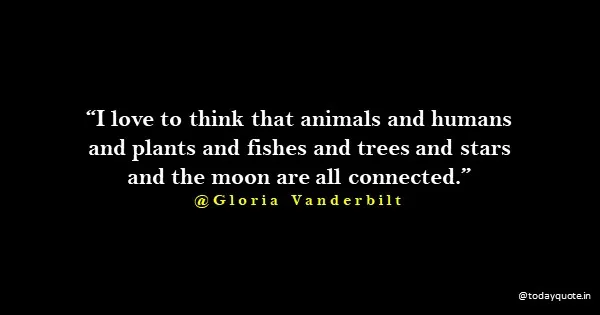 "The best time to plant a tree was 25 years ago. The second-best time to plant a tree is today."

@Eliud Kipchoge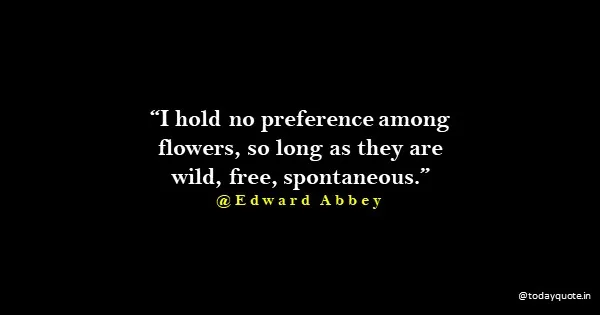 "I had learned early to assume something dark and lethal hidden at the heart of anything I loved. When I couldn't find it, I responded, bewildered and wary, in the only way I knew how: by planting it there myself."

@Tana French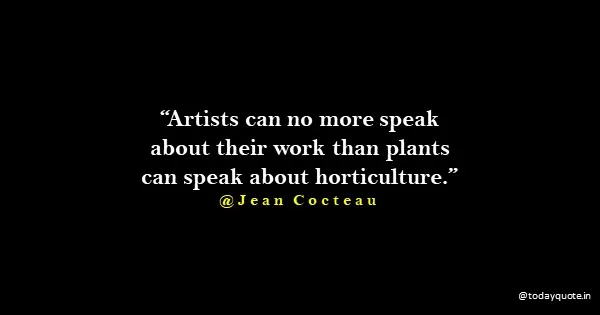 "Unemployment is capitalism's way of getting you to plant a garden."

@Orson Scott Card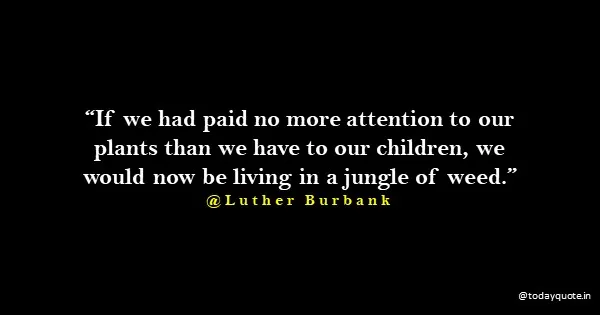 "Someone's sitting in the shade today because someone planted a tree a long time ago."

@Warren Buffett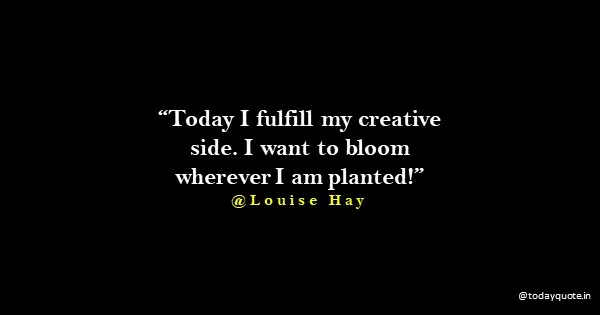 "All the waste in a year from a nuclear power plant can be stored under a desk."

@Ronald Reagan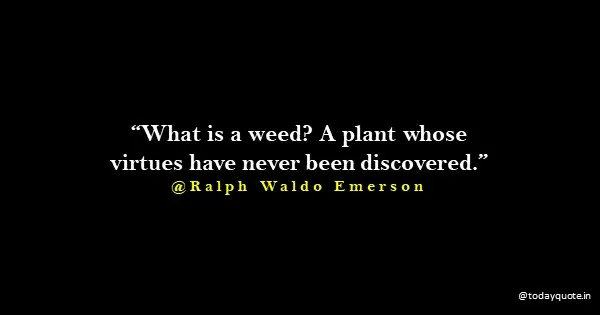 "Society grows great when old men plant trees whose shade they know they shall never sit in."

@Anonymous Greek Proverb
"A man doesn't plant a tree for himself. He plants it for posterity."

@Alexander Smith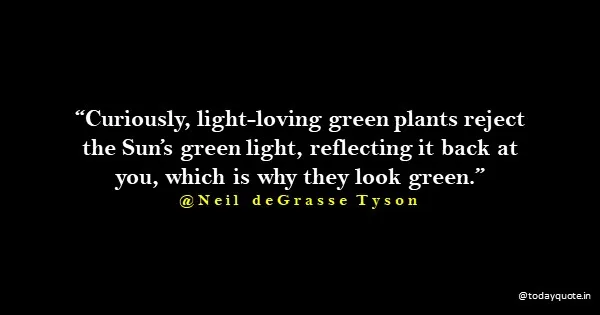 Short Planter Quotes
"If your plan is for one year plant rice. If your plan is for ten years plant trees. If your plan is for one hundred years educate children."

@Confucius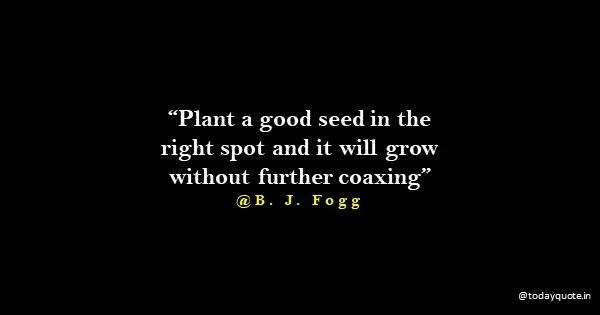 "I'm really quite simple. I plant flowers and watch them grow… I stay at home and watch the river flow."

@George Harrison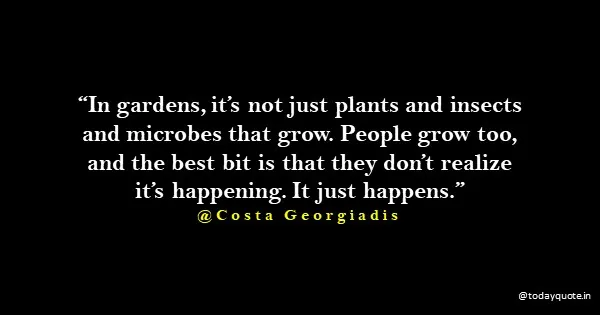 "Fear is a seed that, once planted, never stops growing."

@Sara Raasch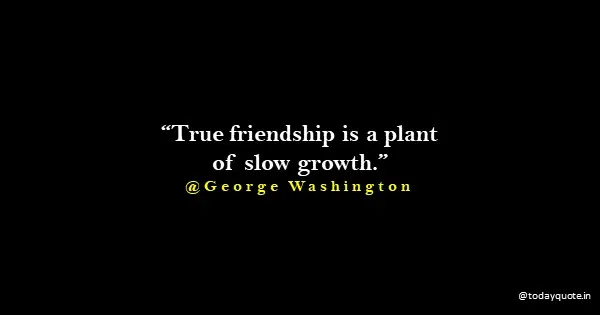 "Every time I plant a seed, He say kill it before it grow, he say kill it before they grow."

@Bob Marley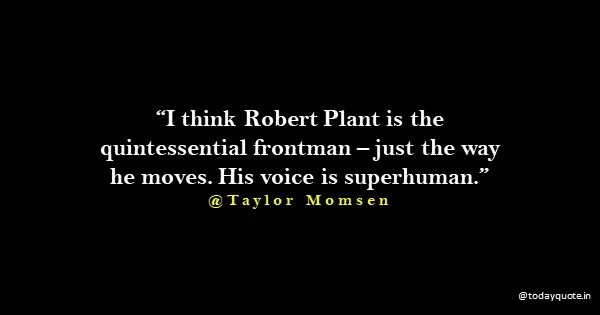 "What is a weed? A plant whose virtues have not yet been discovered."

@Ralph Waldo Emerson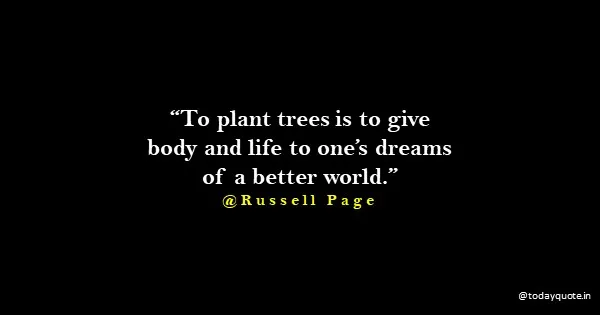 "Men are mortal. So are ideas. An idea needs propagation as much as a plant needs watering. Otherwise both will wither and die."

@B. R. Ambedkar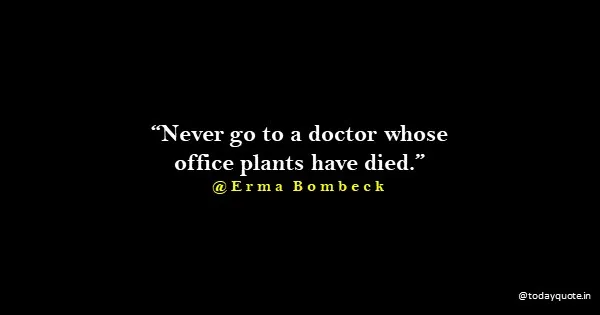 "To plant a garden is to believe in tomorrow."

@Audrey Hepburn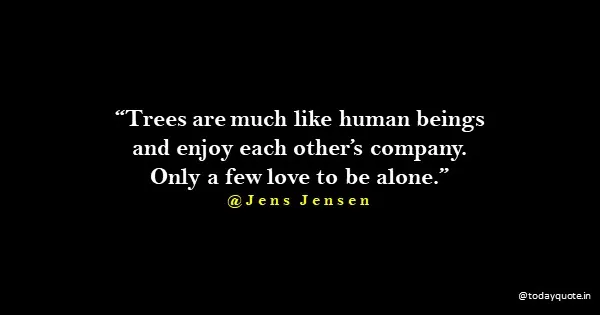 "A beautiful plant is like having a friend around the house."

@Beth Ditto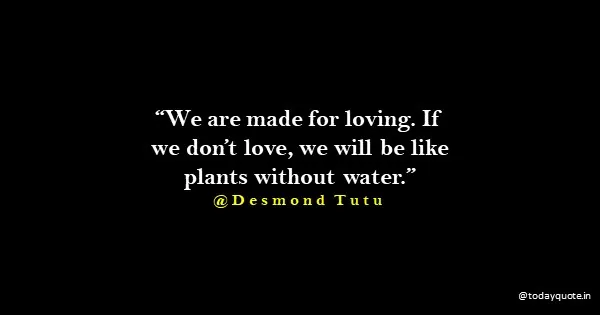 "Solitude is the soil in which genius is planted, creativity grows, and legends bloom; faith in oneself is the rain that cultivates a hero to endure the storm, and bare the genesis of a new world, a new forest."

@Mike Norton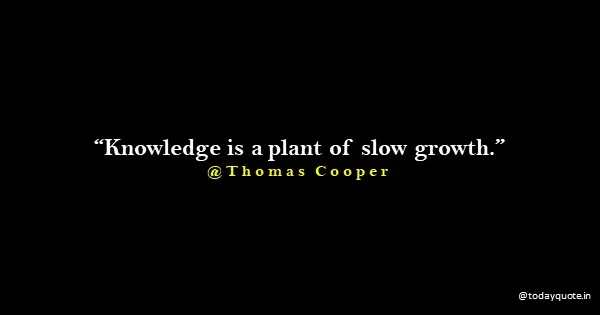 "Art is a fruit that grows in man, like a fruit on a plant, or a child in its mother's womb."

@Jean Arp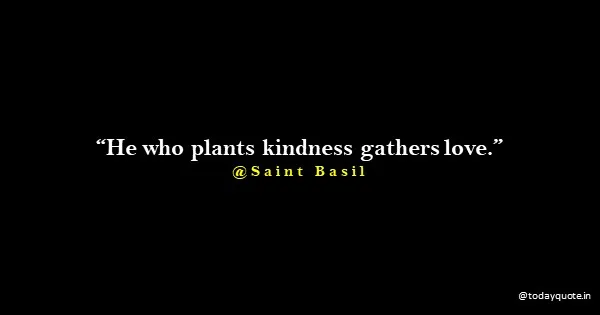 "It weren't too loo long before I seen something in me, had changed. A bitter seed was planted inside of me. And I just didn't feel so, accepting, anymore."

@Kathryn Stockett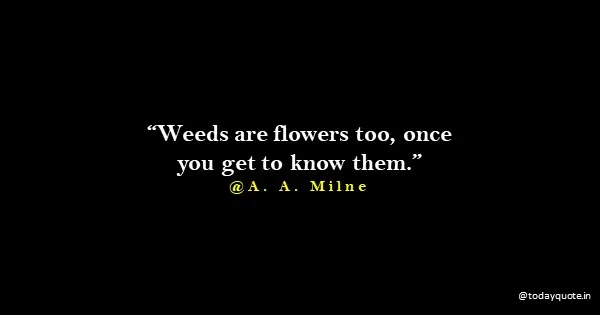 "Love is a springtime plant that perfumes everything with its hope, even the ruins to which it clings."

@Gustave Flaubert
"The thorns which I have reap'd are of the tree I planted; they have torn me, and I bleed. I should have known what fruit would spring from such a seed."

@Lord Byron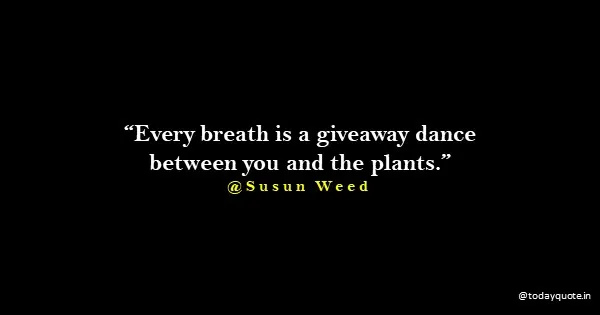 "You have to get up and plant the seed and see if it grows, but you can't just wait around, you have to water it and take care of it."

@Bootsy Collins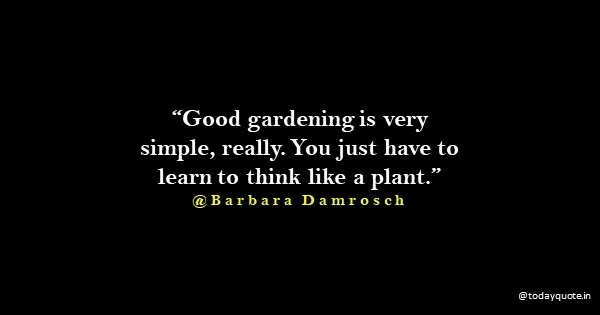 "I planted a seed of hatred in my heart. I swore it would grow to be a massive tree whose roots would strangle them all."

@Ruta Sepetys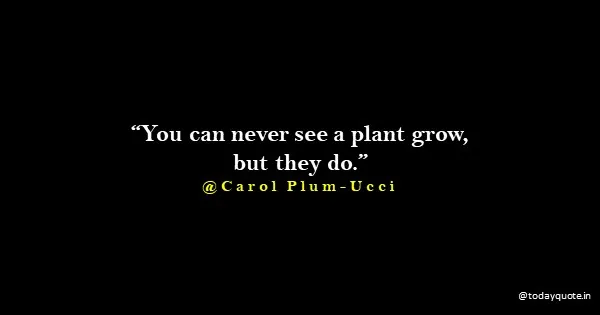 "You can plant a dream."

@Anne Campbell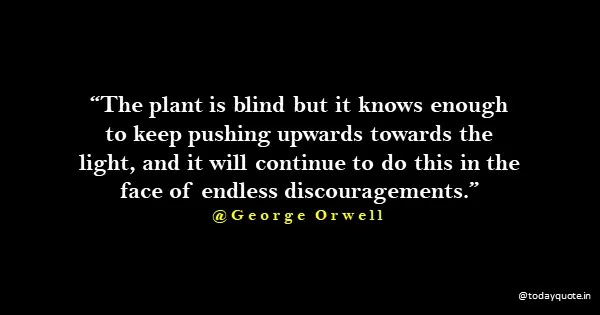 "His heart was like a sensitive plant, that opens for a moment in the sunshine, but curls up and shrinks into itself at the slightest touch of the finger, or the lightest breath of wind."

@Anne Brontë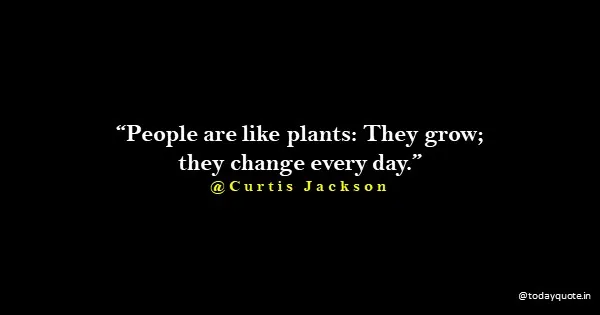 "The secret of improved plant breeding, apart from scientific knowledge, is love."

@Luther Burbank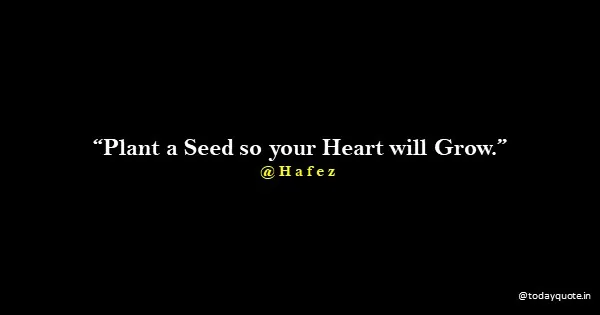 "Sometimes when you're in a dark place you think you've been buried, but you've actually been planted."

@Christine Caine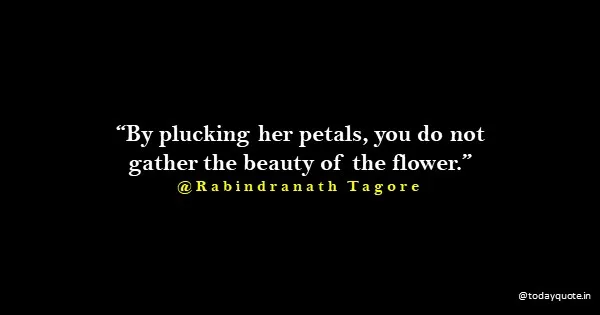 "If a tree dies, plant another in its place."

@Carolus Linnaeus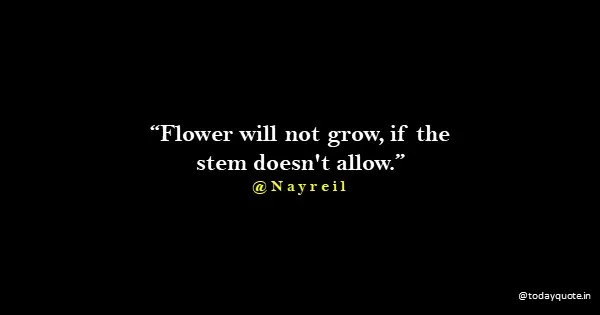 Just Planting Seeds Quotes
"This is really why I made my daughters learn to garden—so they would always have a mother to love them, long after I am gone."

@Robin Wall Kimmerer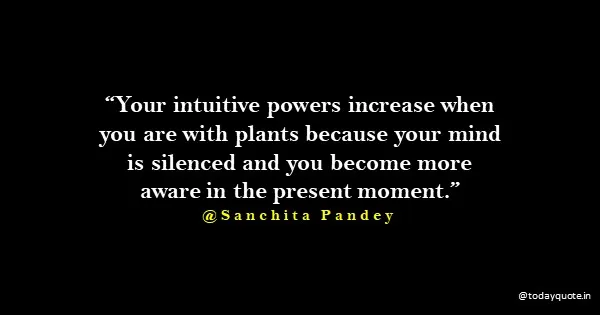 "I think that any time of great pain is a time of transformation, a fertile time to plant new seeds."

@Debbie Ford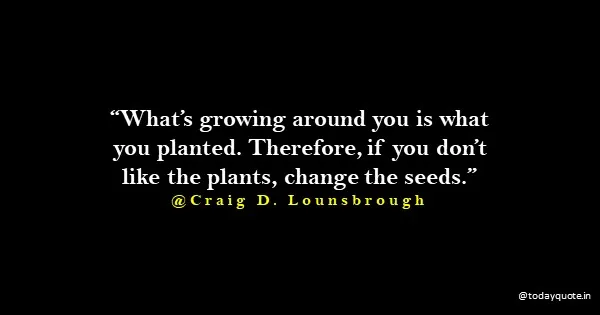 "If a plant cannot live according to its nature, it dies; and so a man."

@Henry David Thoreau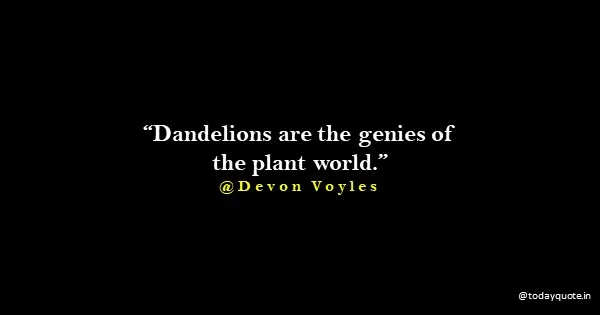 "We know we cannot plant seeds with closed fists. To sow, we must open our hands."

@Adolfo Perez Esquivel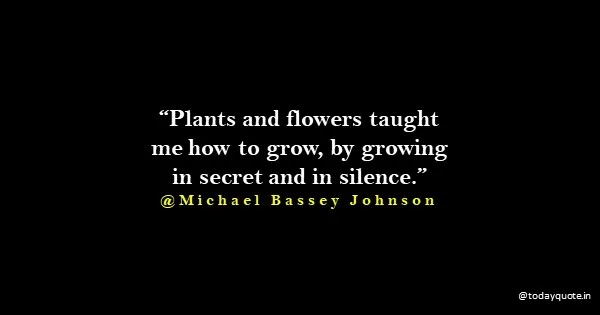 "Every year, back comes Spring, with nasty little birds yapping their fool heads off and the ground all mucked up with plants."

@Dorothy Parker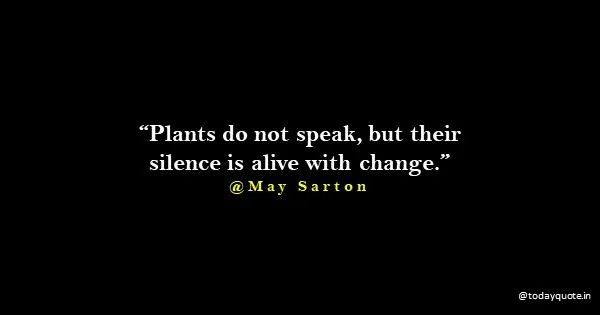 "Confidence is a plant of slow growth in an aged heart."

@William Pitt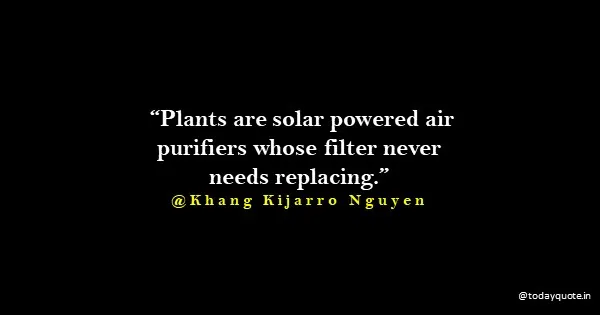 "Plant a garden in which strange plants grow and mysteries bloom."

@Ken Kesey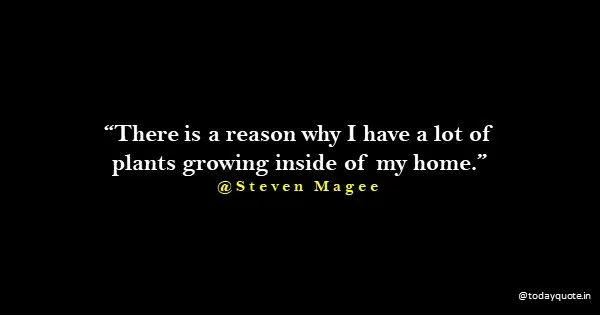 "Plant the love of the holy ones within your spirit; don't give your heart to anything, but the love of those whose hearts are glad."

@Rumi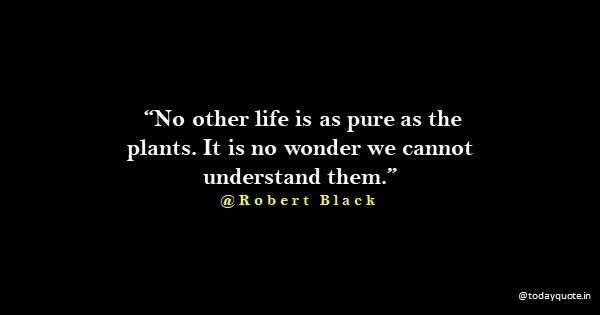 "When your heart is broken, you plant seeds in the cracks and pray for rain."

@Andrea Gibson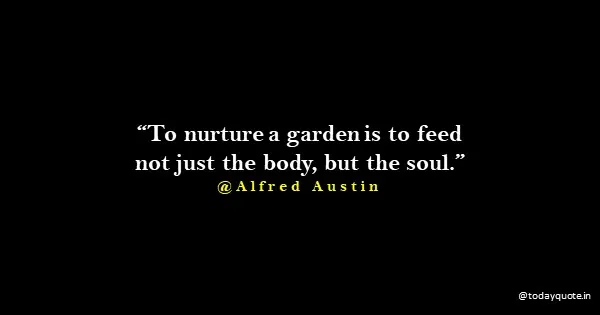 "The only thing that ultimately matters is to eat an ice-cream cone, play a slide trombone, plant a small tree, good God, now you're free."

@Ray Manzarek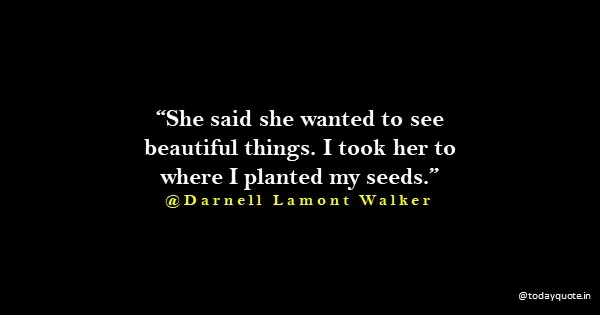 "The best love is the kind that weakens the soul, that makes us reach for more. That plants a fire in our hearts and brings peace to our minds."

@Audrey Niffenegger
"Bamboo is not a weed, it's a flowering plant. Bamboo is a magnificent plant."

@Steve Lacy
"Happiness is something we reap from the seeds we sow. Plant misery seeds and that us what you reap."

@Stephen Richards
"I trust in nature for the stable laws of beauty and utility. Spring shall plant and autumn garner to the end of time."

@Robert Browning
"Gardening is easier and quicker when spacings are correct for different plants."

@Charles Dowding
"Plant and your spouse plants with you; weed and you weed alone."

@Jean-Jacques Rousseau
"Everytime I plant a seed,he say kill it before it grow, he say kill it before they grow."

@Bob Marley
"If we plant the right seeds, tomorrow will be better. If you put out good things, then you'll get good things back. That's part of our responsibility as entertainers."

@Ben Vereen
"If the bee disappeared off the surface of the globe, then man would have only four years of life left. No more bees, no more pollination, no more plants, no more animals, no more man."

@Albert Einstein
"Your skin is like a plant. You have to water it. Make sure it's hydrated, not just squeaky clean."

@Emily Weiss
Amazing The Best Time to Plant a Tree Quote
"One by one she slew her fears, and then planted a flower garden over their graves."

@John Mark Green
"For myself I hold no preferences among flowers, so long as they are wild, free, spontaneous. Bricks to all greenhouses! Black thumb and cutworm to the potted plant!"

@Edward Abbey
"We were planting seeds of change, the fruit of which we might never see. We had to be patient."

@Michelle Obama
"Plant the seed of desire in your mind and it forms a nucleus with power to attract to itself everything needed for its fulfillment."

@Robert Collier
"I'm planting a tree to teach me to gather strength from my deepest roots."

@Andrea Koehle Jones
"Whatever seeds each man cultivates will grow to maturity and bear in him their own fruit. If they be vegetative, he will be like a plant."

@Giovanni Pico della Mirandola
"On the last day of the world I would want to plant a tree"

@W. S. Merwin
"The sun is the most important thing in everybody's life, whether you're a plant, an animal or a fish, and we take it for granted."

@Danny Boyle
"Love is a delicate plant that needs constant tending and nurturing, and this cannot be done by snorting at the adored object like a gas explosion and calling her friends lice."

@P.G. Wodehouse
"I think that one's art is a growth inside one. I do not think one can explain growth. It is silent and subtle. One does not keep digging up a plant to see how it grows."

@Emily Carr
"Plant seeds of expectation in your mind; cultivate thoughts that anticipate achievement. Believe in yourself as being capable of overcoming all obstacles and weaknesses."

@Norman Vincent Peale
"Whatever kind of seed is sown in a field, prepared in due season, a plant of that same kind, marked with the peculiar qualities of the seed, springs up in it."

@Guru Nanak
"When you plant a seed of love, it is you that blossoms."

@Ma Jaya Sati Bhagavati
"I see humanity now as one vast plant, needing for its highest fulfillment only love, the natural blessings of the great outdoors, and intelligent crossing and selection."

@Luther Burbank
"Love and work are to people what water and sunshine are to plants."

@Jonathan Haidt
"By depending on the great, The small may rise high. See: the little plant ascending the tall tree Has climbed to the top."

@Saskya Pandita
"Legacy. What is a Legacy? It's planting seeds in a garden you never get to see"

@Lin-Manuel Miranda
"We pay for power plant pollution through higher health costs."

@Sheldon Whitehouse
"Vitally, the human race is dying. It is like a great uprooted tree, with its roots in the air. We must plant ourselves again in the universe."

@D.H. Lawrence
"That one plant should be sown and another be produced cannot happen; whatever seed is sown, a plant of that kind even comes forth."

@Guru Nanak
Famous Quotes About Plants
"The trees, the flowers, the plants grow in silence. The stars, the sun, the moon move in silence. Silence gives us a new perspective."

@Mother Teresa
"I spend a great deal of time with the President. We have a very close, personal, loyal relationship. I'm not, as they say, a potted plant in these meetings."

@Dan Quayle
"The seed must grow regardless Of the fact that it's planted in stone"

@Tupac Shakur
"I plant a lot of trees. I am a great believer in planting things for future generations. I loathe the now culture where you just live for today."

@Penelope Keith
"We are made for loving. If we don't love, we will be like plants without water."

@Desmond Tutu
"Algae is the perfect food plant. It doubles cell mass every twelve hours, depending on the strain."

@Homaro Cantu
"The best love is the kind that awakens the soul and makes us reach for more, that plants a fire in our hearts and brings peace to our minds"

@Noah-The Notebook
"I mean, we're really making a quantum change in our relationship to the plant world with genetic modification."

@Michael Pollan
"He said that even if he knew that the world was going to hell tomorrow, he'd plant an apple tree today."

@Fredrik Backman
"If a person cannot love a plant after he has pruned it, then he has either done a poor job or is devoid of emotion."

@Liberty Hyde Bailey
"The last word in ignorance is the man who says of an animal or plant: 'What good is it?"

@Aldo Leopold
"A seed, after all, is an embryo, a potential plant waiting for its moment to grow. It has what it needs to begin. But it can also put itself on pause. It can wait."

@Robert Krulwich
"Legacy. What is a legacy? It's planting seeds in a garden you never get to see."

@hamilton musical
"Parents should plant deeply the seed of the work ethic into the hearts and habits of their children."

@Joseph B. Wirthlin
"To reap a return in ten years, plant trees. To reap a return in 100, cultivate the people."

@Ho Chi Minh
"Parents can plant magic in a child's mind through certain words spoken with some thrilling quality of voice, some uplift of the heart and spirit."

@Robert MacNeil
"Gratitude for the seemingly insignificant—a seed—this plants the giant miracle."

@Ann Voskamp
"I love being in my garden. I don't plant a lot of exotic flora, but I do spend a lot of time outside doing manual labour."

@Jacqueline Bisset
"Each prayer is like a seed that gets planted in the ground. It disappears for a season, but it eventually bears fruit that blesses future generations. In fact, our prayers bear fruit forever."

@Mark Batterson
"My feeling was, you plant some seeds. If they grow, great; if they don't, you don't take it personally. Not my problem; I just kept planting. Just like a farmer."

@Hank Haney
"Look around you. The earth wouldn't exist without the sun. Plants would die without rain. We're all meant to lean on something. Or someone."

@Katie Kacvinsky
"We're not that far from being able to plant images, memories, and emotional states directly into the brain."

@Douglas Trumbull
"Wonderful things can happen", Vincent said, "when you plant seeds of distrust in a garden of assholes."

@Elmore Leonard
"I'm the kind of guy who can't keep a plant alive for a week, let alone a relationship."

@Jerry O'Connell
"Trees we plant today are forests we enjoy tomorrow."

@Matshona Dhliwayo
"Robert Plant is one of the nicest people you'll ever meet, never mind rock star. He's so down to earth."

@Brian Setzer
"When life gives you lemons, you don't make lemonade. You use the seeds to plant a whole orchard – an entire franchise! Or you could just stay on the Destiny Bus and drink lemonade someone else has made, from a can."

@Anthon St. Maarten
"Each drawing that I've done, I have found. Meaning, I see a plant I want to draw."

@Ellsworth Kelly
"Until then, have great expectations. Keep believing you dreams will come true. And remember, when life throws you a pit… plant a cherry tree."

@Coleen Murtagh Paratore
"I can't pass a plant stall without feeling I must have one. But my greatest extravagance, I suppose, is roses. We've got masses."

@Mary Berry
"A man may plant a tree for a number of reasons. Perhaps he likes trees. Perhaps he wants shelter. Or perhaps he knows that someday he may need the firewood."

@Joanne Harris
"Our nation's power plant fleet must include a mix of solar, wind, hydro, natural gas and nuclear plants."

@Lynn Good
"It is humankind's duty to respect all life, not only animals have feelings but even also trees and plants."

@Albert Einstein
"I think the best way to sell a made-up character is to plant his feet into the real earth."

@Michael Connelly
"He might as well plant an oak in a flowerpot, and expect it to thrive, as imagine he can restore her to vigour in the soil of his shallow cares!"

@Emily Brontë
"As an environmental scientist, I think our first need is to feed and shelter and nurture. That has always required the exploitation of plant life, and it always will."

@Hope Jahren
"I hope that while so many people are out smelling the flowers, someone is taking the time to plant some."

@Herbert Rappaport
"If every seed turned into a plant, we'd be living in a very different world."

@Hope Jahren
"Humans are mortal. So are ideas. An idea needs propagation as much as a plant needs watering. Otherwise both will wither and die."

@Bhim Rao Ambedkar
"I'm a gardener, and I love to plant."

@Jill Biden
"That we do our best. We plant an apple tree today, even if we know the world is going to be destroyed tomorrow. We save those we can."

@Fredrik Backman
"Isobutanol is not a natural product, but we evolved an enzyme that makes it possible to convert plant sugars to this precursor to jet fuel."

@Frances Arnold
"Life was teaching me that progress and change happen slowly. Not in two years, four years, or even a lifetime. We were planting seeds of change, the fruit of which we might never see. We had to be patient."

@Michelle Obama
"You have those people speaking really good things in your life and it grows and produces fruit later on. But somebody had to initially plant those good seeds."

@Becky Hammon
"That's right," she said. "DIE, you little monster plants. May your roots always be thirsty and your seeds all meet a fiery death until you're extinct forever! I HATE you!"

@Tui T. Sutherland
"Everybody should plant a tree on any happy occasion or birthday and celebrate."

@Sayaji Shinde
Thank you for reading all about plant quotes. Hope you like it!
You May Also Like to Read: 155 Best Cuddle Quotes And Sayings
You May Also Like to Read: 65 Plants Quotes On Success In Life