Find the famous quotes and sayings about push yourself quotes with images from our collection at Todayquote. You can read, download, copy and even share it on Facebook, Twitter, Instagram, WhatsApp, LinkedIn, Pinterest, Reddit, Tumblr, etc. with your family, friends, colleagues, etc. The available Images of push yourself quotes can be used as your mobile or desktop wallpaper or screensaver. Also, don't forget to check out the push yourself quotes of the day.
Short Push Yourself Quotes ideas
"Push yourself. Don't Settle. Just live well. Just LIVE."

@Jojo Moyes

♨️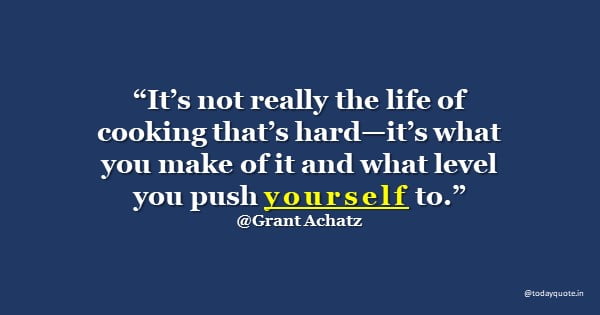 "Few things in the world are more powerful than a positive push. A smile. A world of optimism and hope. A 'you can do it' when things are tough."

@Richard M. DeVos

♨️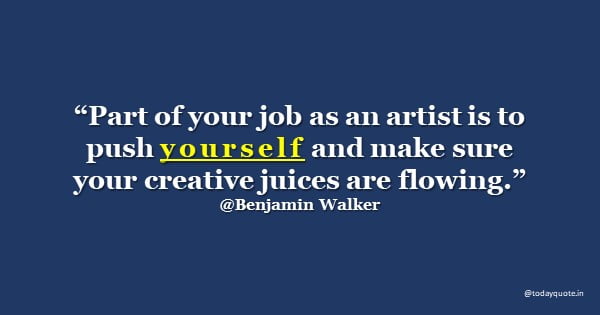 "Push yourself. Don't settle. Wear those stripy legs with pride. And if you insist on settling down with some ridiculous bloke, make sure some of this is squirreled away somewhere. Knowing you still have possibilities is a luxury. Knowing I might have given them to you has alleviated something for me."

@Jojo Moyes

♨️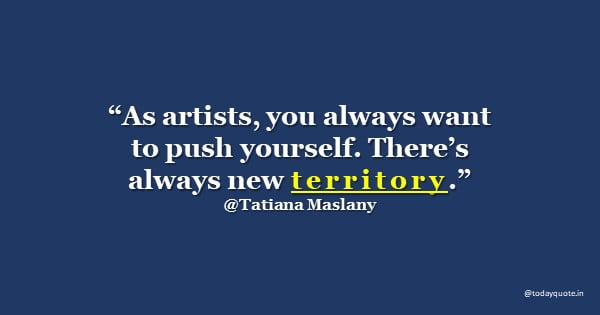 "My attitude is that if you push me towards something that you think is a weakness, then I will turn that perceived weakness into a strength."

@Michael Jordan

♨️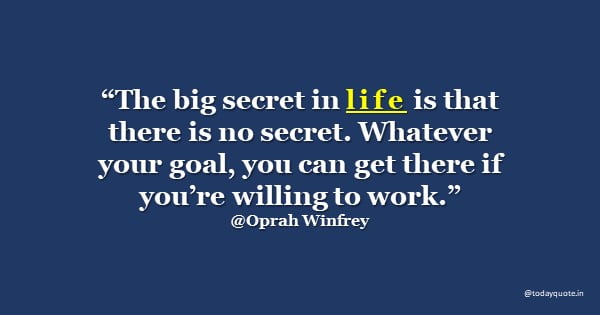 "Always believe in yourself and always stretch yourself beyond your limits. Your life is worth a lot more than you think because you are capable of accomplishing more than you know. You have more potential than you think, but you will never know your full potential unless you keep challenging yourself and pushing beyond your own self imposed limits."

@Roy T. Bennett

♨️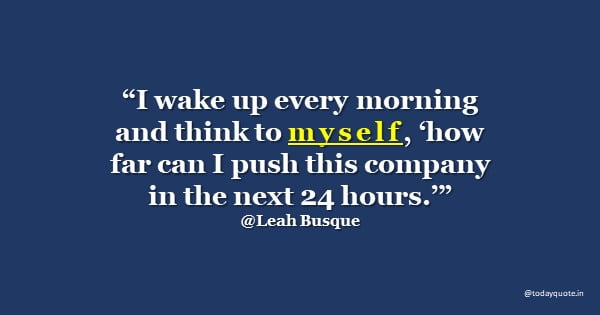 "Never give up. There are always tough times, regardless of what you do in anything in life. Be able to push through those times and maintain your ultimate goal."

@Nathan Chen

♨️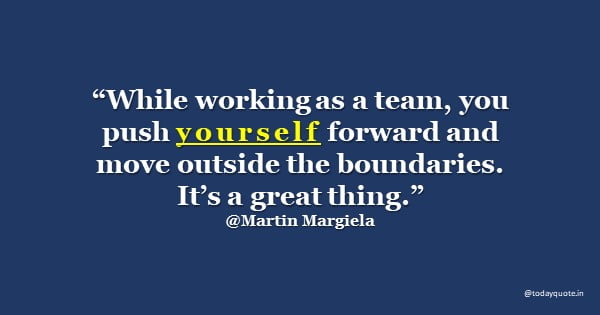 "Live boldly. Push yourself. Don't settle."

@Jojo Moyes

♨️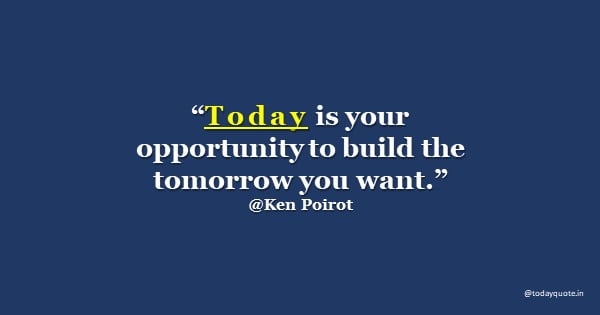 "Life is hard enough. Life is always going to be hard, so you need to push for what you want."

@Dizzee Rascal

♨️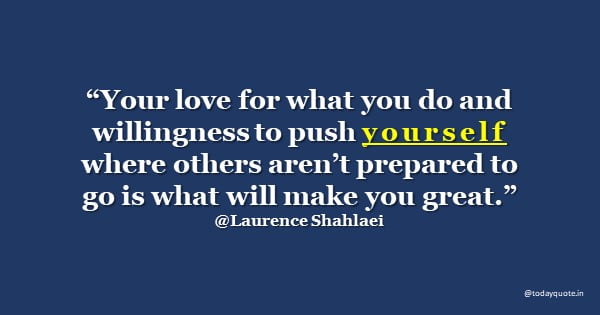 "Surround yourself with people who make you think differently for the better, people who, either through their deeds or their words, challenge you to push yourself."

@idowu koyenikan

♨️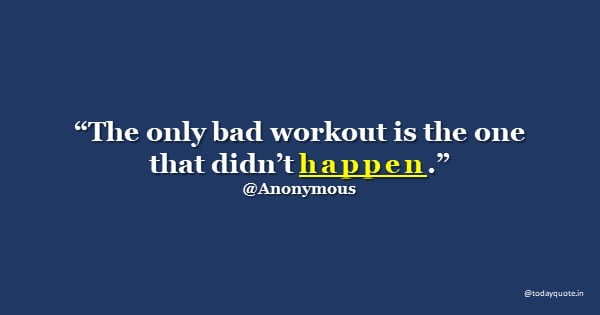 "You only get one shot in your life, and you might as well push yourself and try things."

@Jason Statham

♨️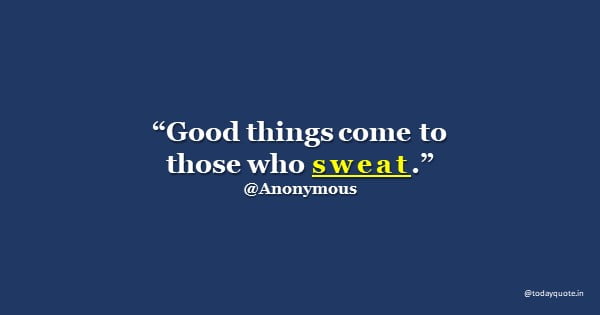 "It takes courage to push yourself to places you have never been before… to test yout limits… to break through barriers. And the day came when the risk it took to stay tight inside the bud was more painful than the risk it took to blossum."

@Anaïs Nin

♨️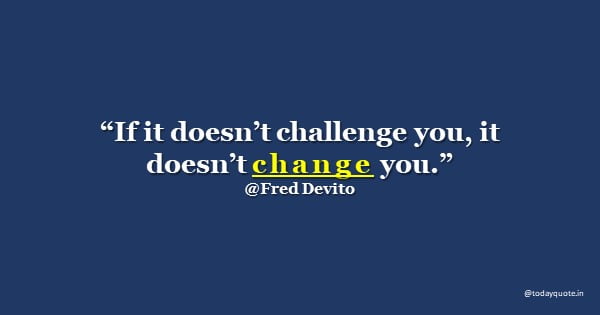 "If you don't really have a dream, you can't really push yourself; you don't really know what the target is."

@MS Dhoni

♨️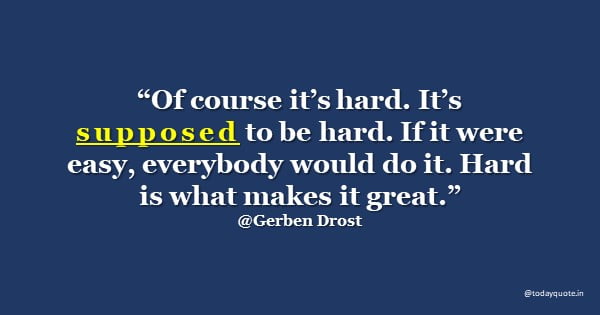 "But pain's like water. It finds a way to push through any seal. There's no way to stop it. Sometimes you have to let yourself sink inside of it before you can learn how to swim to the surface."

@Katie Kacvinsky

♨️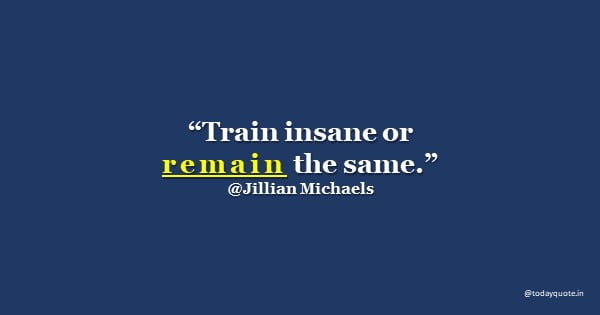 "I always did something I was a little not ready to do. I think that's how you grow. When there's that moment of 'Wow, I'm not really sure I can do this,' and you push through those moments, that's when you have a breakthrough."

@Marissa Mayer

♨️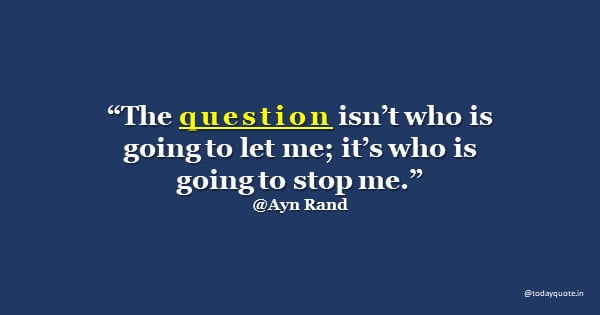 "The more you try to simplify things the more you complicate them. You create rules, build walls, push people away, lie to yourself and ignore true feelings. That is not simplifying things."

@Cecelia Ahern

♨️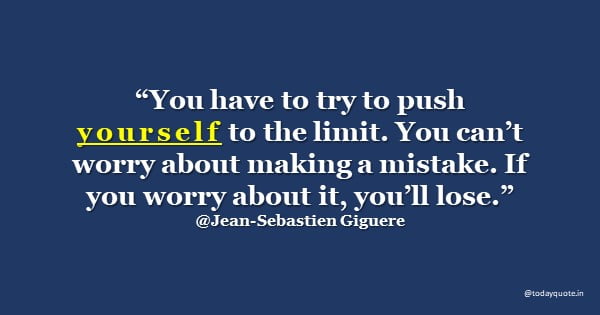 "Pull the string, and it will follow wherever you wish. Push it, and it will go nowhere at all."

@Dwight D. Eisenhower

♨️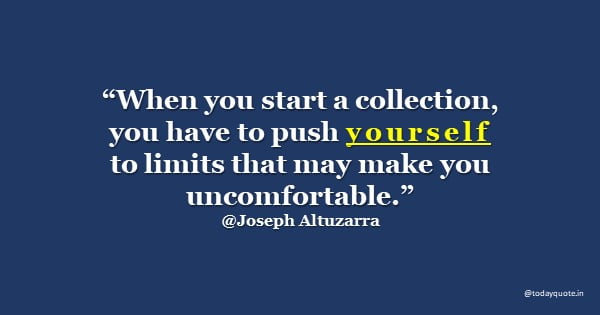 "You're a lot like that bird in the barn. You're so scared that you're going to be caged in forever you can't see the way out. You smack yourself against the wall again and again and again. The door is open, Beth. Stop running in circles and walk out."

@Katie McGarry

♨️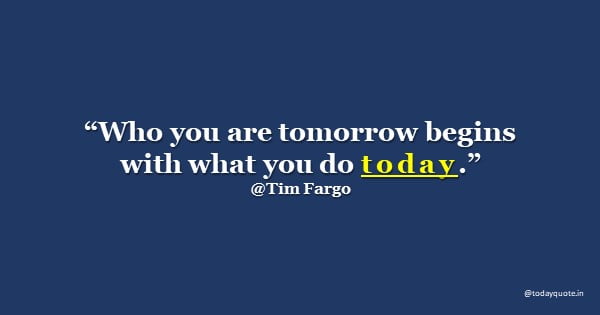 "You cannot push any one up a ladder unless he be willing to climb a little himself."

@Andrew Carnegie

♨️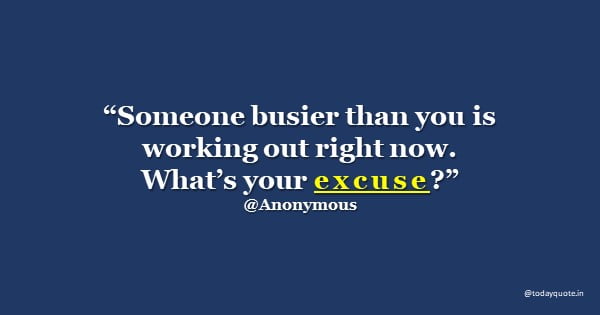 "You need shoving, not pushing. You need to jump back on that camel. Otherwise you're going to stay up on the ledge you've made for yourself."

@Jennifer Niven

♨️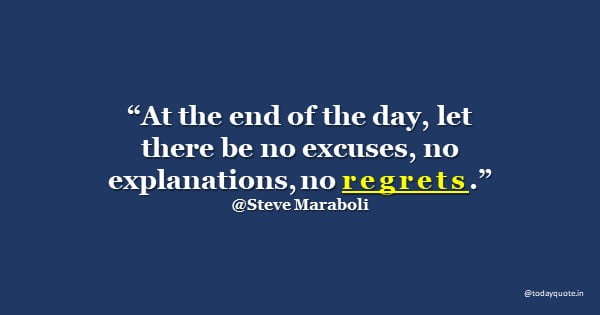 "You have to learn to get comfortable being uncomfortable. You have to be willing to get out of your comfort zone and push your limits."

@Jesse Itzler

♨️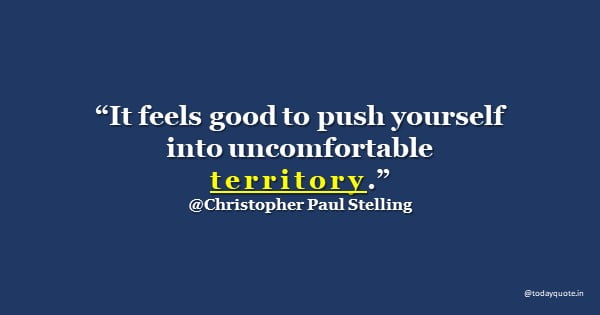 Push Yourself Quote New Beginning of Life and Happiness
"Push yourself to do more and to experience more. Harness your energy to start expanding your dreams. Yes, expand your dreams. Don't accept a life of mediocrity when you hold such infinite potential within the fortress of your mind. Dare to tap into your greatness."

@Robin S. Sharma

♨️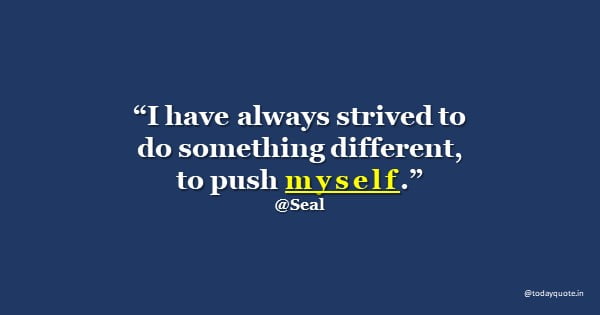 "Believe in yourself. Push to your highest limit."

@Marsai Martin

♨️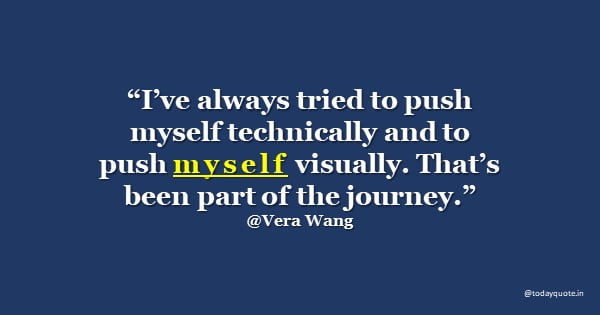 "You're trying to block out every bit of noise. But people are made of noise, Mac. The world is full of noise. And finding quiet isn't about pushing everything out. It's just about pulling yourself in."

@Victoria Schwab

♨️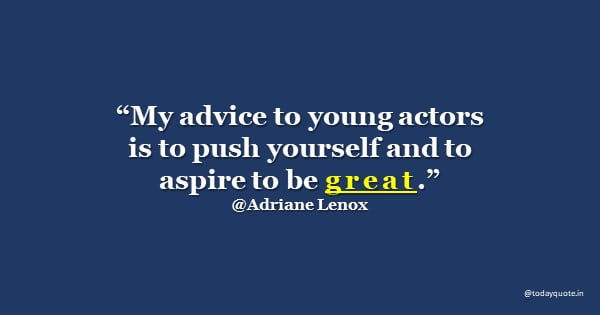 "You know sometimes in life it just takes one little push to get you over the hill and from there it can be a beautiful ride."

@Chris Harrison

♨️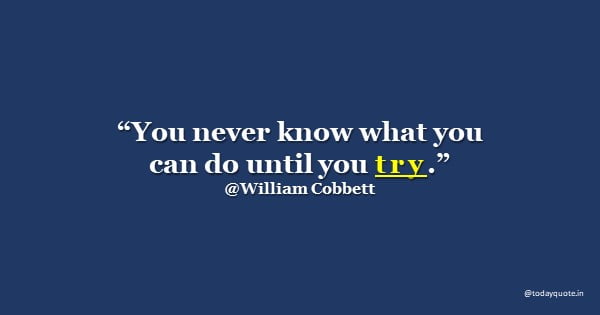 "Why does any kind of cynicism appeal to people? Because it seems like a mark of maturity, of sophistication, like you've seen everything and know better. Or because putting something down feels like pushing yourself up."

@Eliezer Yudkowsky

♨️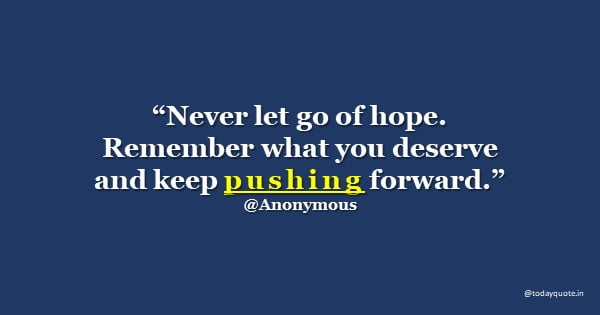 "Push yourself again and again. Don't give an inch until the final buzzer sounds."

@Larry Bird

♨️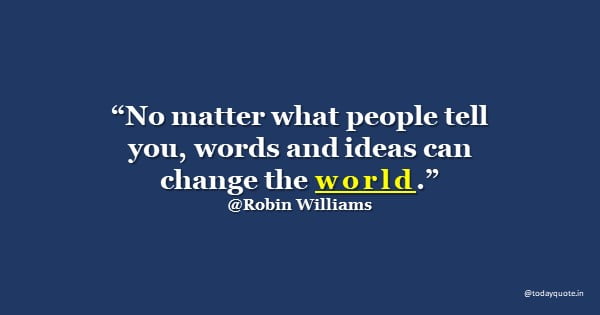 "You'll never know your limits until you push yourself to them."

@K. Bromberg

♨️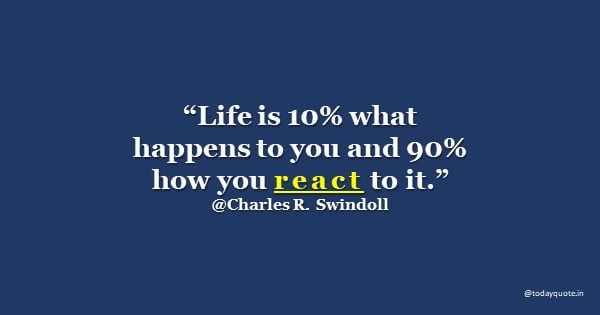 "Never set limits, go after your dreams, don't be afraid to push the boundaries. And laugh a lot – it's good for you!"

@Paula Radcliffe

♨️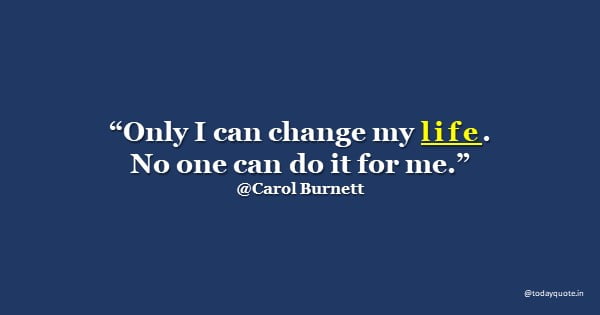 "You're going to feel uncomfortable in your new world for a bit. It always does feel strange to be knocked out of your comfort zone but I hope you feel exhilarated too. Live boldly. Push yourself. Don't settle. Just live well. Just live."

@Jojo Moyes

♨️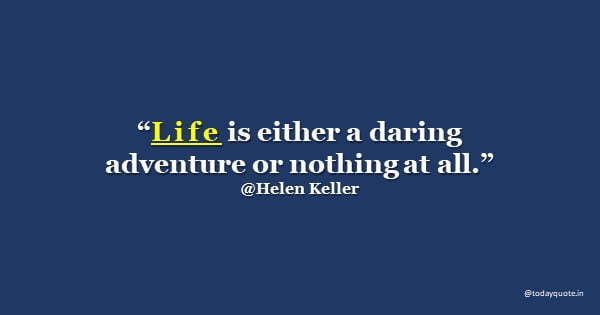 "The biggest learning is that an athlete needs to know when to stop. To know that if I push beyond this, there could be a problem."

@Neeraj Chopra

♨️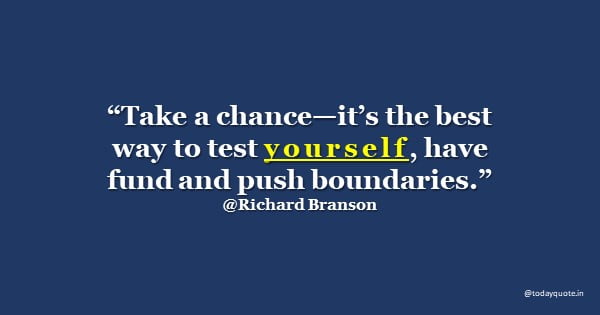 "Barrons breaks heads. Ryodan turns them inside out. Barrons fucks you up. Ryodan makes you fuck yourself up. He pushes buttons and rearranges things according to his own private, coolly sociopathic plan."

@Karen Marie Moning

♨️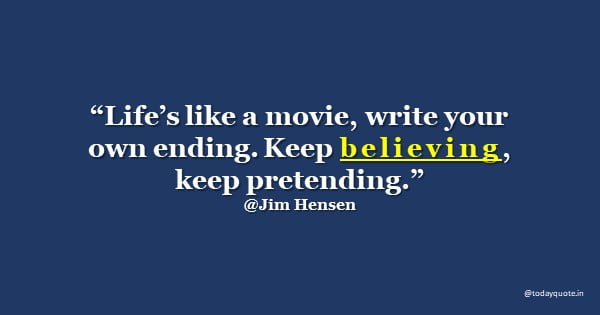 "You have to believe in yourself, challenge yourself, and push yourself until the very end; that's the only way you'll succeed."

@G-Dragon

♨️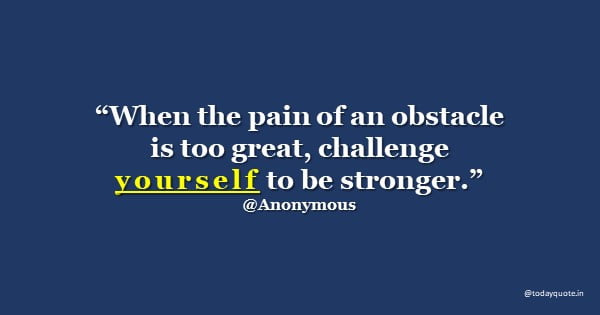 "At some point, you just gotta forgive the past, your happiness hinges on it."

@Aaron Lauritsen

♨️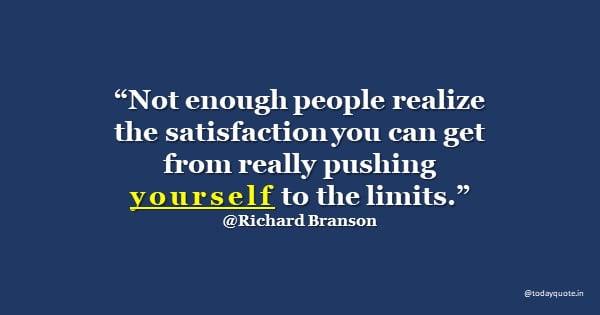 "I guess I just like to challenge myself and push myself harder to do things that I don't think I can, to do things that other people do not think I can. It pushes me. I push my own personal limits."

@Bethany Hamilton

♨️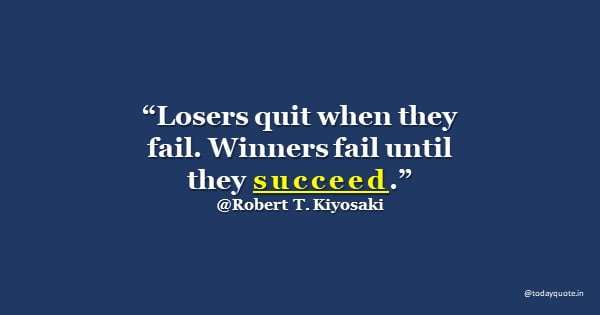 "Have more humility. Remember you don't know the limits of your own abilities. Successful or not, if you keep pushing beyond yourself, you will enrich your own life – and maybe even please a few strangers."

@A.L. Kennedy

♨️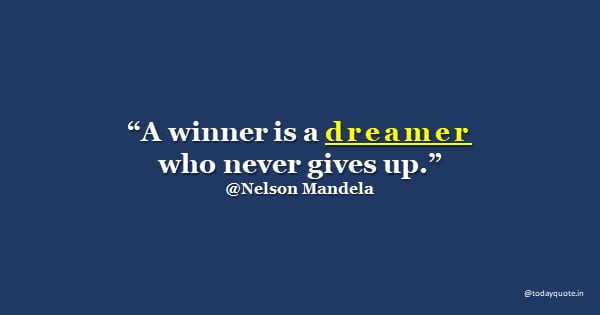 "Being mentally tough is having to battle those demons and push yourself out of your comfort zone and force yourself to be the person that your mind is telling you you aren't."

@Michael Chiesa

♨️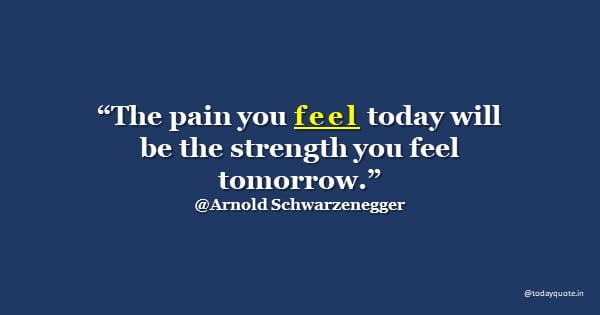 "Never give up hope. All things are working for your good. One day, you'll look back on everything you've been through and thank God for it."

@Germany Kent

♨️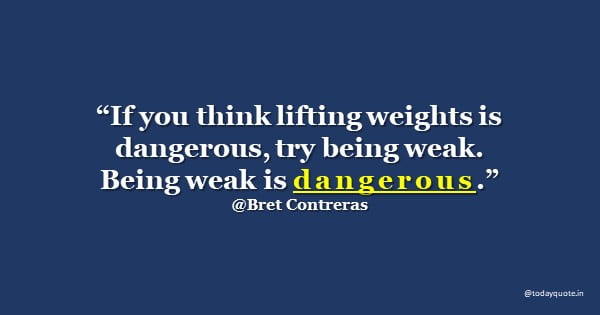 "Invest in a trainer. You see the progress so quickly, and you push yourself in new ways."

@Camila Mendes

♨️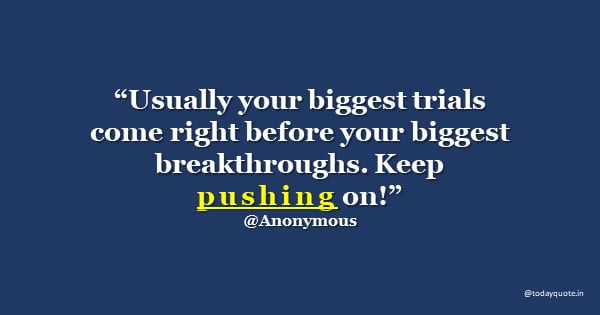 "The moment you realize that your business is made up of so many pieces, you will see that any of those things can hurt your chances of success when not taken care of."

@Pooja Agnihotri

♨️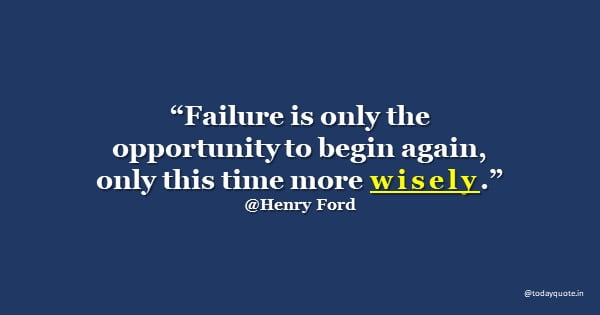 "Jamming with other people will create energy and excitement that you can feed off, and which will help push you to do things you'd never dream of doing by yourself."

@Dimebag Darrell

♨️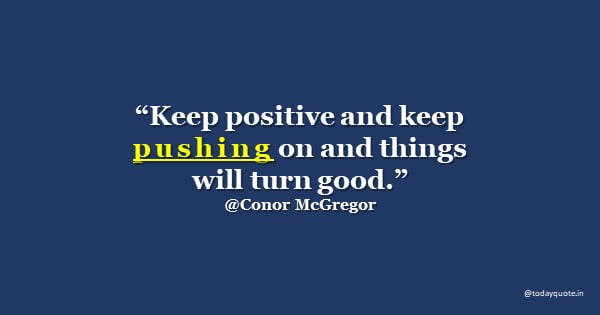 Pushing Yourself Quotes Being Happy In Life
"This is for all the teens/young adults/adults who feel like they've been left behind. You're not behind. You have time to find yourself and love and adventure. It's all out there, and when you're ready to push yourself out of your comfort zone and look for it, you'll find it."

@Christine Riccio

♨️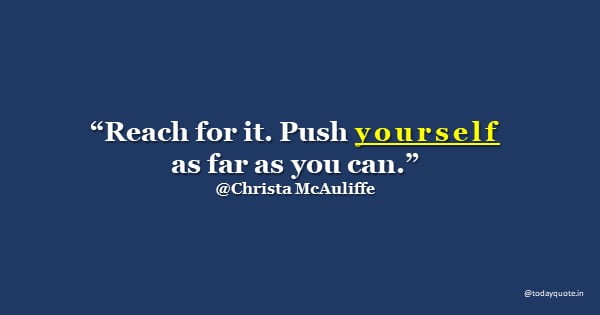 "Happiness comes only when we push our brains and hearts to the farthest reaches of which we are capable."

@Leo Rosten

♨️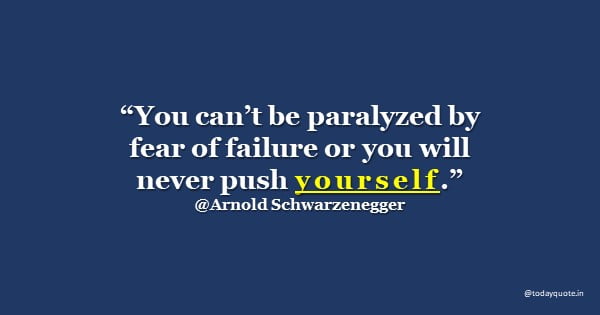 "Unless you're not pushing yourself, you're not living to the fullest. You can't be afraid to fail, but unless you fail, you haven't pushed hard enough."

@Dean Karnazes

♨️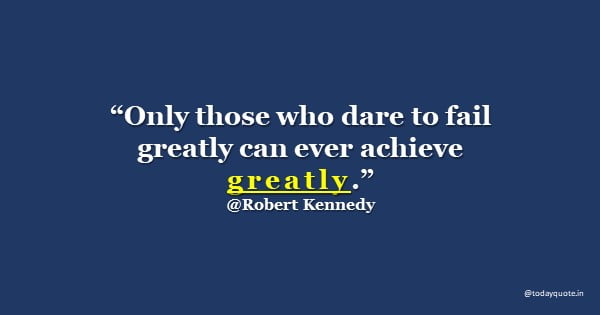 "You can't push and force people to do what they don't want to do."

@Mohammad Amir

♨️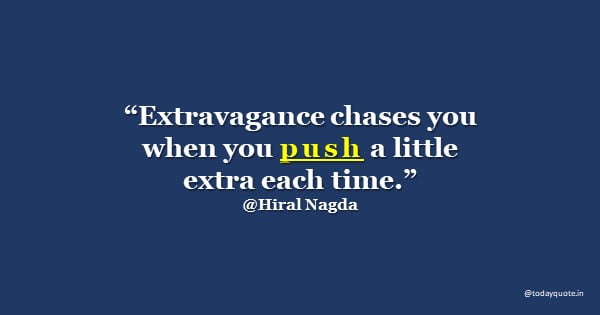 "Demons don't understand human hearts, not well. They see through a distorted glass and show you what you desire, but warped and wrong. Use that wrongness to push yourself out of the dream. Life is loss, Alexander, but it's better than this."

@Cassandra Clare

♨️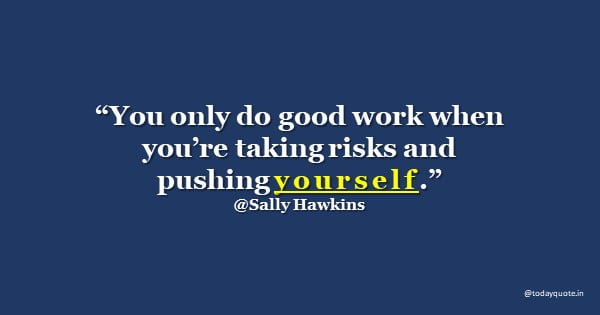 "I just feel like if I push myself and I kill myself, then I have self-discipline within myself. That's how you turn into a true pro."

@Emmanuel Sanders

♨️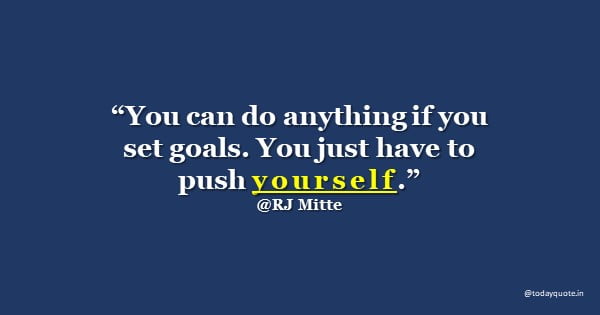 "If you want to trust yourself, make decisions that are grounded in your authentic principles. Don't lie. Don't cheat. Don't push others down to obtain success."

@Richie Norton

♨️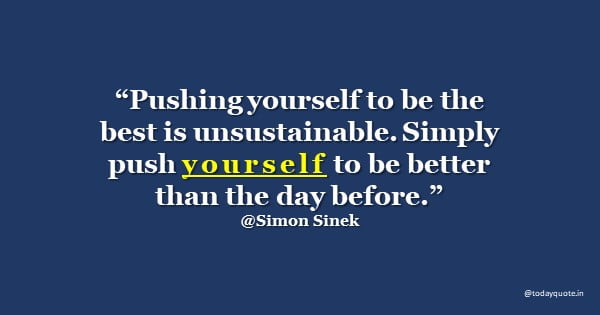 "You push the button, we do the rest."

@George Eastman

♨️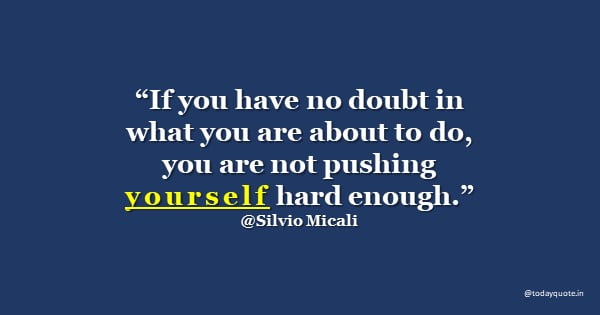 "You can't be content with mastery; you have to push yourself to become a student again."

@Austin Kleon

♨️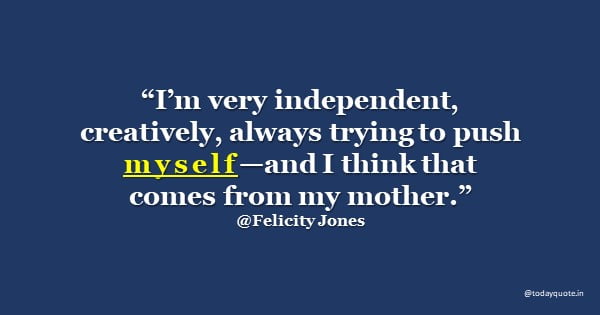 "I do not know You, God, because I am in the way. Please help me to push myself aside."

@Flannery O'Connor

♨️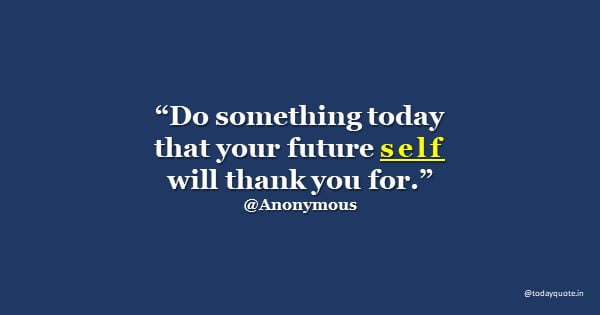 "So go ahead, surround yourself with like-minded people for comfort and support, but don't forget to honor those who push your buttons just as much if not more, for they're the ones who provide the opportunity to grow and mature beyond having buttons that can be pushed."

@Timber Hawkeye

♨️
"I think my riding has hopefully gotten a lot better, but I'm always trying to push myself."

@Chloe Kim

♨️
"Don't be an Island Cy. When you push us away, the only person you hurt is yourself."

@Victoria Lynn

♨️
"When push comes to shove, it ain't the science that's going to lift you up – it's the belief, the spiritual side of life, that's going to lift you up, no matter what religion you are."

@Kirstie Alley

♨️
"Live boldly. Push yourself. Don't settle. Just live well. Just live."

@Jojo Moyes

♨️
"I don't know how to be comfortable. Comfort is uncomfortable to me so I push myself to new places."

@Saint Jhn

♨️
"Never let yourself be pushed around–but treat the good people great."

@Ziad K. Abdelnour

♨️
"You have nothing if you're texting a guy in a relationship. We can text six women a minute. We can text it and push 'reply all.' I mean, since we're lying, we might as well lie to everybody."

@Steve Harvey

♨️
"Do. The. Work. Every day, you have to do something you don't want to do. Every day. Challenge yourself to be uncomfortable, push past the apathy and laziness and fear."

@Tim S. Grover

♨️
"I push myself to the limit."

@Floyd Mayweather, Jr.

♨️
Quotes about Pushing Yourself to Success
"This is a fundamental truth about any sort of practice: If you never push yourself beyond your comfort zone, you will never improve."

@Anders Ericsson

♨️
"You are only limited to what you push yourself to, you know? You can always get better."

@Lindsey Vonn

♨️
"To be the best, you have to constantly be challenging yourself, raising the bar, pushing the limits of what you can do. Don't stand still, leap forward."

@Ronda Rousey

♨️
"I do give myself a break in my personal life but I think in work, if you don't push yourself you get bored and want to do something else."

@Diane Kruger

♨️
"The only really good performance is the one where you make yourself vulnerable, while pushing beyond your familiar comfort zone."

@Kim Gordon

♨️
"I think it's important to know what you want to do and push forth with it."

@Lisa

♨️
"Speaking too highly of yourself might, at best, earn you admiration and respect, but by doing so, you are isolating yourself. You are constantly telling others how different you are from them and pushing them further away from you."

@Dr Prem Jagyasi

♨️
"Follow your image as far as you can no matter how useless you think it is. Push yourself."

@Nikki Giovanni

♨️
"Treat yourself like a fat person with aches and pains and a suitcase full of excuses, and good luck–you'll stay exactly where you are. Train like an athlete and, though you may not look like one now, you will become one."

@Chalene Johnson

♨️
"You must not for one instant give up the effort to build new lives for yourselves. Creativity means to push open the heavy, groaning doorway to life."

@Daisaku Ikeda

♨️
"It helps – " "No it doesn't. It just pushes it away temporarily. Just like the booze." "But I need – " "You need to let yourself feel. Feel it, own it. Then move on."

@Jasinda Wilder

♨️
"I remind myself that, though there was a time anxiety might have stopped me, today is not that day. And so, by checking in with myself, minute by minute, I push myself through."

@Zazie Beetz

♨️
"When you are nearer, you will understand how much your eyesight is deceived by distance. Therefore, push yourself a little harder."

@Dante

♨️
"I think I'm a living embodiment of, 'Don't try to push me around or squash me,' whether its how I talk to a record label or in my relationships."

@Bonnie Raitt

♨️
"Anyone can choose to have success, but only the patient ones will get rewarded by it. Be relentless in chasing your dreams."

@Aaron Lauritsen

♨️
Keep Pushing Quotes Deep Meaning for Life
"I need to push myself. I'm not saying that I just want to do anything that's shocking, but when you have that combination of a script that's really beautiful and extremely shocking, it's exciting for me."

@Emily Browning

♨️
"You can live life to please everyone or please yourself."

@Katie McGarry

♨️
"I'm always trying to push myself to the limit to see what I can do. It's my strong will that I've always had since I was a kid."

@Simone Biles

♨️
"When you push yourself beyond limits, you discover inner reserves, which you never thought existed earlier."

@Manoj Arora

♨️
"I take things that already exist and just push them."

@Marilyn Minter

♨️
"If you don't push yourself to do the things that scare you, how will you ever find out if there's more to life than the one you're living?"

@Sarah Morgan

♨️
"From the vertigo, I found out how far I can push myself physically and also mentally."

@Jason Day

♨️
"Push yourself out of your comfort zone and see what you are really capable of."

@Rowan Coleman

♨️
"I try to push ideas away, and the ones that will not leave me alone are the ones that ultimately end up happening."

@J. J. Abrams

♨️
"How will I know who I can become if I don't give myself the chance to try new things, to push myself beyond my normal boundaries? Who might I be if I am away from the things that I currently use to define myself?"

@Eileen Cook

♨️
"It's good for me to do things outside my comfort zone and push myself."

@Zoe Sugg

♨️
"You have to set yourself goals so you can push yourself harder. Desire is the key to success."

@Usain Bolt

♨️
"I'm in competition only with myself, and I always want to push the envelope."

@Ekta Kapoor

♨️
"no one could ever push you to write or become a writer, except yourself."

@Desi Puspitasari

♨️
"I think every guy that hits his 40s has a little bit of a wake-up call and wants to just keep things real, as they say, and just to push yourself."

@Bill Rancic

♨️
Thank you for reading all about push yourself quotes. Hope you like it!
You May Also Like To Read: 122 Best Live Laugh Love Quotes And Sayings
You May Also Like to Read: 30+ Best Push Yourself Quotes For Motivation