Find the famous quotes and sayings about reassurance quotes with images from our collection at Todayquote. You can read, download, copy and even share it on Facebook, Twitter, Instagram, WhatsApp, LinkedIn, Pinterest, Reddit, Tumblr, etc. with your family, friends, colleagues, etc. The available Images of reassurance quotes can be used as your mobile or desktop wallpaper or screensaver. Also, don't forget to check out the reassurance quotes of the day.
Short Reassurance Quotes ideas
"I think people need reassurance that there is an afterlife. That's perfectly understandable."

@Toyah Willcox

♨️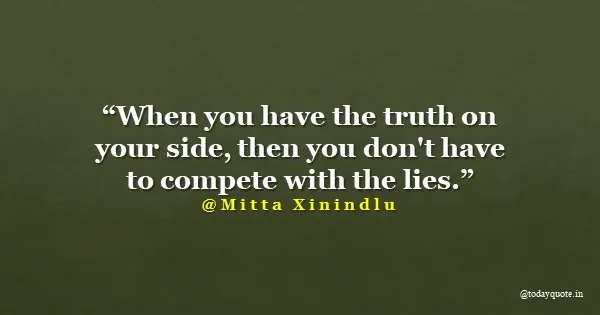 "Smile, for everyone lacks self-confidence and more than any other one thing a smile reassures them."

@André Maurois

♨️
"I felt the urge to reassure him that I was like everybody else, just like everybody else."

@Albert Camus

♨️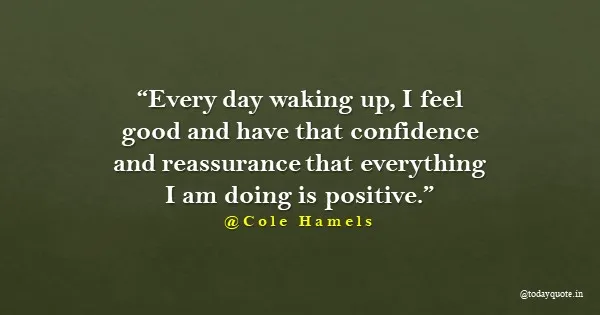 "She's just a little faint," I reassured Mrs. Hammond. "They're blood typing in biology."
She nodded, understanding now. "There's always one." I stifled a laugh. Trust Bella to be that one."

@Stephenie Meyer

♨️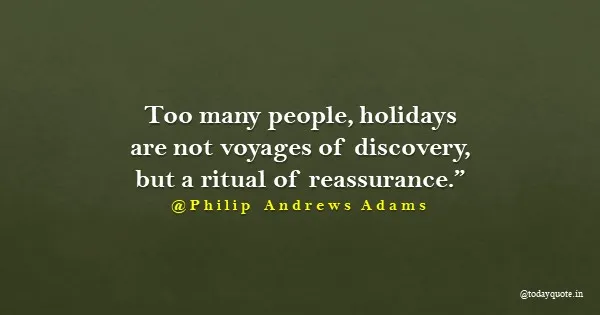 "Keira Knightley remains one of my mentors. I absolutely love her and will turn to her for industry advice or reassurance or validation at any time. She is very classy and elegant and lovely. I have a bit of a woman-crush on Keira."

@Ella Purnell

♨️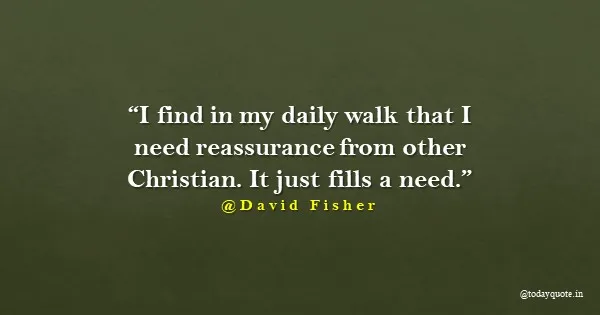 "Sunshine, it's the Celt wanting a little reassurance that I haven't eaten you or anything. (Vane)"

@Sherrilyn Kenyon

♨️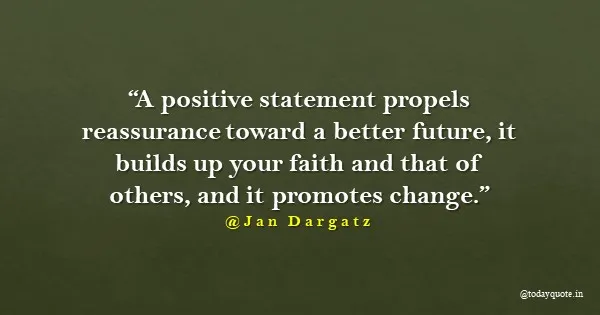 "Perfection is a promise, and a reassurance that we are not wrong."

@Lauren Oliver

♨️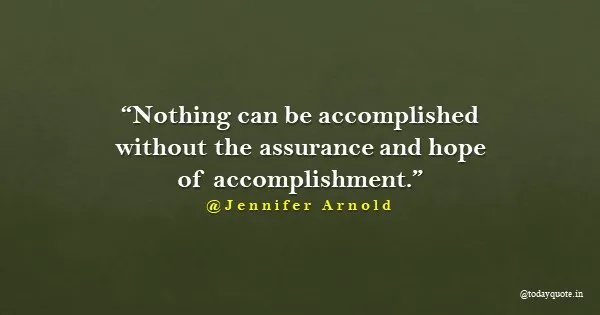 "She hesitated, then reached out to Jared in her mind, and uncertainty washed away in the wave of reassurance she got back."

@Sarah Rees Brennan

♨️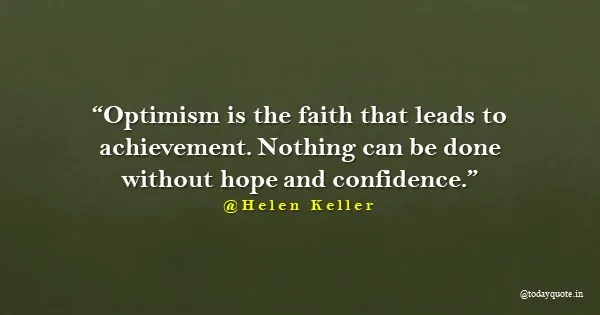 "American life is based on a reassurance that we like one another but won't violate one another's privacies. This makes it a land of small talk."

@Karan Mahajan

♨️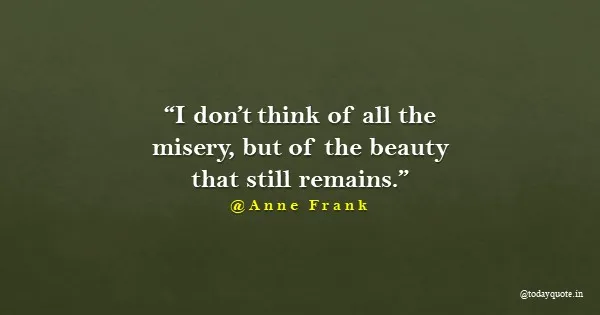 "A woman should not be judged for needing this reassurance, just as a man should not be judged for needing to withdraw."

@John Gray

♨️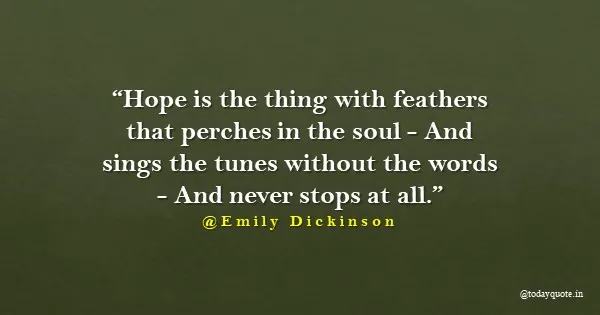 "We are one of those couples i used to watch, thinking to myself that I'd never be on the inside of something so special. I remember reassuring myself that it probably looked nicer than it actually was, I am happy to be wrong about that."

@Emily Giffin

♨️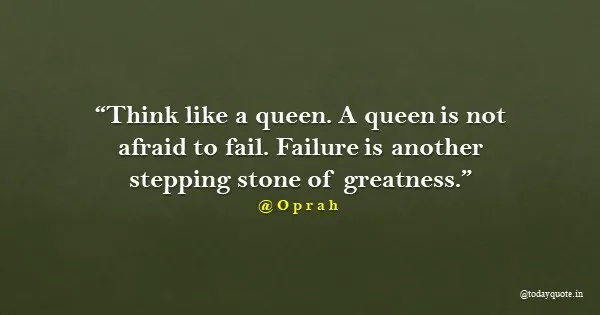 "For the briefest of moments his eyes search mine, and I know he's looking for reassurance. That's when I put my arms around him and hug him tight to me, tight enough that he knows I'm here; I won't let go."

@Jenny Han

♨️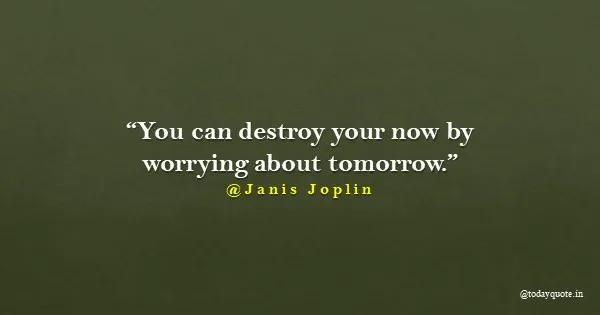 "If you want to freak your cat out, stare at your cat. If you want to reassure your cat, stare at your cat, then very deliberately and very slowly blink. Like that. The cat will also deliberately, slowly blink back at you, and I almost guarantee that she will start to purr. That's a feline reassurance."

@Walter Murch

♨️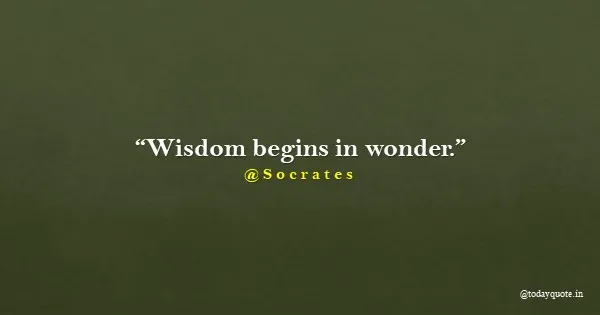 "It was as if the news itself wanted to reassure me. Even Jack the Ripper himself had reappeared as part of the greeting committee."

@Maureen Johnson

♨️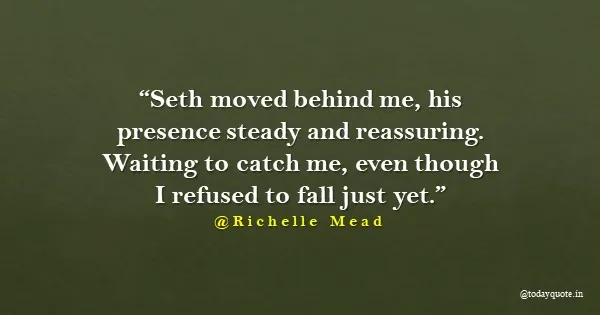 "Love is a quiet, reassuring, relaxing, pottering, pedantic, harmonious hum of a thing; something you can easily forget is there, even though its palms are outstretched beneath you in case you fall."

@Dolly Alderton

♨️
"The old dictum was backward. It should be "Better not to have loved at all, than to love and have lost." I had done the right thing, I reassured myself. So why did it feel like I had made the biggest mistake of my life?"

@Amy Plum

♨️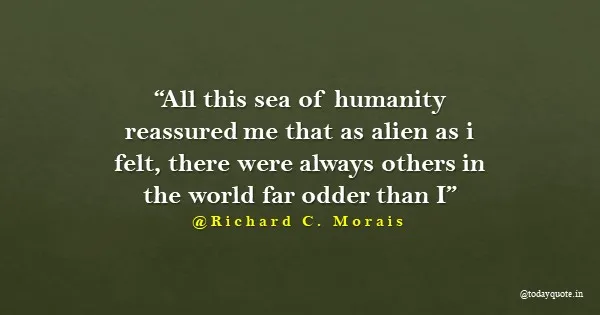 "Part of the power of all storytelling is reassurance, offering hope to those sat in the darkness, that good can succeed and wrongdoing fail."

@Charles Sturridge

♨️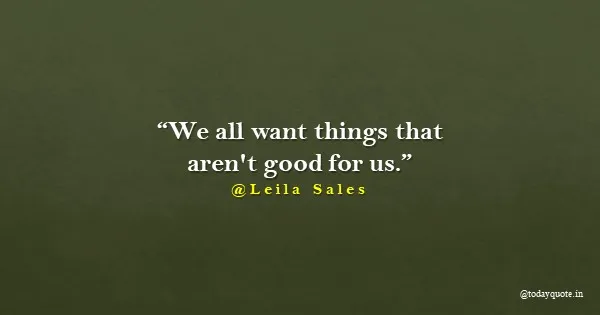 "Loki was trying to look serious, but even so, he was smiling at the corners of his mouth. It was not a reassuring smile."

@Neil Gaiman

♨️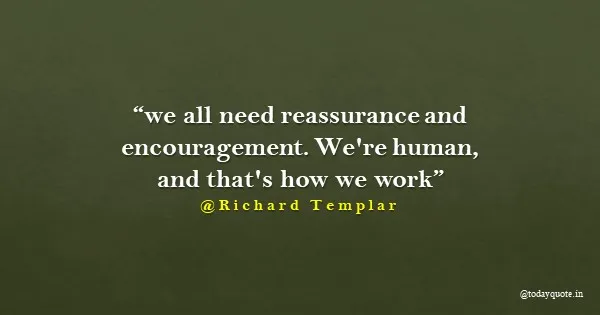 "Before I chose Dauntless…I felt assured of my long lifespan, if nothing else. Now there are no reassurances except that where I go, I go because I choose to."

@Veronica Roth

♨️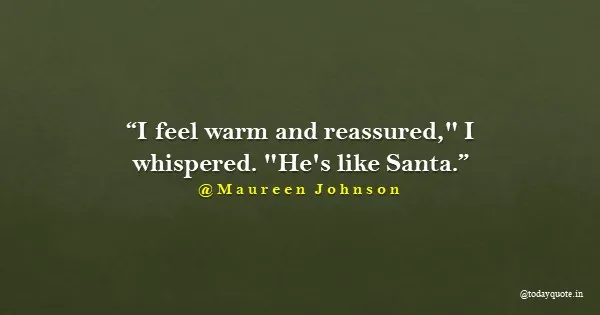 "She realised she was whimpering. Sir held her closer, his hard grip reassuring. This wasn't a dream; he really was here."

@Cherise Sinclair

♨️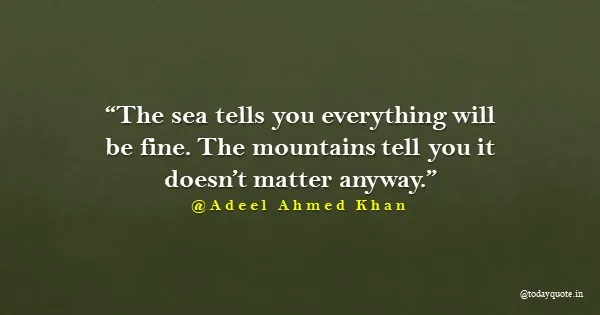 Reassurance Quotes for Her Confidence Examples in Real Life
"Being a visionary is a new profession, but it is really just a variant on fortunetelling, which may be the world's oldest. And its marketing appeal is similar – people will pay for reassurance about the unknown."

@Nathan Myhrvold

♨️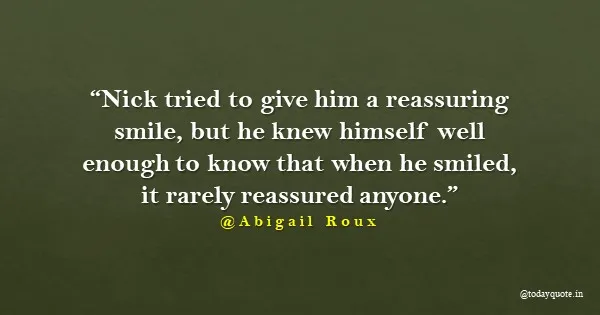 "Clichés remind and reassure us that we're not alone, that others have trod this ground long ago."

@Miguel Syjuco

♨️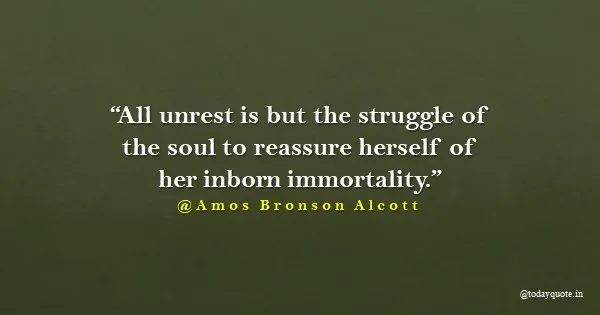 "When a man takes a woman for granted, he still looks for reassurance that she is still right there."

@Sherry Argov

♨️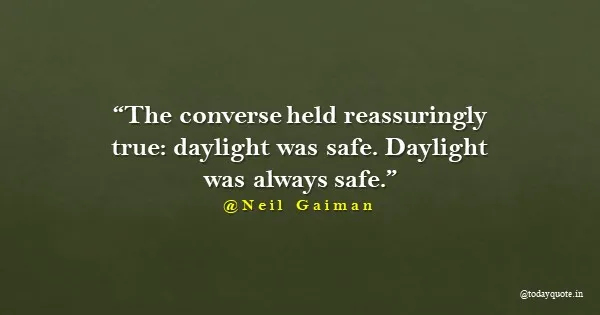 "Stories have endings; that's why we tell them, for reassurance that there is meaning in our lives. But like a diagnosis, a story can become a prison, a straight road mapped out by the people who went before. Stories are not the truth."

@Sarah Moss

♨️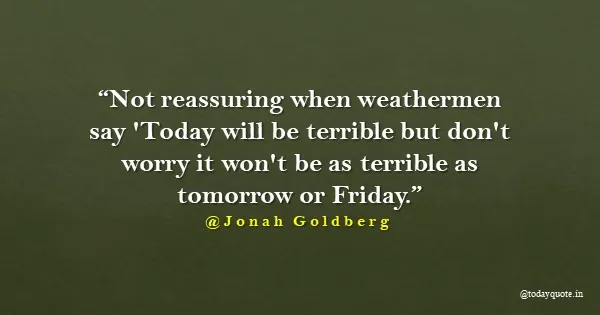 "I used to not like being called a 'woman architect': I'm an architect, not just a woman architect. Guys used to tap me on the head and say, 'You are okay for a girl.' But I see the incredible amount of need from other women for reassurance that it could be done, so I don't mind that at all."

@Zaha Hadid

♨️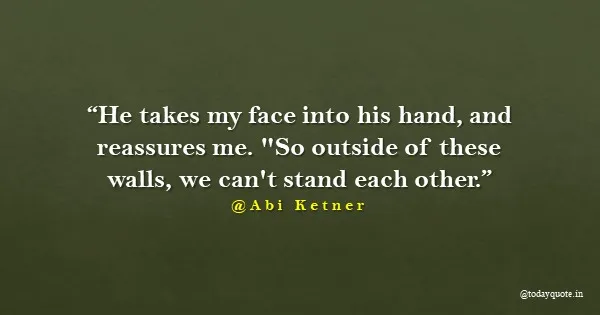 "We are each of us like our little blue planet, hung in black space, upheld by nothing but our mutual reassurances, our loving lies."

@John Updike

♨️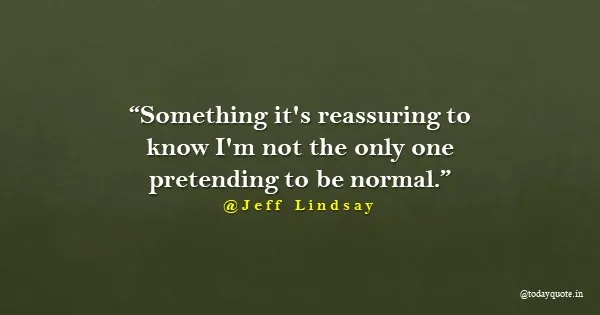 "Thomas turned to see Newt there, smiling. That grin sent a wave of reassurance through Thomas, as if he were finding out the world was okay again."

@James Dashner

♨️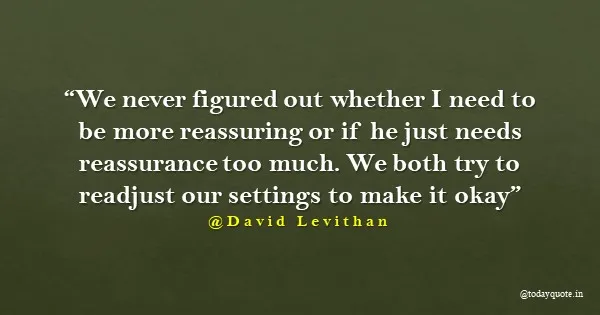 "Peeta looks me right in the eye and gives my hand what I think is meant to be a reassuring squeeze. Maybe it's just a nervous spasm."

@Suzanne Collins

♨️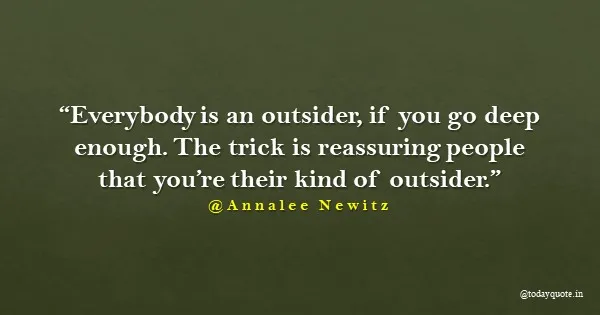 "When my best friends doubt their little black dresses, they call me on the telephone seeking reassurance."

@Andre Leon Talley

♨️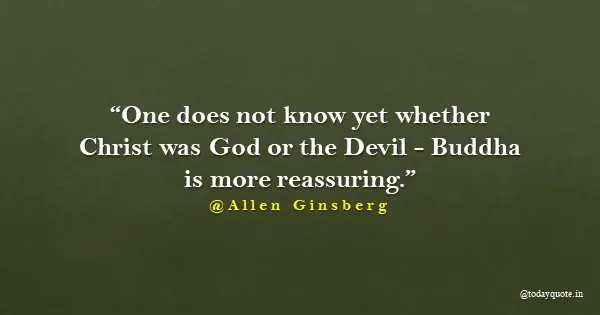 "I don't believe you! Flowers are weak creatures. They are naive. They reassure themselves as best they can. They believe that their thorns are terrible weapons…"

@Antoine de Saint-Exupéry

♨️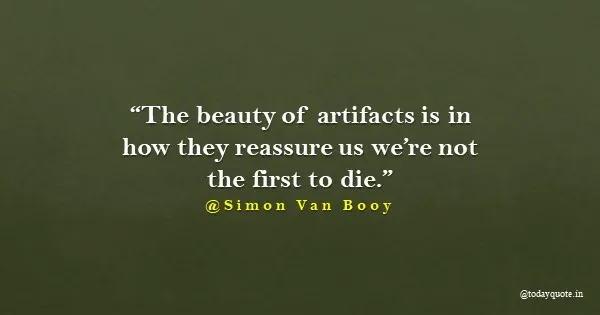 "Love abounds against all odds. One thing about love is that it comes with many sacrifices. Its good intentions always reassure you that in order to love someone else, you must be willing to love yourself first."

@Charlena E. Jackson

♨️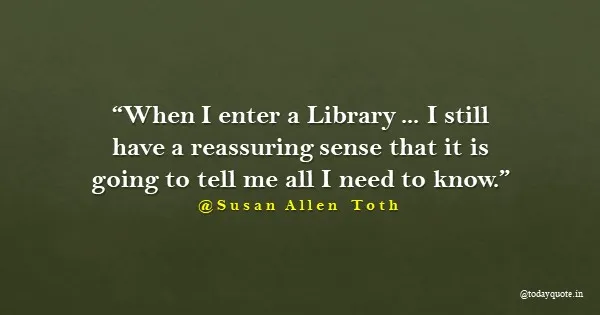 "Crime dramas will never go away as long as people turn to television for, among other things, reassurance and comfort."

@Tom Shales

♨️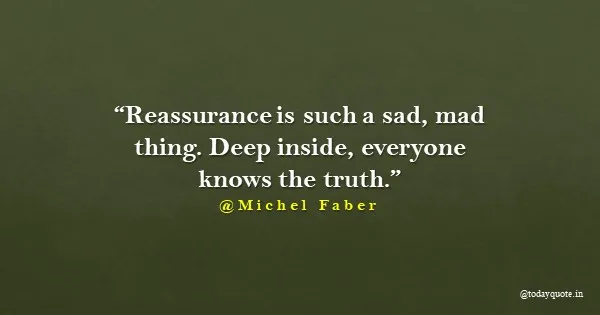 "I love you, I whispered to myself. I'm here for you. Reassurance of self-love was all I had."

@Stephanie Land

♨️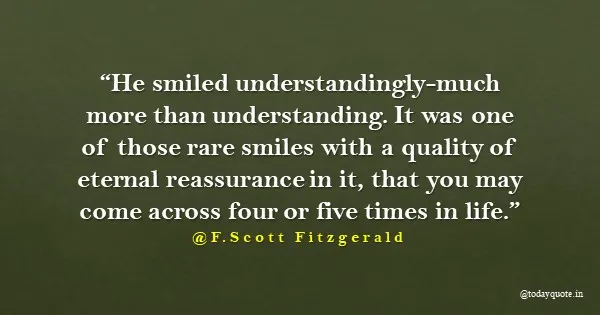 "We ask only to be reassured About the noises in the cellar And the window that should not have been open"

@T.S. Eliot

♨️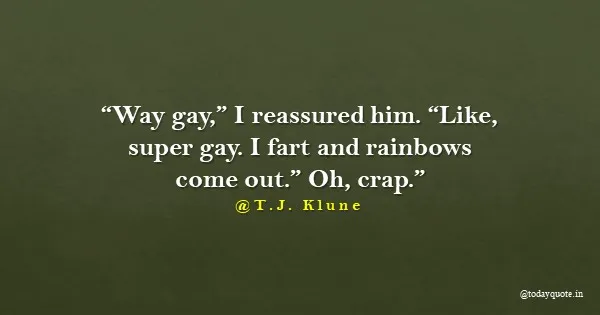 "One of the things I've realised is that I am very simple. My wife asked me once if I loved her. I said: 'Look love, I'm a simple man. I love you. End of story.' But I guess you gotta keep saying it with women. I guess she needed reassurance."

@Bob Hoskins

♨️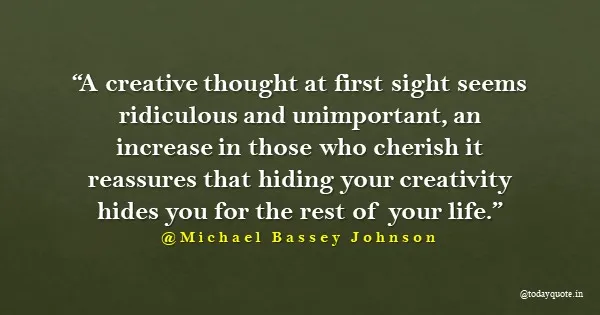 "It's reassuring to realize that everybody is as stupid as you are and that all we are doing when we are standing in the kitchen wondering what we came in here for is "woking."

@Douglas Adams

♨️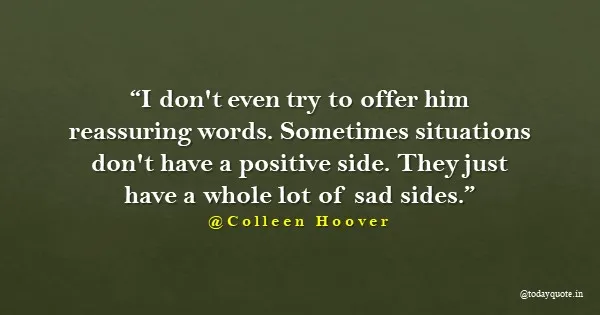 "But those who seek only reassurance from life will never be more than tourists—seeing everything and trying to possess what can only be felt. Beauty is the shadow of imperfection."

@Simon Van Booy

♨️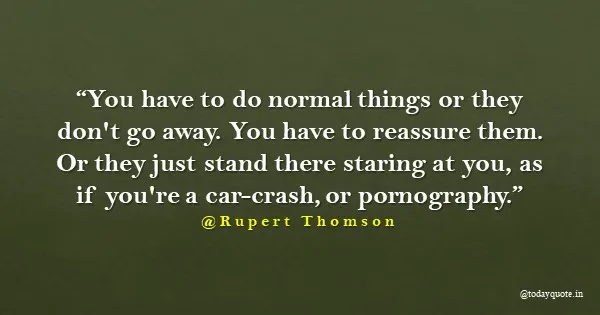 "When you tour you become more intimate with your audience. It's like I need reassurance that they like me or at least find me relevant. And that I can still do it."

@Steve Coogan

♨️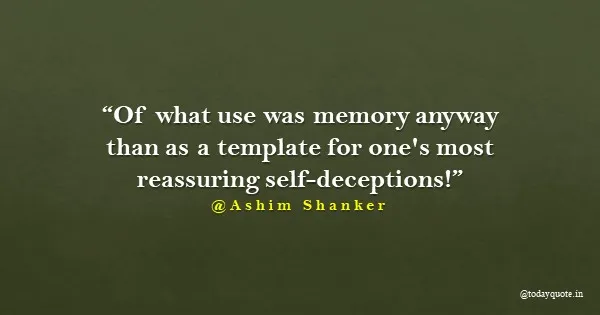 "He kissed her once more, gently and deliberately, reassuring her without words that he had no intentions of letting her go."

@Stephanie Garber

♨️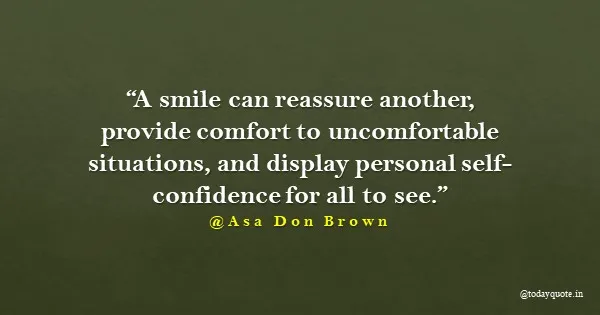 "And, of course, customers really need to feel safe and are seeking reassurance when they fly."

@David Neeleman

♨️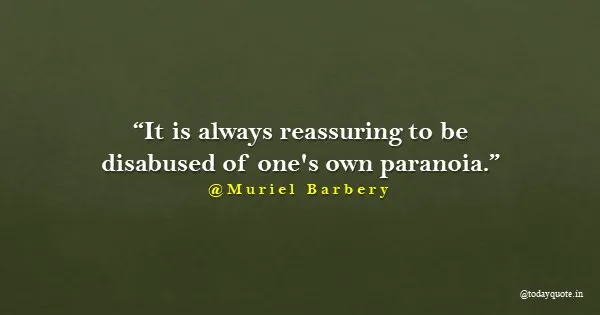 New Reassuring Quotes for Relationships
"I despise my own hypersensitiveness, which requires so much reassurance. It is certainly abnormal to crave so much to be loved and understood."

@Anaïs Nin

♨️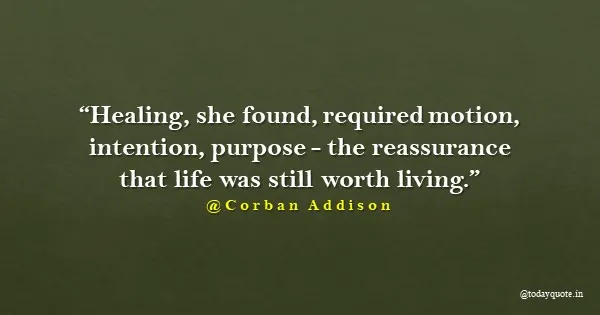 "There is nothing so cleansing or reassuring as a vicarious sadness."

@David Rakoff

♨️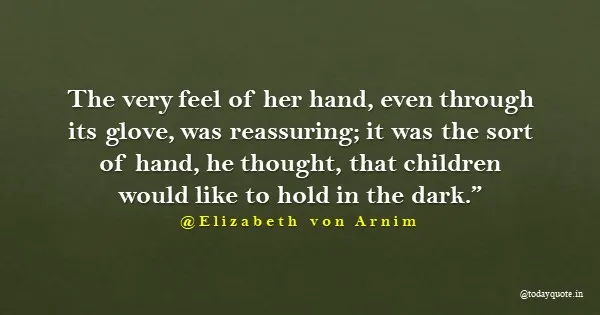 "I'm always feeling like I'm lacking wisdom. This reassurance that one can ask God for that and it will happen is certainly reassuring to me."

@Francis Collins

♨️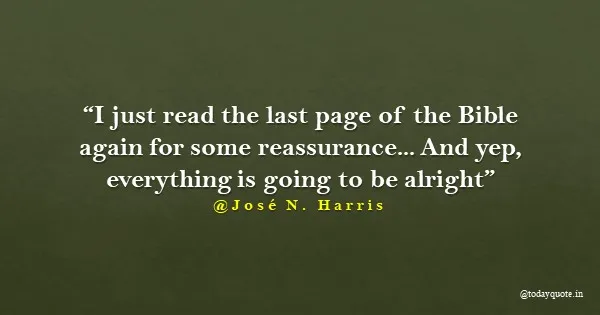 "For what are we looking for if not to please? I do not know if the desire to attract others comes from a superabundance of vitality, possessiveness, or the hidden, unspoken need to be reassured."

@Francoise Sagan

♨️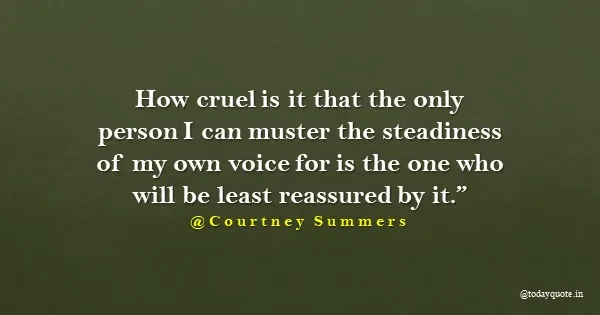 "Religion is a reassurance – in fact, that's its only purpose."

@Michel Onfray

♨️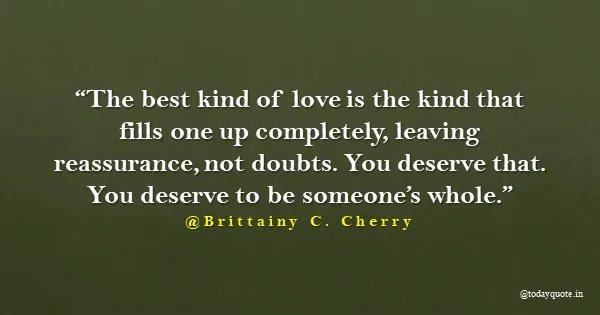 "Most successes are unhappy. That's why they are successes-they have to reassure themselves about themselves by achieving something that the world will notice…. The happy people are failures because they are on such good terms with themselves that they don't give a damn."

@Agatha Christie

♨️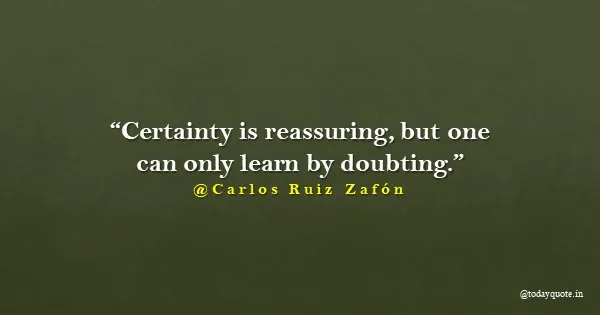 "True adulthood occurs the moment we grasp that the people who raised us do not exist solely for our comfort and reassurance. From that point on, the steady stream of unconditional love and support we've expected from them all our lives has to flow both ways."

@Lynn Coady

♨️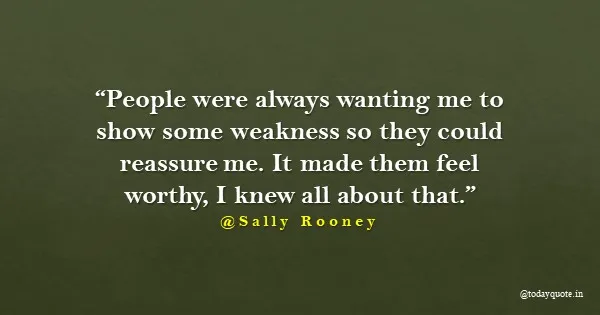 "People were always wanting me to show some weakness so they could reassure me. It made them feel worthy."

@Sally Rooney

♨️
"What humanity needs today is not merely philosophy or theology, but a message or reassurance."

@Dada Vaswani

♨️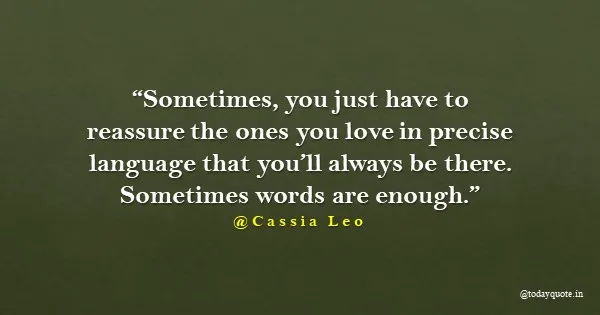 "…we were back at home, and I had returned to that reassuring but profoundly unsatisfactory state known as 'being in one's right mind."

@Aldous Huxley

♨️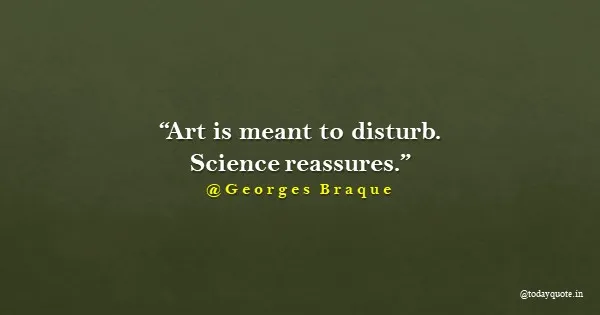 "A career in sport is almost impossible to manage without the support, and guidance, and reassurance of family and friends. During tough times, and there always are, this is whom we go to."

@Rahul Dravid

♨️
"I put my forehead on his collarbone, place one hand on his chest. Its rhythm reassures me: He is real, and he is now."

@Lauren Oliver

♨️
"What greater reassurance can the weak have than that they are like anyone else?"

@Eric Hoffer

♨️
"I try to think of something helpful to say. I'm not going to die — but I don't know that. We live in a dangerous world, and I am not so attached to life that I will do anything to survive. I can't reassure him."

@Veronica Roth

♨️
"The men who have guided the destiny of the United States have found the strength for their tasks by going to their knees. This private unity of public men and their God is an enduring source of reassurance for the people of America."

@Lyndon B. Johnson

♨️
"My head questions everything and believes nothing." "So your head wants proof and your heart wants reassurance?"

@J. Sterling

♨️
"If the markets had behaved badly, that would obviously add to people's sense of alarm… but there has been a lot of reassurance coming, particularly in the way the Brits handled all this. There seems to be no great fear that something like that is going to happen here."

@Brit Hume

♨️
"It's okay I'm wearing really big knickers."

@Louise Rennison

♨️
"I am the reassurance that they have not changed. In an upside down world, with all the rules being rewritten as the game goes on and spectators invading the pitch, it is good to feel that some things and some people seem to stay just as they were."

@Kenneth More

♨️
"Mum patted him reassuringly. "Oh, Oliver … I am sure you are one of the best gays." I glanced back to find Oliver looking faintly flustered. "Mum, stop ranking homosexuals. It doesn't work like that."

@Alexis Hall

♨️
Quotes On Reassurance of Life and Love for Him
"Even if humans feel lots of fear, remember God will take care of you. This is a collective message because fear is contagious… This is a message of reassurance."

@Pope Theodoros II

♨️
"We don't really know what we believe in or care about until what we believe in or care about is threatened, challenged, or measured."

@Sheri L. Dew

♨️
"I am just fascinated by this reassurance from a menacing figure. It is rather frightening."

@Rory Bremner

♨️
"Saying someone is religious is heard in most of America as a compliment, a reassuring affirmation that someone will be moral, ethical, and after a few glasses of wine, a freak in the bedroom."

@Bill Maher

♨️
"Without the presence of the Spirit, it is impossible to comprehend our personal mission or to have the reassurance that our course is right."

@Sheri L. Dew

♨️
"A tightness in my chest came out of nowhere. As I listened to Amanda reassure my brother, I wanted to pull her into my arms and cry. How damn crazy was that? This girl was making me a nutcase."

@Abbi Glines

♨️
""Piglet sidled up to Pooh from behind. "Pooh!" he whispered. "Yes, Piglet?" "Nothing," said Piglet, taking Pooh's paw. "I just wanted to be sure of you."

@A.A. Milne

♨️
"There is something reassuring about the toilets. Bodily functions at least remain democratic. Everybody shits."

@Margaret Atwood

♨️
"No need to hurry. No need to sparkle. No need to be anybody but oneself."

@Virginia Woolf

♨️
"Less than a month ago all of August still stretched before us – long and golden and reassuring, like an endless period of delicious sleep."

@Lauren Oliver

♨️
"For me, it is far better to grasp the Universe as it really is than to persist in delusion, however satisfying and reassuring."

@Carl Sagan

♨️
"There is nothing that is quite so reassuring in an awkward situation as knowing that one is well turned-out, and while I hope I am not so fainthearted as to require such stratagems, I am not so foolish as to overlook their value."

@Patricia C. Wrede

♨️
"But still, I find the need to remind myself of the temporariness of a day, to reassure myself that I got through yesterday, I'll get through today."

@Gayle Forman

♨️
"Like a man who pinches himself to make sure he still has feeling, Chimen read to reassure himself that he was still alive."

@Sasha Abramsky

♨️
"Each person deserves a day away in which no problems are confronted, no solutions searched for."

@Maya Angelou

♨️
"She began to be reassured by these pains, tangible symbols of her success in becoming thinner than anyone else. Her only identity was being "the skinniest." She had to feel it."

@Steven Levenkron

♨️
"She was feeling the pressure of the world outside and she wanted to see him and feel his presence beside her and be reassured that she was doing the right thing after all."

@F. Scott Fitzgerald

♨️
"We reach for the same brand not because we trust its quality but because we want to reassure ourselves that we made a smart choice the last time we bought it."

@David McRaney

♨️
"No one knows what you have been through or what your pretty little eyes have seen, but I can reassure you ~ whatever you have conquered, it shines through your mind."

@Nikki Rowe

♨️
"Watching them, she realized they made so much sense together. Every look, every touch, was a reassurance, almost electric, as if they were shocking each other with every contact."

@Sarah Addison Allen

♨️
Best Reassuring Love Quotes About Him and Her
"But Piglet is so small that he slips into a pocket, where it is very comfortable to feel him when you are not quite sure whether twice seven is twelve or twenty-two."

@A.A. Milne

♨️
"I know where my heart stands, but Sydney doesn't have that reassurance. If time will give her that reassurance, then I'll give her time. Just not too much."

@Colleen Hoover

♨️
"The laughter of the world is merely loneliness pathetically trying to reassure itself."

@Neal A. Maxwell

♨️
"He wished he could reassure his mother: a man wants many things in life, but when one of them is also the right thing, he would be a fool not to choose it."

@Jess Walter

♨️
"In most of our human relationships, we spend much of our time reassuring one another that our costumes of identity are on straight."

@ram dass

♨️
"Heard about the guy who fell off a skyscraper? On his way down past each floor, he kept saying to reassure himself: So far so good… so far so good… so far so good. How you fall doesn't matter. It's how you land!"

@La Haine

♨️
"Plutarch rushes to reassure me. "Oh, no, Katniss. Not your wedding. Finnick and Annie's. All you need to do is show up and pretend to be happy for them." "That's one of the few things I won't have to pretend, Plutarch," I tell him."

@Suzanne Collins

♨️
"I wasn't sure I found that particularly reassuring, but in the event of an attack I wasn't going to be as much use as Thomas 'Oh sorry, was that your Tiger Tank?' Nightingale."

@Ben Aaronovitch

♨️
"It was one of those rare smiles with a quality of eternal reassurance in it, that you may come across four or five times in life."

@F. Scott Fitzgerald

♨️
"I have always believed that fashion was not only to make women more beautiful, but also to reassure them, give them confidence."

@Yves Saint Laurent

♨️
"If reassurances could dull pain, nobody would ever go to the trouble of pressing grapes."

@Scott Lynch

♨️
"His entire body was pleading for reassurance, and if her whole love was not enough what else could she give him to cure his doubt?"

@Anaïs Nin

♨️
"All she had needed was the certainty of his love, and his reassurance that there was no hurry when a lifetime lay ahead of them."

@Ian McEwan

♨️
"I'm aware that couples tend to embellish 'how we met' folklore with all kinds of detail and significance. We shape and sentimentalise these first encounters into creation myths to reassure ourselves and our offspring that it was somehow 'meant to be'."

@David Nicholls

♨️
"All things are so very uncertain, and that's exactly what makes me feel reassured."

@Tove Jansson

♨️
"Interesting," said Sabetha, "that I mention my own feelings, and you seem to think that what I'm after is reassurance concerning your perceptions."

@Scott Lynch

♨️
"If God is for us, who can be against us?"

@Anonymous

♨️
"We need a visible past, a visible continuum, a visible myth of origin to reassure us as to our ends, since ultimately we have never believed in them."

@Jean Baudrillard

♨️
"This is my reassured face," Neil said, pointing up at his blank expression."

@Nora Sakavic

♨️
"He would eventually have to pass through the forest, but he felt no fear. Of course – the forest was inside him, he knew, and it made him who he was."

@Haruki Murakami

♨️
Thank you for reading all about reassurance quotes. Hope you like it!
You May Also Like To Read: 155 Best NYC Quotes And Sayings
You May Also Like to Read: 55 Reassurance Quotes For Difficult Days