Find the famous quotes and sayings about wrestling quotes with images from our collection at Todayquote. You can read, download, copy, and even share it on Facebook, Twitter, Instagram, WhatsApp, LinkedIn, Pinterest, Reddit, and Tumblr, etc. with your family, friends, colleagues, etc. The available Images of wrestling quotes can be used as your mobile or desktop wallpaper or screensaver. Also, don't forget to check out the wrestling quotes of the day.
Today Wrestling Quotes ideas
"You've got to get obsessed and stay obsessed."

@John Irving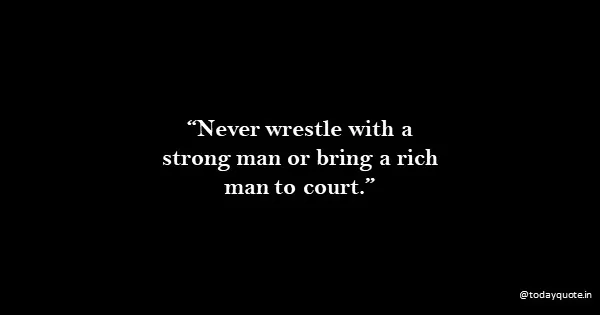 "I have passion for music just like I have passion for wrestling, just like I have passion for creating and acting."@Chris Jericho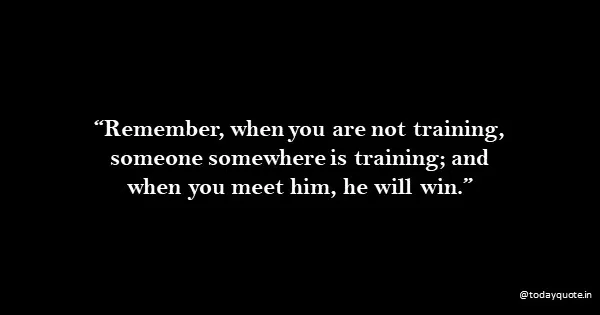 "Wrestling needs to be about the art form again. It needs to be about painting a picture and having a really good match."

@Hulk Hogan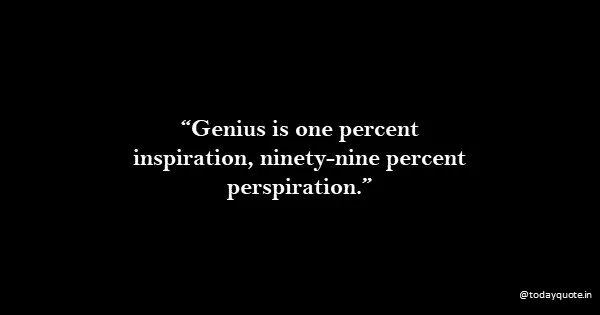 "Wrestling is my first love."

@Randy Orton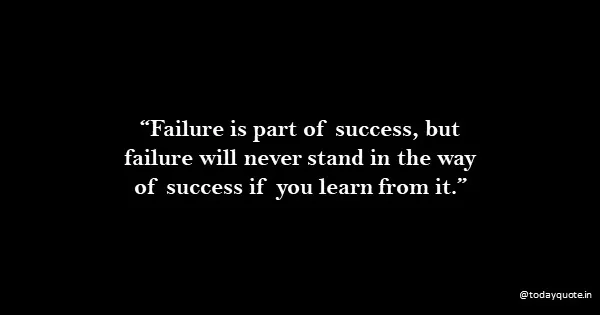 "Life is a series of pulls back and forth… A tension of opposites, like a pull on a rubber band. Most of us live somewhere in the middle. A wrestling match…Which side win? Love wins. Love always wins"

@Mitch Albom
"It's amazing that even though I've lost everything else, I still have wrestling."

@Hulk Hogan
"When I wrestled, I always considered myself an athlete and a wrestler."

@Rocky Johnson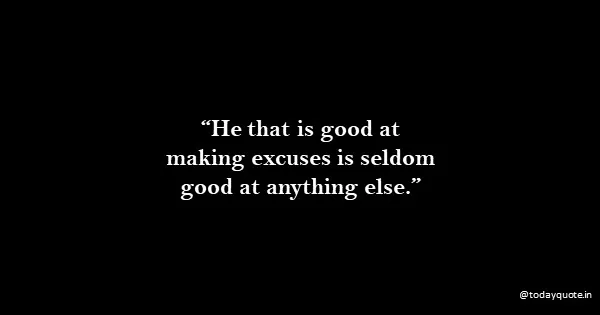 "Wrestling―what men do during boys basketball season."

@Dan Gable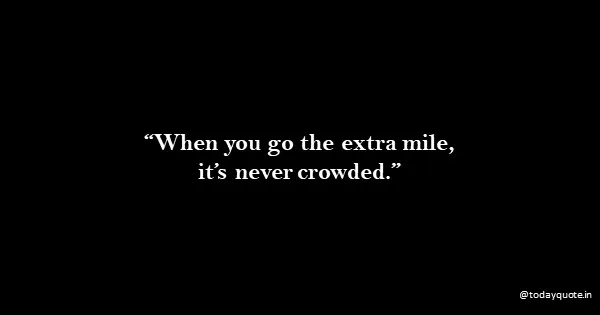 "Never wrestle with pigs. You both get dirty and the pig likes it."

@George Bernard Shaw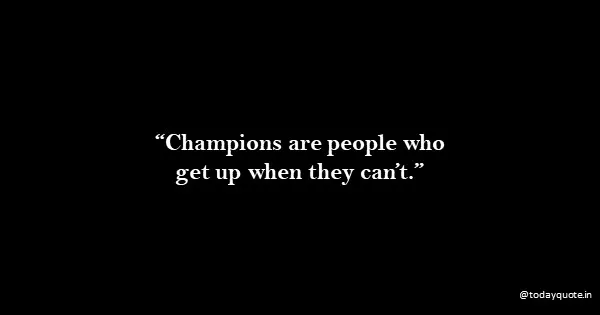 "As far as wrestling goes, as long as my body is able to withstand the physical beating, I will keep wrestling."

@Trish Stratus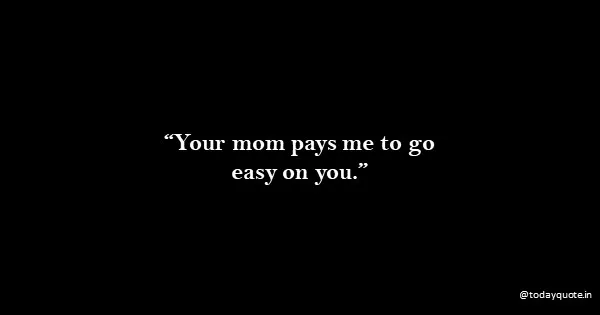 "More enduringly than any other sport, wrestling teaches self-control and pride. Some have wrestled without great skill―none have wrestled without pride."

@Dan Gable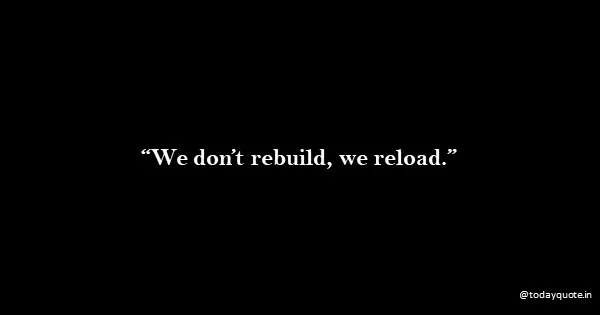 "Wrestling is something that nothing else can replace for me."

@Daniel Bryan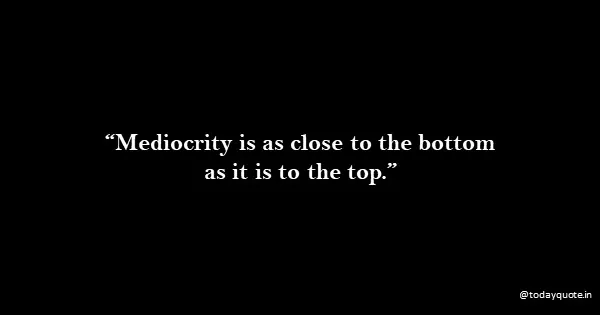 "Success is a little like wrestling a gorilla. You don't quit when you're tired. You quit when the gorilla is tired."

@Robert Strauss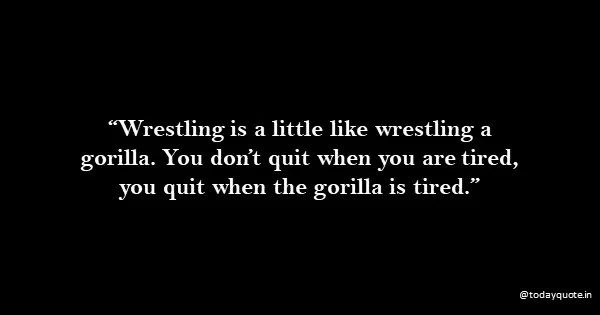 "I would rather hurt a man… than love a woman."

@Mick Foley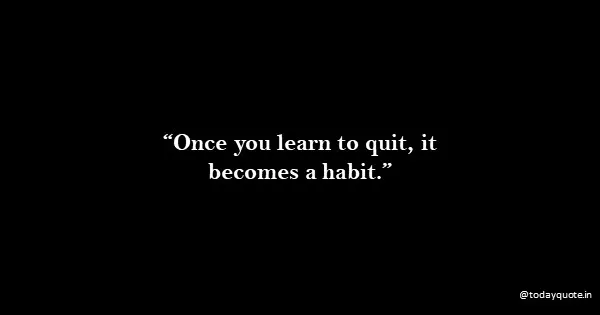 "Professional wrestling is a beautiful yet cruel mistress. She will treat you well and treat you horribly, but outside of my family, it is my one true love."

@Luke Harper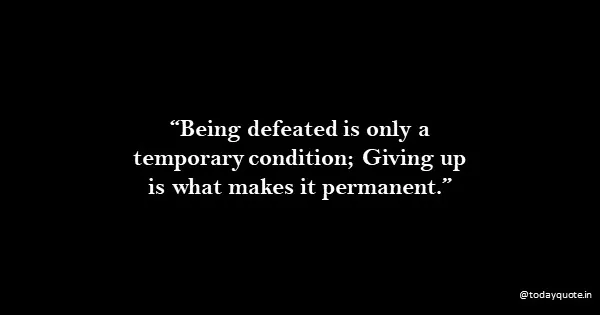 "I'm Jerry Lawler, I make fun of women because I have no self-esteem."

@Santino Marella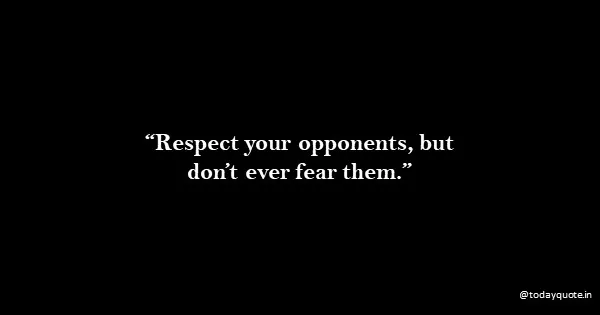 "When you are wrestling for possession of a sword, the man with the handle always wins."

@Neal Stephenson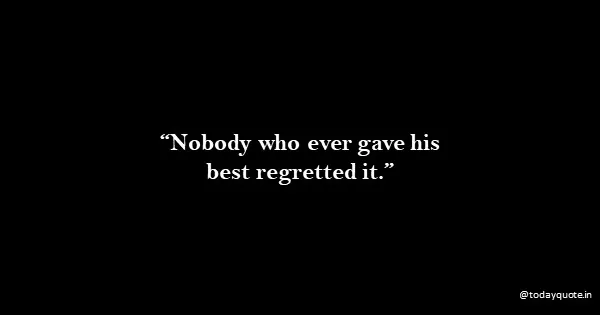 "Haha, you lose! I got your delicious Subway sandwich Jerry 'stupid' Lawler!"

@Santino Marella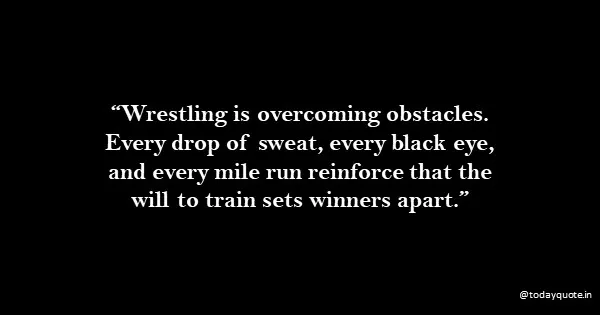 "It's a little like wrestling a gorilla. You don't quit when you're tired―you quit when the gorilla is tired."

@Robert Strauss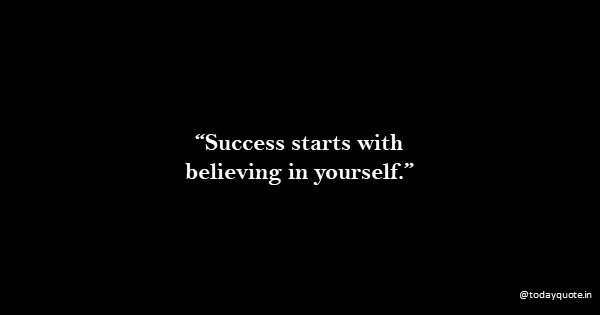 "Once you've wrestled, everything in life is easy."

@Dan Gable
Short Quotes About Wrestling
"And so I'm stupid for thinking they might be useful. Because of something Johanna Mason said while she was oiling her breasts for wrestling."

@Suzanne Collins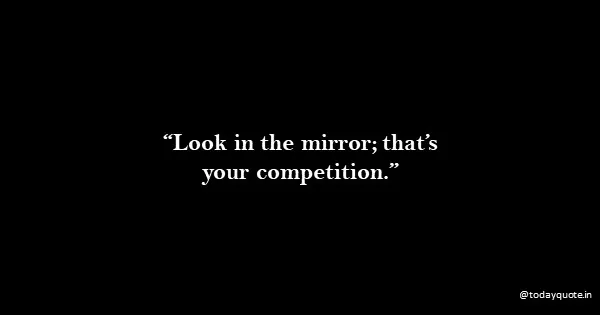 "Hopefully I can become the Babe Ruth of the World Wrestling Federation and be the champion at the same time."

@Hulk Hogan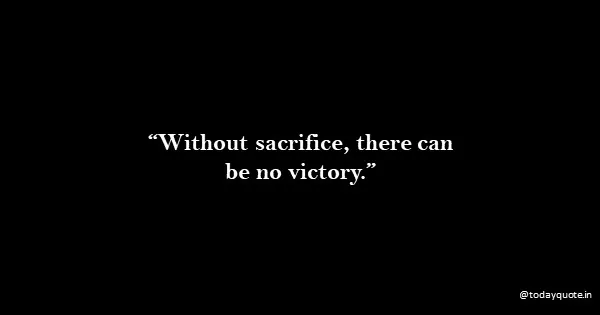 "A lot of my intensity in wrestling was due to my mental preparation before the matches. I got myself into a different world."

@Dan Gable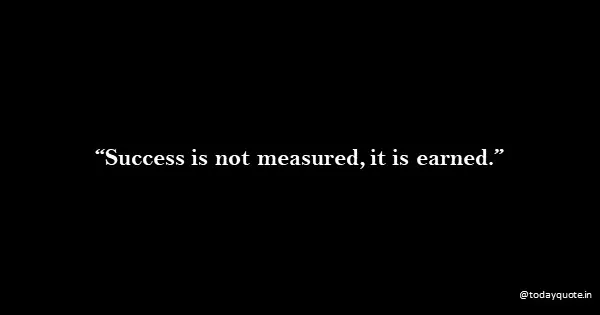 "We, as a wrestling community, better remember it is more than one individual that makes a winner."

@Dan Gable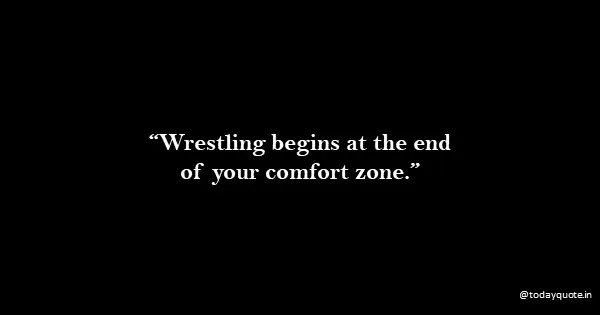 "The art of living is more like wrestling than dancing, in so far as it stands ready against the accidental and the unforeseen, and is not apt to fall."

@Marcus Aurelius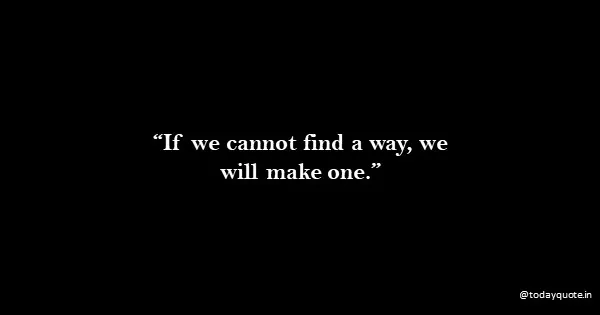 "I breathe wrestling. It's in my blood. I have kind of a confidence when I walk."

@Kane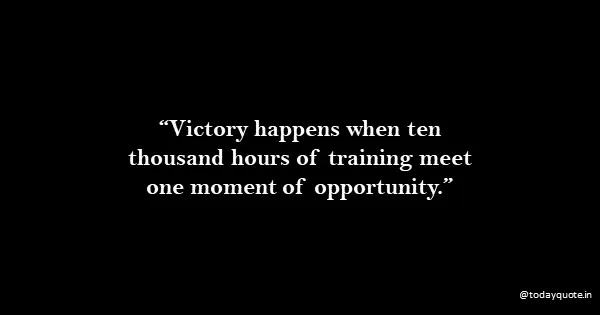 "Wrestling and sports entertainment are not about the moves; it really isn't. It's about being able to evoke emotion in one facet or another."

@The Undertaker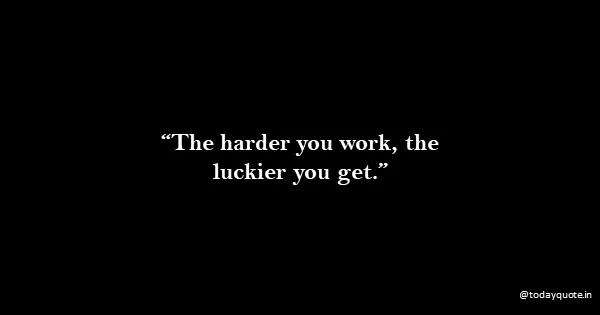 "Give yourself up to loneliness, fear nothing and work hard."

@Bret Hart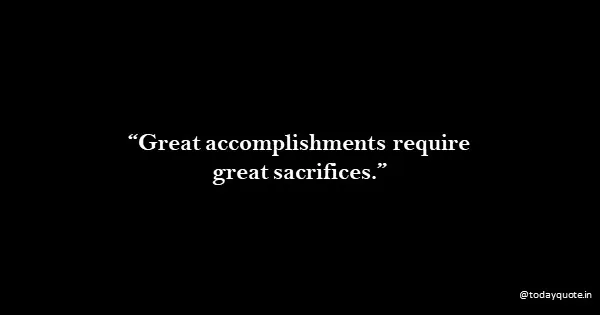 "There is no normal life that is free of pain. It's the very wrestling with our problems that can be the impetus for our growth."

@Fred Rogers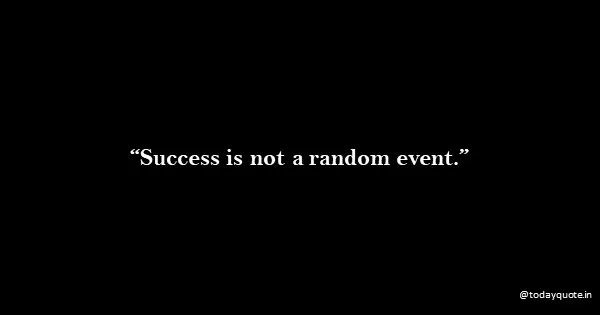 "I'm the man that made wrestling famous."

@Hulk Hogan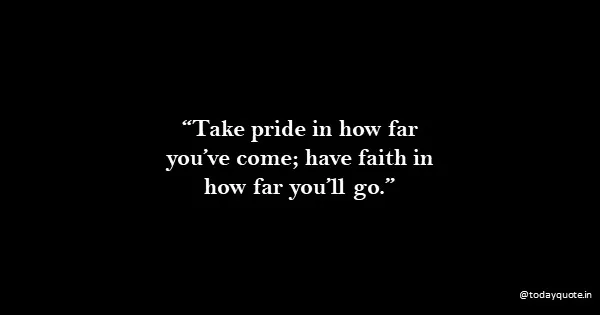 "No activity I know is more of a confidence builder and at the same time more 'humility training' than wrestling."

@Jim Leach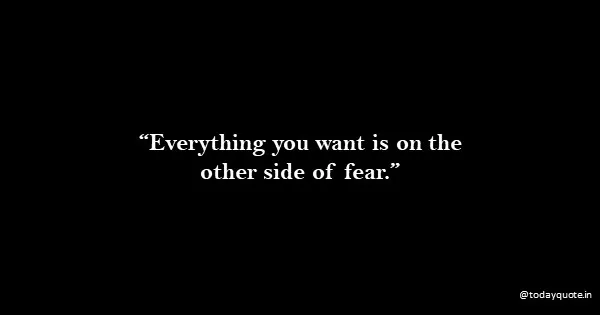 "We're the greatest athletes in the world without a doubt."

@Hulk Hogan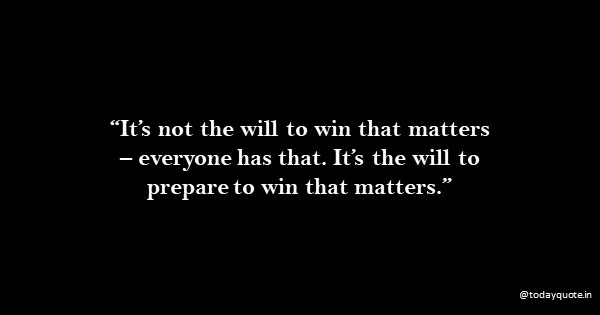 "He that wrestles with us strengthens our nerves and sharpens our skill. Our antagonist is our helper."

@Edmund Burke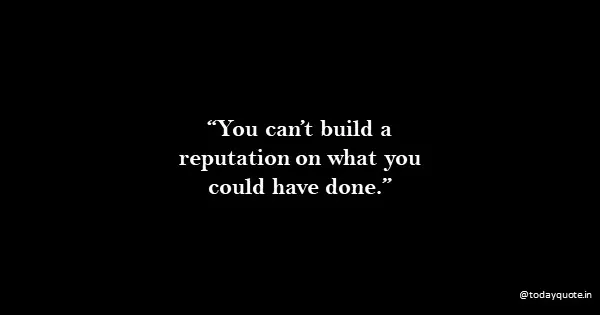 "Never Back Down and Never Quit."

@John Cena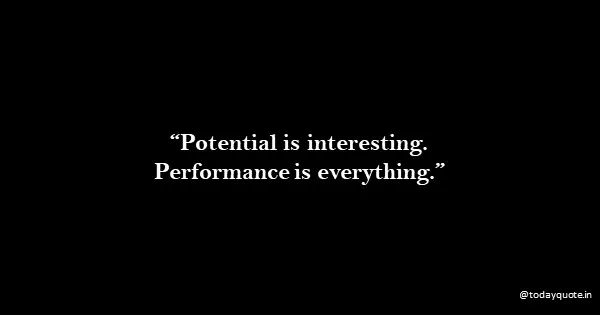 "If Shakespeare was alive today, he would be writing wrestling shows."

@Chris Jericho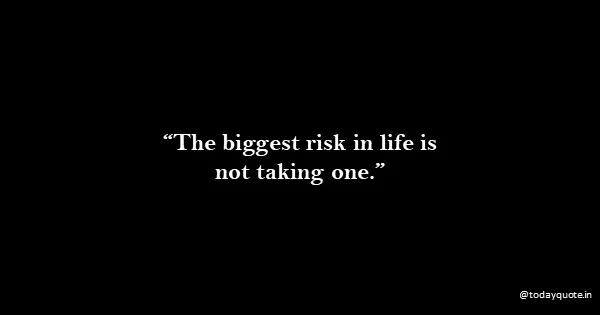 "You can run, I will chase you. You can hide, I will find you. We're gonna fight and I'm gonna hurt you."

@John Cena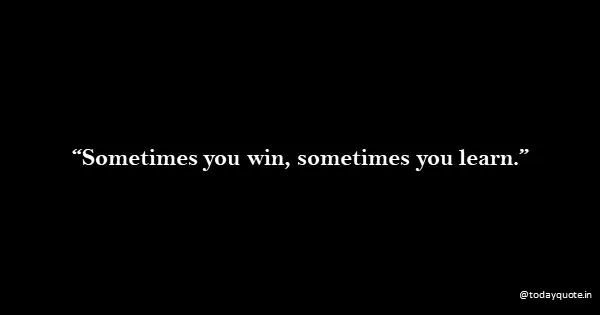 "Grappling with fate is like meeting an expert wrestler: to escape, you have to accept the fall when you are thrown. The only thing that counts is whether you get back up."

@Deng Ming-Dao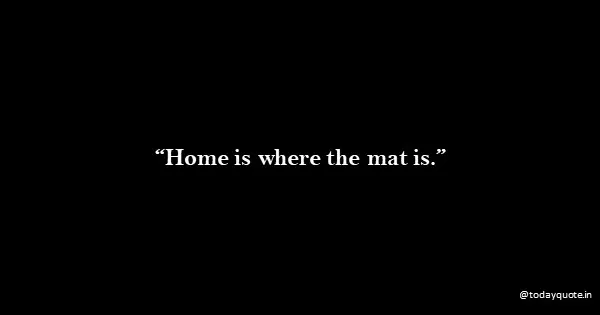 "Determination is the strength needed to succeed."

@Dan Gable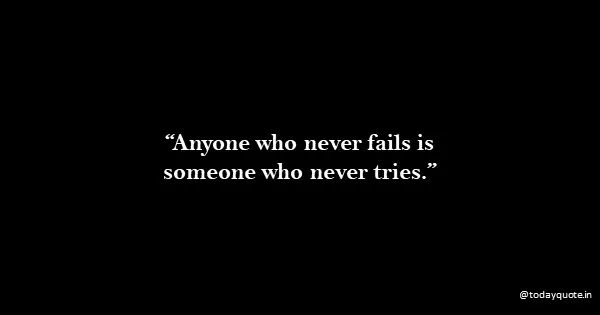 "In wrestling, there's a shelf life, and some wrestlers don't pay attention to the shelf life."

@Dwayne Johnson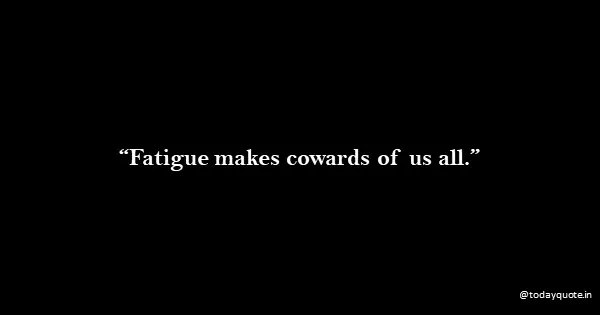 "Blood, sweat and respect. The first two you give. The last you earn. Give it. Earn it."

@The Rock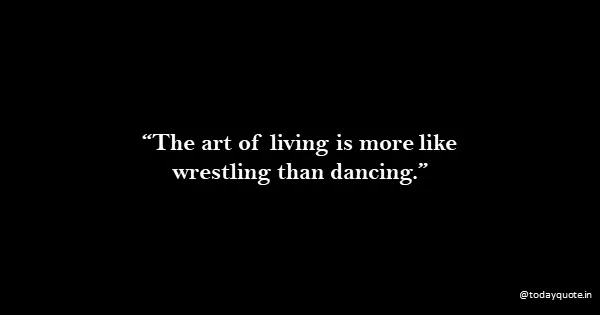 Amazing Quotes for Wrestling
"Life is bearable even when it's unbearable: that is what's so terrible, that is the unbearable thing about it."

@Geoff Dyer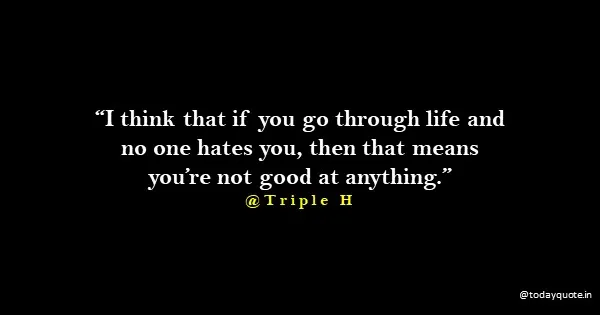 "Everything I do is to become better, the best ever and I'm not going to stop."

@Dolph Ziggler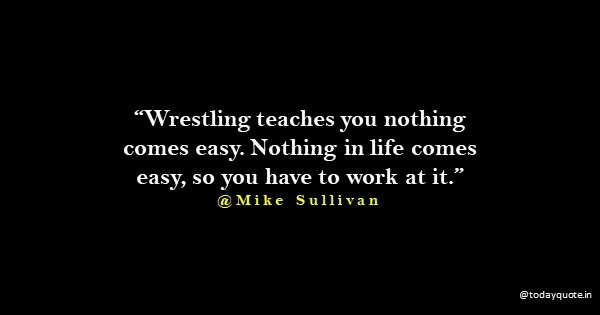 "The art of living is more like wrestling than dancing."

@Marcus Aurelius
"Success isn't always about greatness, it's about consistency…"

@The Rock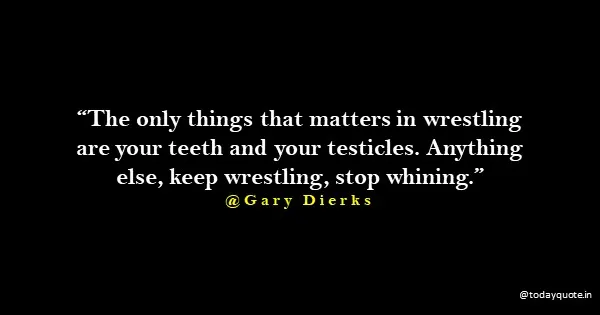 "I would have fought you forever. I would have wrestled you through time. I would have turned you, and been turned."

@Amal El-Mohtar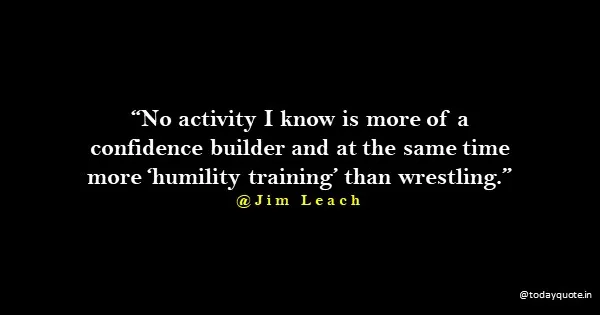 "There's no drama like wrestling."

@Kane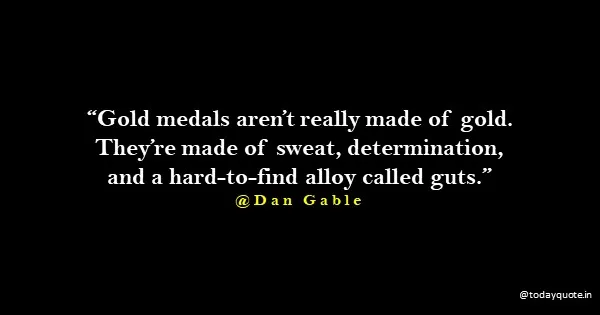 "Wrestling is a universal language. The moves, the facial expressions, most people understand."

@Shinsuke Nakamura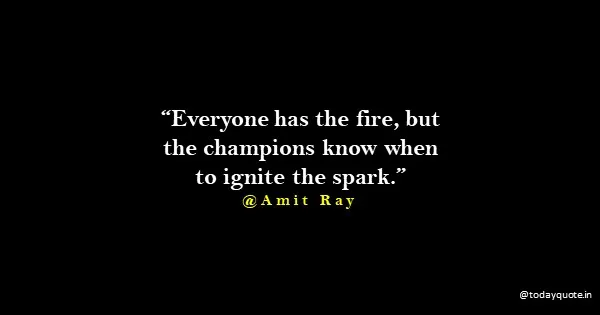 "If you are afraid to fail, you will never succeed."

@Dan Gable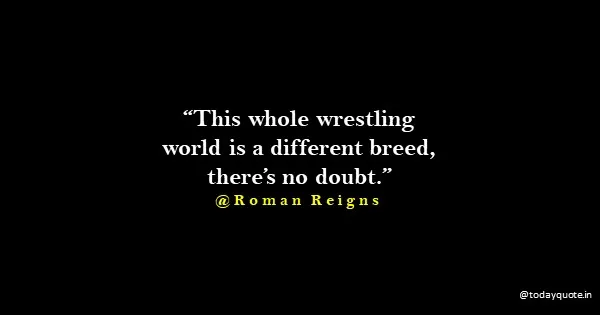 "So spring break consisted of seven fun-filled days cooped up in the house with Jeffrey, who was grounded because he'd won the Regional Wrestling Championships"

@Cynthia Hand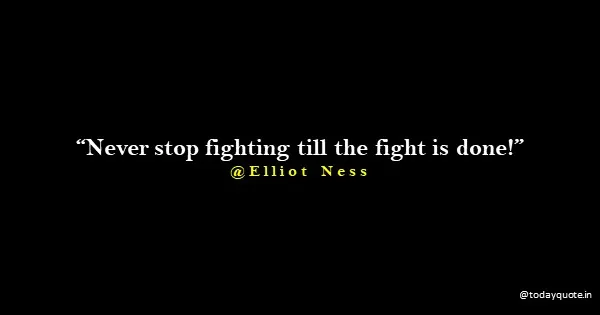 "Wrestling is a team sport, and an individual sport all rolled into one."

@William Baldwin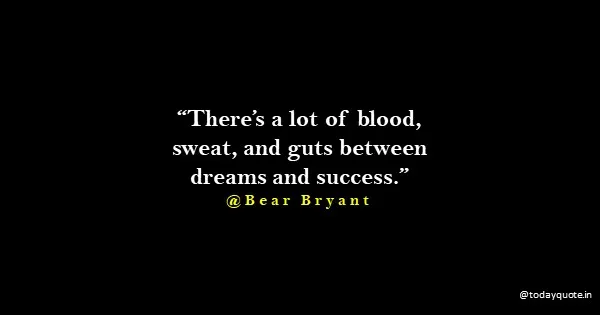 "Wrestling is ballet with violence."

@Jesse Ventura
"This is not to say that I wasn't completely repulsed. I mean, I wasn't exactly proud that my stepbrother was in there tongue wrestling with the second stupidest person in our class, after himself."

@Meg Cabot
"Gold medals aren't really made of gold. They're made of sweat, determination, and a hard-to-find alloy called guts."

@Dan Gable
"The difference between the impossible and the possible lies in a man's determination."

@Tommy Lasorda
"I'm the best there is, the best there was, and the best there ever will be."

@Bret Hart
"Wrestling teaches you nothing comes easy. Nothing in life comes easy, so you have to work at it."

@Mike Sullivan
"He hesitated, as if wrestling with the desire to cross the space between us and kiss me until I admitted I was just a tiny bit in love with him too. But he didn't. He didn't."

@Lisa Tawn Bergren
"Wrestling will be around forever. It's been around thousands of years. It's going to be around till the end of time."

@Mark Schultz
"Professional wrestling is a lot like cuddling, I thought as I hugged a tree. As far as lumberjacks go, I'm slow, but when the tree finally falls for me, it falls hard."

@Jarod Kintz
"When you're wrestling with life and, or yourself and getting the beat down, don't forget to tag God in!"

@Sanjo Jendayi
Just Motivational Wrestling Quotes
"Champions never sleep, the eternal spirit keep them alert and awake."

@Amit Ray
"My advice to young wrestlers is that your surroundings really make a difference. You want to put yourself in good, positive surroundings."

@Dan Gable
"You wrestled him without any clothes on.' 'That is sports,"

@C.S. Pacat
"The first period is won by the best technician. The second period is won by the kid in the best shape. The third period is won by the kid with the biggest heart."

@Dan Gable
"God cannot honor anything, no matter its degree of sincerity, if it is contrary to His Word."

@Leslie Ludy
"No matter what kind of wrestler, everyone is afraid of getting tired."

@Jay Robinson
"I once wrestled with an angel. He won, but I learned a few things."

@Arturo Perez-Reverte
"Life is like a wrestling match: a lot of times, things are looking good, and then something happens, and you're fighting from underneath."

@Matt Hardy
"Artistic temperament sometimes seems a battleground, a dark angel of destruction and a bright angel of creativity wrestling."

@Madeleine L'Engle
"No activity I know is more of a confidence builder and at the same time more humility training than wrestling."

@Jim Leach
"To be interested in something is to be involved in what is essentially a stressful relationship with that thing, to suffer anxiety on its behalf."

@Geoff Dyer
"Wrestling is one of the last truly rebellious American things left."

@Billy Corgan
"I am restless when I rest. I sleep like I'm engaged in an invisible wrestling match. Naturally, I almost always win."

@Jarod Kintz
"If Shakespeare was alive today he would be writing wrestling shows."

@Chris Jericho
"My mind's screaming went unvoiced. Logic grabbed the panic and wrestled it to the ground."

@Maria V. Snyder
"Nothing in life comes easy, so you have to work at it"

@Mike Sullivan
"Our heart wanders lost in the dark woods. Our dream wrestles in the castle of doubt. But there's music in us. Hope is pushed down but the angel flies up again taking us with her."

@Jack Gilbert
"To be a great champion you must believe you are the best. If you're not, pretend you are."

@Muhammad Ali
"Assessing existence while failing to embrace the insights of modern physics would be like wrestling in the dark with an unknown opponent."

@Brian Greene
"What you do in the off season determines what you do in the regular season."

@George Allen
Famous Inspirational Wrestling Quotes
"Inside the room, a man and a woman were wrestling. They were both naked."

@George R.R. Martin
"Wrestling is not an action; it is a sport."

@Anushka Sharma
"And sometimes, God asks us to wrestle with the unfamiliar until it becomes our new familiar. Until we can breathe freely in that new place."

@Lisa Tawn Bergren
"There is no honour in not fighting at all."

@The Undertaker
"No one who, like me, conjures up the most evil of those half-tamed demons that inhabit the human breast, and seeks to wrestle with them, can expect to come through the struggle unscathed"

@Sigmund Freud
"Wrestling's a form of expression, and it expresses vastness."

@John Darnielle
"…good-Samaritanism in London is considered an extreme sport – like base-jumping or crocodile-wrestling."

@Ben Aaronovitch
"I am not the biggest, I am not the strongest, but I am damn sure the toughest!"

@Daniel Bryan
"The normal Christian Life is not supposed to be an exhausting wrestling match with a dead man, but is an abundant, joy-filled life with God, salted with an occasional season of strong resistance from our archenemy."

@Kris Vallotton
"I pride myself on being a jerk because I am brutally honest all the time."

@CM Punk
"It's only because I've lived with brothers that I realize, after a moment, that he's not looking outside but rather inside, wrestling with something inside himself. And there's nothing for it but to wait."

@Maggie Stiefvater
"I woke up and realised life is great and people are awesome and life is worth living."

@Hulk Hogan
"I felt the disorientation of a generous offer that in no way lines up with anything you want to do: like a promotion to senior alligator wrestling, or an all-expenses paid trip to Gary, Indiana."

@Robin Sloan
"If you're afraid to fail, you'll never succeed."

@Dan Gable
"Attempting to defeat the enemy by wrestling with people could be likened to trying to destroy a tree by picking all its fruit."

@Lisa Bevere
"I swear it upon Zeus an outstanding runner cannot be the equal of an average wrestler."

@Socrates
"God will put you in a position to wrestle with your identity and choose whom you believe: Him or you."

@Beth Moore
"As long as you are enjoying your wrestling and enjoying what you are doing, that's all that really matters."

@Sheamus
"America is the only country where a significant proportion of the population believes that professional wrestling is real but the moon landing was faked."

@David Letterman
"I have high expectations for myself – as an athlete, as a man, as an individual – and wrestling has helped me build a lot of character knowing that I have to remain humble but also fight complacency."

@Jordan Burroughs
"It is not over. Champions extend their limits and make things happen."

@Amit Ray
"When I was a kid, I never thought much about football. I thought about following in my family's footsteps and going into professional wrestling."

@Dwayne Johnson
"I have never seen a wrestling match or prize fight, and I don't want to. When I find out a man is interested in these sports, I drop him."

@Hedy Lamarr
"I was really into sports, playing track and field, amateur wrestling, volleyball, and soccer. I was a very active kid and teenager."

@Jinder Mahal
"It is easier to fight the world than to wrestle with your conscience."

@Matshona Dhliwayo
"You can't just learn wrestling overnight."

@Tony Ferguson
"Start writing by thinking, not wrestling with words."

@Jonathan Price
"All I want is wrestling to grow while living my dream, and if I can help, then that's beyond my dreams."

@Drew McIntyre
"Will wrestled with his conscience, grappled it to the ground and sat on it until he couldn't hear a squeak out of it."

@Nick Hornby
"I love the business of pro wrestling and it is something I know better than anything else I know about."

@Stone Cold Steve Austin
"We are wrestling with some form of imposter syndrome, unable to internalize and appreciate our own accomplishments"

@Matt McCarthy
"Luckily I stayed in shape due to wrestling."

@Bill Goldberg
"The time has come to arm-wrestle some demons."

@Laurie Halse Anderson
"Wrestling seemed like something I might be good at, so I stuck with it and gave it a shot. I ended up in a pretty good place. I was very fortunate."

@Seth Rollins
"If you're wrestling with some sort of decision, reflect for a moment and ask yourself, Am I being brave, or am I being safe? In the end, it depends on whether we think God can be trusted."

@Gary Haugen
"When I first started training for wrestling I kind of abandoned everything else."

@Kevin Owens
"I wanted to live, but saw clearly that I was not living – but rather wrestling with the shadow of death. There was no one to give me life, and I was not able to take it."

@St Teresa Of Avila
"Believe it or not, I kind of went into professional wrestling so I could get an avenue into acting."

@Kurt Angle
"I didn't want him to go home and leave me to wrestle my demons alone."

@Heather Demetrios
"Wrestling is part of what I do, but far from the only thing."

@Chris Jericho
"Sometimes life is your opponent and just showing up is a victory."

@John Passaro
"I think pro wrestling doesn't seem to get a lot of mainstream attention until somebody dies."

@CM Punk
"Once you've wrestled, everything else in life is easy."

@Dan Gable
"When my wrestlers got their hands raised, I jumped for joy."

@Dan Gable
"At some level, all love is combat, a wrestling with ghosts."

@Camille Paglia
"I've always loved the showmanship of professional wrestling. While I love making movies, I love that platform, too."

@Dwayne Johnson
"Katsa and Po had their arms around each other. It was difficult to tell if they were still wrestling or if the kissing had begun."

@Kristin Cashore
"A lot of people don't realize that wrestling is acting; you're playing a role and a part."

@Chris Jericho
"Frank tried to look like he was wrestling with his conscience, although he couldn't have found his conscience without a shovel and an exhumation order."

@John Connolly
"I spent most of my time wrestling looking up at the lights."

@John McCain
"Sports bars are also a great place for guys to meet other guys–either for sex or for wrestling, whichever feels more right."

@Eugene Mirman
"Well, I'm wrestling alligators."

@Claire McCaskill
"She was no longer wrestling with the grief, but could sit down with it as a lasting companion and make it a sharer in her thoughts."

@George Eliot
"We believe that our RAW team will, basically, exploit Shane's McMahon lack of regular wrestling."

@Mick Foley
"The antiques in the window were especially cute, wrestling with each other and playfully snapping at each other's tails."

@Joseph Fink
"People will respect what wrestling has to offer to this world. It will take educating themselves on more than just guys in there swinging for the fences."

@Clay Guida
"Do you follow the wrestling? Most people think it's illegal, but you can watch it there. Ruby and Python are on display this evening."

@Samuel R. Delany
"Wrestling hurts. Your body's not meant to take that abuse. I've closed that door, but I don't know that I've locked it for good."

@Stacy Keibler
"Writing is the hardest way of earning a living with the possible exception of wrestling alligators."

@William Saroyan
"Are you wrestling faster than the audience can process? The answer to that question is oftentimes yes. If that is true, then you are failing."

@Jim Ross
"a mature and balanced faith is not one that has refused the agony and the wrestling but one that has been through them and grown from the experience."

@Malcolm Guite
"Boxing and wrestling are evidence that mankind has not rid itself of all savage behavior."

@Muammar al-Gaddafi
"May Jesus always be the filter through which we interpret the Bible. May we never fear wrestling with its meaning."

@Suzanne DeWitt Hall
"One of my goals is to have NO wrestler go undefeated."

@Jeff Buxton
"You been mud wrestling..?' 'Only with my conscience.' 'Really? Who won?' 'Well, it was one of those rare occasions when violence really doesn't solve anything."

@Iain M. Banks
"Anyone can wrestle until they are tired."

@Cael Sanderson
Thank you for reading all about wrestling quotes. Hope you like it!
You May Also Like to Read: 170 Best Funny Fishing Quotes And Sayings
You May Also Like to Read: Wrestling Quotes for Fans of the Sport