Find the famous quotes and sayings about fly quotes with images from our collection at Todayquote. You can read, download, copy and even share it on Facebook, Twitter, Instagram, WhatsApp, LinkedIn, Pinterest, Reddit, Tumblr, etc. with your family, friends, colleagues, etc. The available Images of fly quotes can be used as your mobile or desktop wallpaper or screensaver. Also, don't forget to check out the fly quotes of the day.
Short Fly Quotes ideas
"He who would learn to fly one day must first learn to stand and walk and run and climb and dance; one cannot fly into flying."

@Friedrich Nietzsche

♨️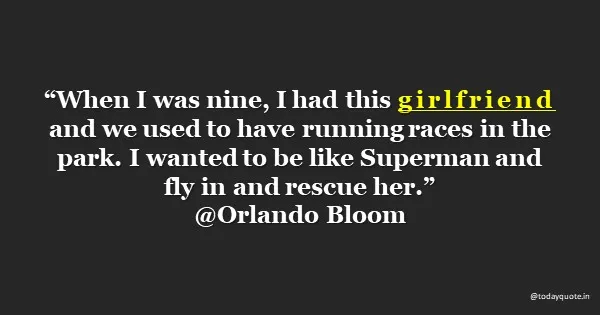 "Accept yourself, love yourself, and keep moving forward. If you want to fly, you have to give up what weighs you down."

@Roy T. Bennett

♨️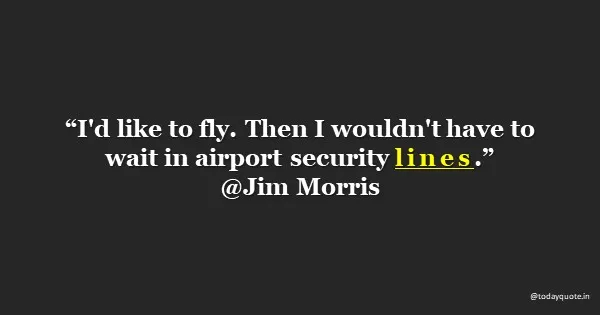 "To fly we have to have resistance."

@Maya Lin

♨️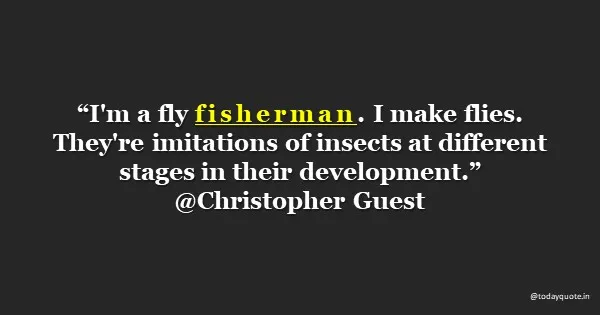 "The Guide says there is an art to flying", said Ford, "or rather a knack. The knack lies in learning how to throw yourself at the ground and miss."

@Douglas Adams

♨️
"Your dreams are what define your individuality. They have the power to give you wings and make you fly high."

@P. V. Sindhu

♨️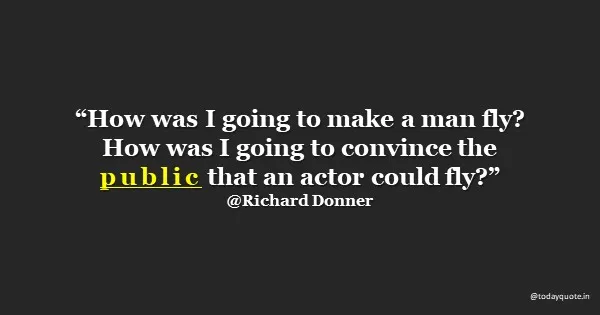 "She'll kill me if she finds you in here. Can you climb trees? Tell me you can climb a tree!" Patch grinned, "I can fly."

@Becca Fitzpatrick

♨️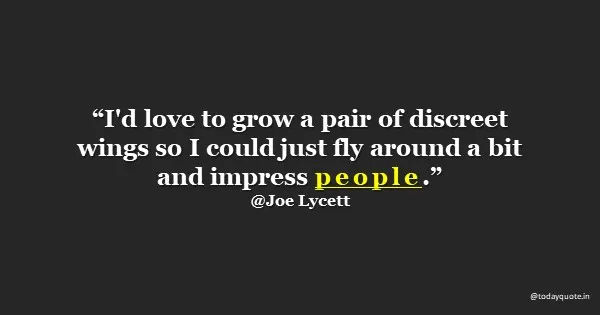 "We should never forget the inevitable, as we will lose everything eventually. So, why fret over any kind of security? The idea is to just fly and experience it all while it lasts."

@Sushant Singh Rajput

♨️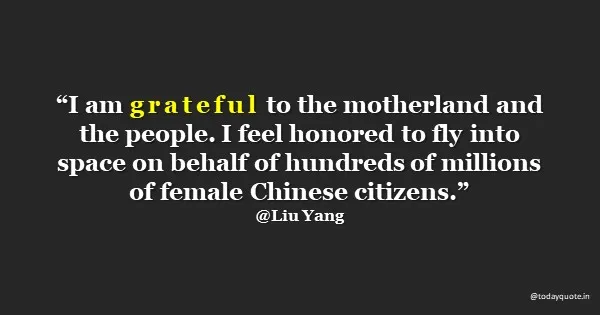 "Never seen Jason fly before," Percy grumbled. "He looks like a blond Superman"

@Rick Riordan

♨️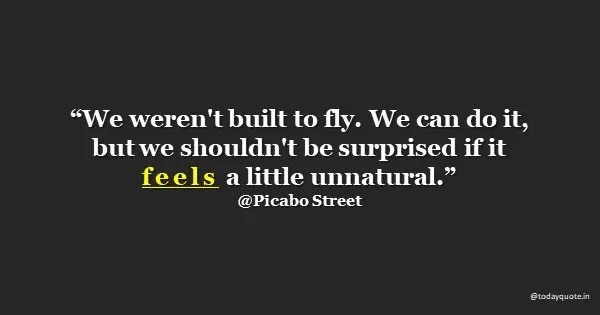 "I love deadlines. I like the whooshing sound they make as they fly by."

@Douglas Adams

♨️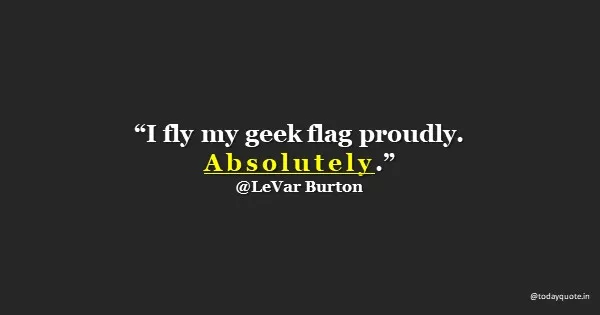 "If I could grow wings, I could fly. Only people can't grow wings," he say's. "Real or not real?" "Real," I say. "But people don't need wings to survive." "Mockingjays do."

@Suzanne Collins

♨️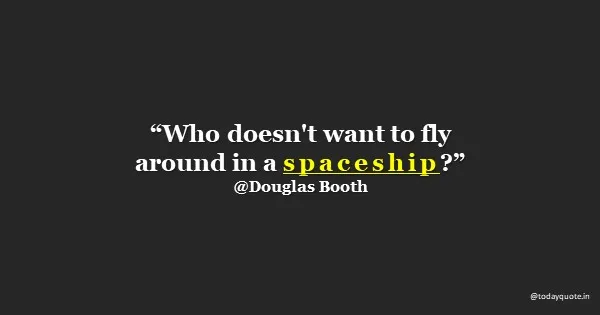 "If you wish to fly to new heights, begin by setting your sights on a destination you can reach and then create a flight plan, a map, that will be your guide."

@Debbie Ford

♨️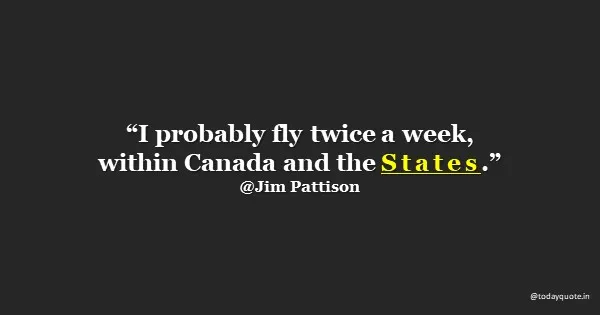 "Why do you need to gallop while you fly?" "Why do humans have to sway their arms while they walk? I dunno boss, but it just feels right."

@Rick Riordan

♨️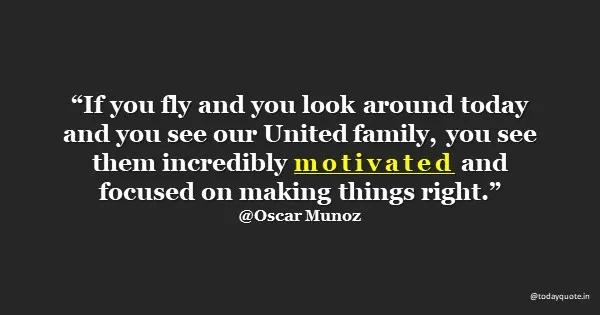 "Hold fast to dreams, for if dreams die, life is a broken-winged bird that cannot fly."

@Langston Hughes

♨️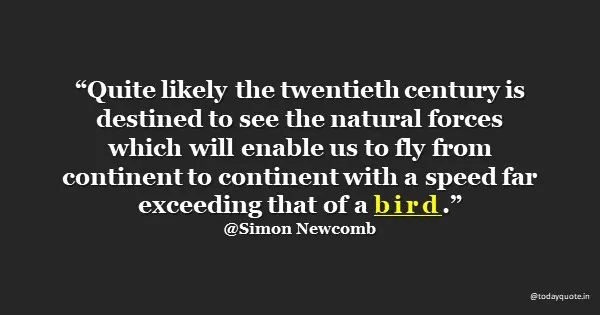 "Fine. I'll train. But I'm going to the stinking capitol if I have to kill a crew and fly there myself." Says Johanna. "Probably best not to bring that up in training," I say. "But it's nice to know I'll have a ride."

@Suzanne Collin

♨️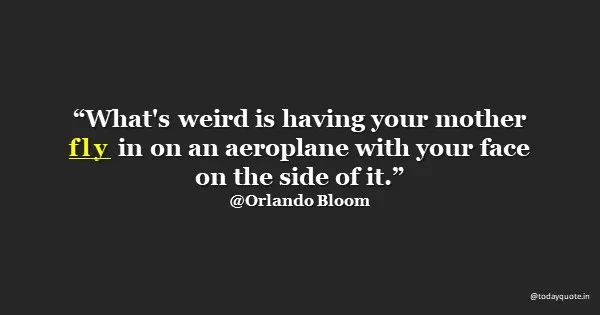 "I believe that if you don't want to do anything, then sit there and don't do it, but don't expect people to hand you a corn beef sandwich and wash your socks for you and unzip your fly for you."

@Shel Silverstein

♨️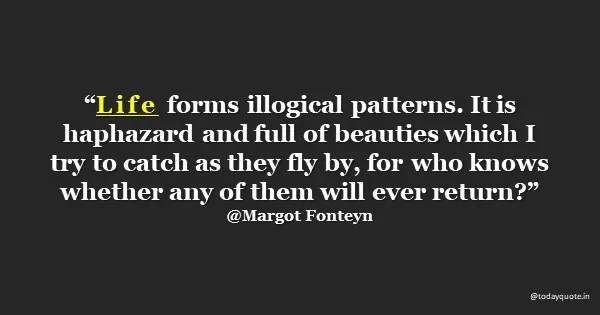 "How'd you get in here?" She raised her eyebrows. "You pick pockets." Kat watched his hand fly to his back pocket. "I can pick locks. Looking for this?" she asked, holding up his wallet. "Oops. Maybe I can pick pockets too."

@Ally Carter

♨️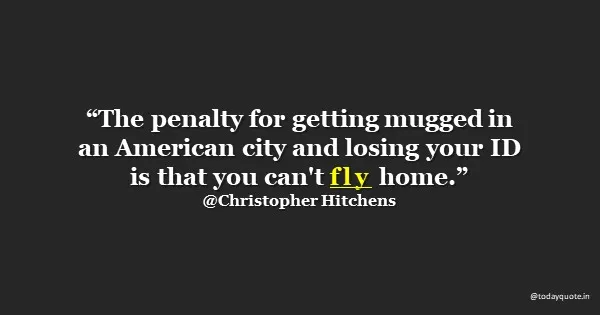 "Ignorance is the curse of God; knowledge is the wing wherewith we fly to heaven."

@William Shakespeare

♨️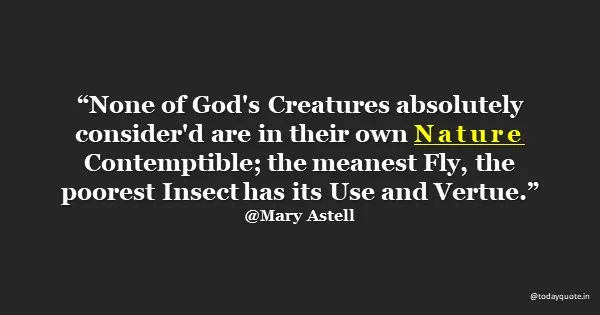 "Use the wings of the flying Universe, Dream with open eyes; See in darkness."

@Dejan Stojanovic

♨️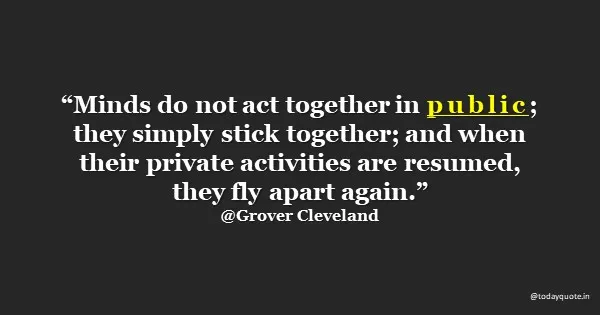 "When I see myself as an old woman, I just think about being happy. And hopefully, I'll still be fly."

@Rihanna

♨️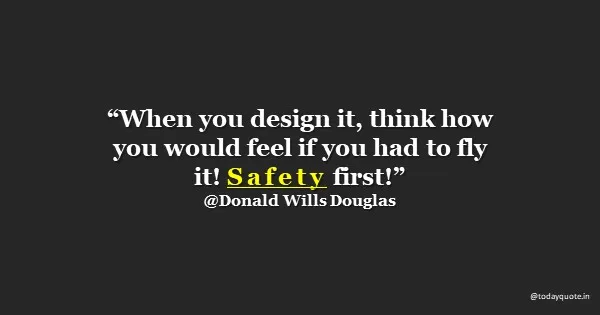 "Yes," I say. "Three of these flying birds." I touch my collarbone, marking the path of their flight – toward my heart. One for each member of the family I left behind."

@Veronica Roth

♨️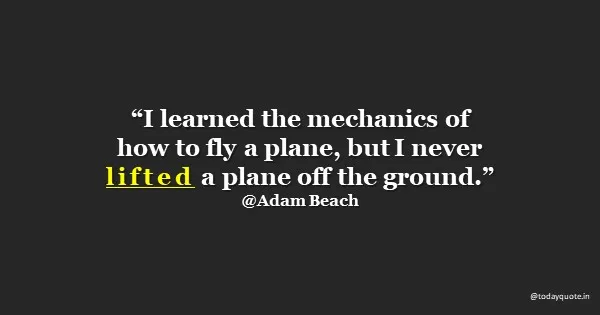 Short Quotes About Flying
"We are each of us angels with only one wing, and we can only fly by embracing one another."

@Luciano De Crescenzo

♨️
"If you come back to me," he said, making a rare concession, "will you run or crawl?" Nora had pressed her whole body into him at that moment. Resting her head on his strong shoulder, she watched as a tear forged a river down his long and muscled back. "I'll fly."

@Tiffany Reisz

♨️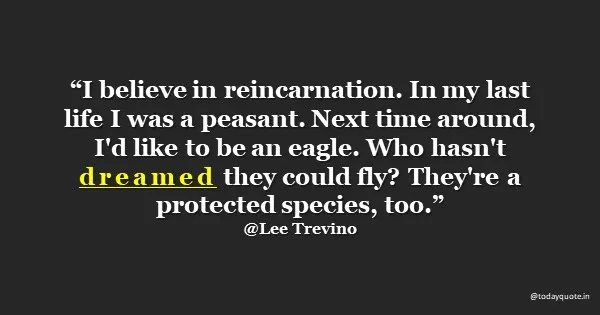 "It's impossible to explain creativity. It's like asking a bird, 'How do you fly?' You just do."

@Eric Jerome Dickey

♨️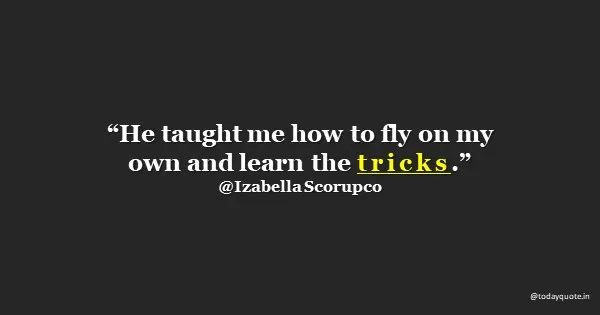 "You're my bird," I tell him. "You're my bird and you're going to help me fly away."

@Tahereh Mafi

♨️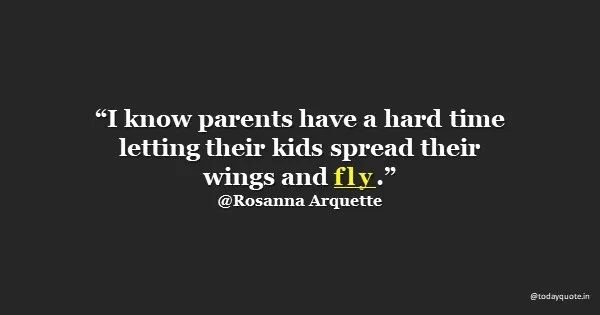 "Life without dreams is like a bird with a broken wing – it can't fly."

@Dan Pena

♨️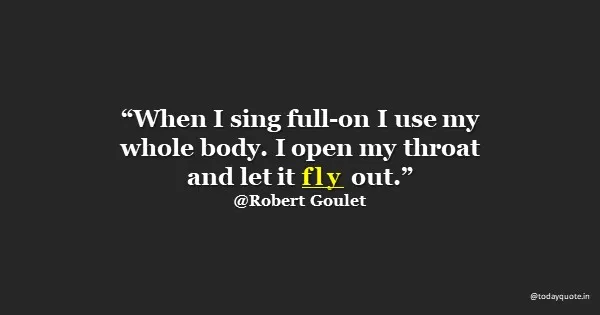 "We used to do coke, till "Just Say No" put the stuff out of reach. Now it's crank. Meth. The monster. It's a bitch on the body, but damn do you fly."

@Ellen Hopkins

♨️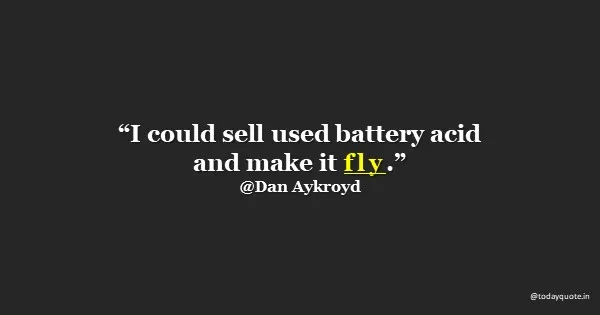 "When a dragonfly flutters by, you may not realize, but it's the greatest flier in nature. It can hover, fly backwards, even upside down."

@Louie Schwartzberg

♨️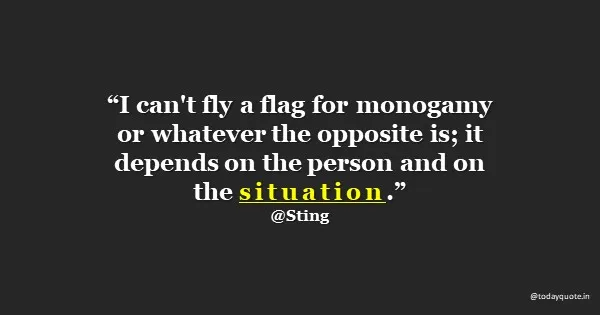 "Laurie, you're an angel! How shall I ever thank you?" "Fly at me again. I rather liked it," said Laurie, looking mischievous, a thing he had not done for a fortnight."

@Louisa May Alcott

♨️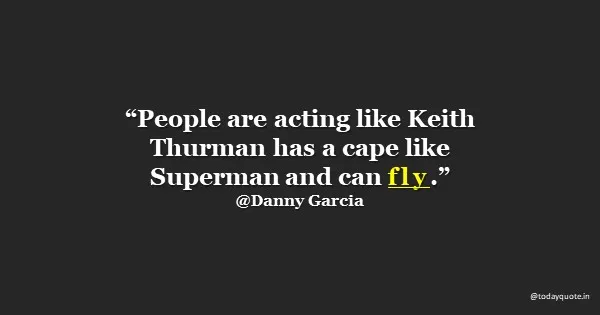 "I decided to fly through the air and live in the sunlight and enjoy life as much as I could."

@Evel Knievel

♨️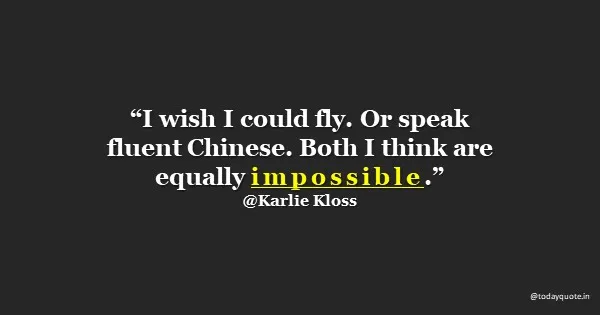 "Grace is what picks me up and lifts my wings high above and I fly! Grace always conquers! Be graceful in everything; in anger, in sadness, in joy, in kindness, in unkindness, retain grace with you!"

@C. JoyBell C.

♨️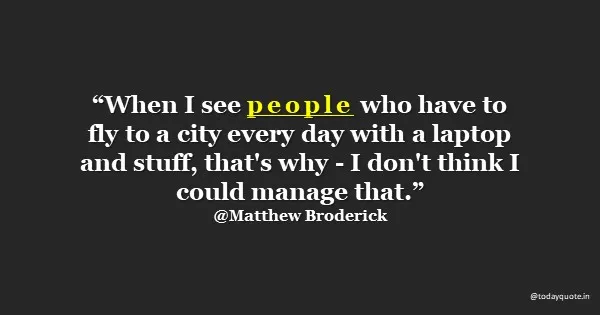 "I turn and turn in my cell like a fly that doesn't know where to die."

@Antonio Gramsci

♨️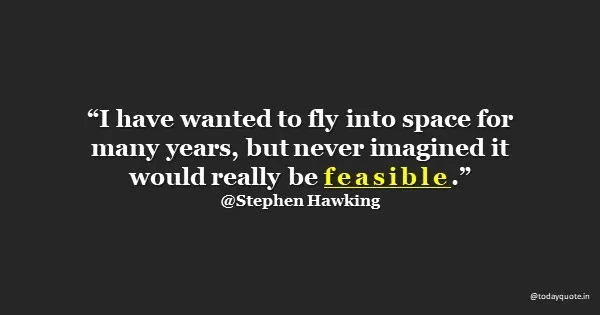 "What good are wings without the courage to fly?"

@Atticus Poetry

♨️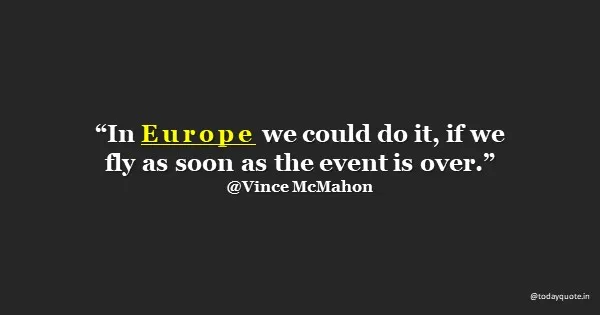 "This is love: to fly toward a secret sky, to cause a hundred veils to fall each moment. First to let go of life. Finally, to take a step without feet."

@Rumi

♨️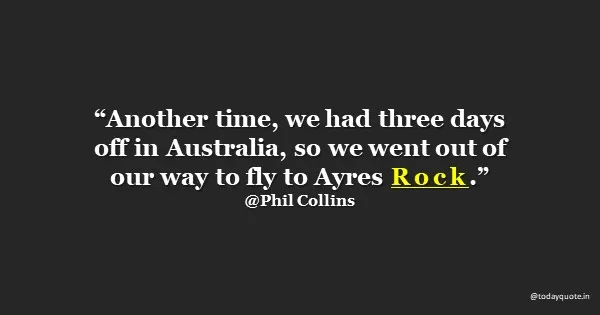 "Do you love him?" Deryn swallowed, then pointed at the screen. "He makes me feel like that. Like flying."

@Scott Westerfeld

♨️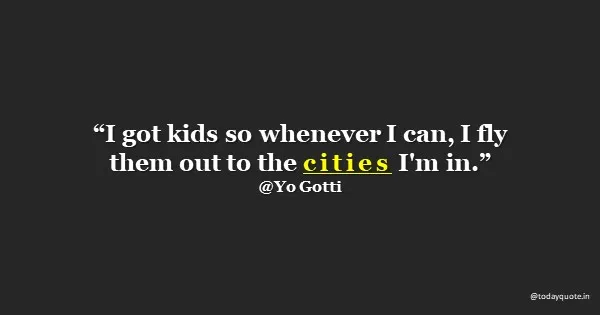 "To cement a new friendship, especially between foreigners or persons of a different social world, a spark with which both were secretly charged must fly from person to person, and cut across the accidents of place and time."

@Cornelia Otis Skinner

♨️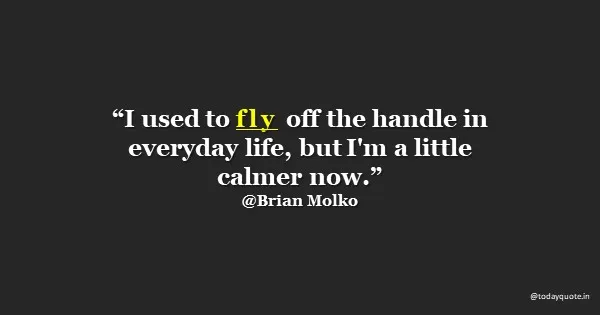 "No," Jace agreed. "We don't fly. We break and enter."

@Cassandra Clare

♨️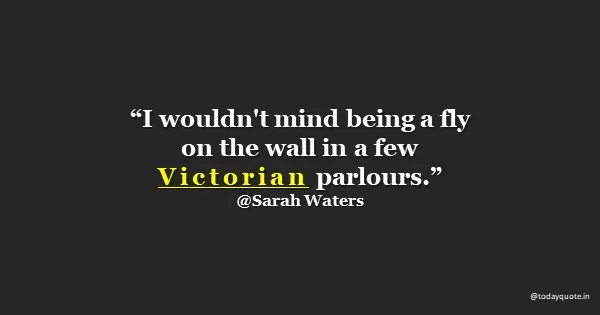 "You're beautiful, like a May fly."

@Ernest Hemingway

♨️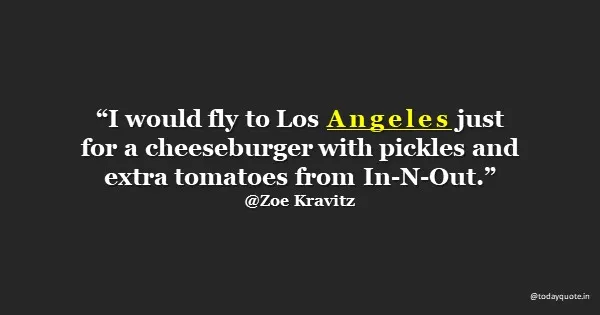 "It is beautiful to discover our wings and learn how to fly; flight is a beautiful process. But then to rest on the wings of God as He flies: this is divine."

@C. JoyBell C.

♨️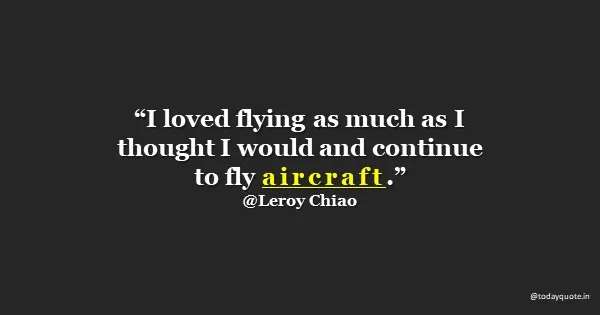 "It is a comfortable feeling to know that you stand on your own ground. Land is about the only thing that can't fly away."

@Anthony Trollope

♨️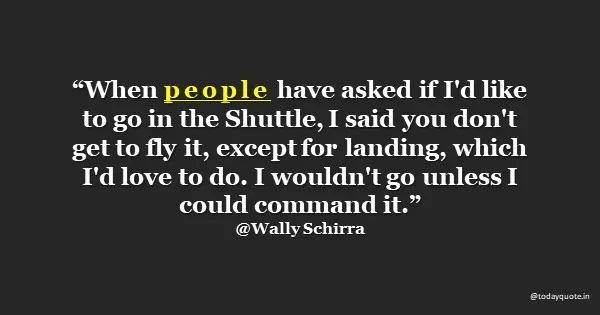 "The demigods have left for alaska," Stheno said. "They fly straight to their death. Ah, small "d" death, I mean. Not our prisoner Death. Although, i suppose they're flying to him too."

@Rick Riordan

♨️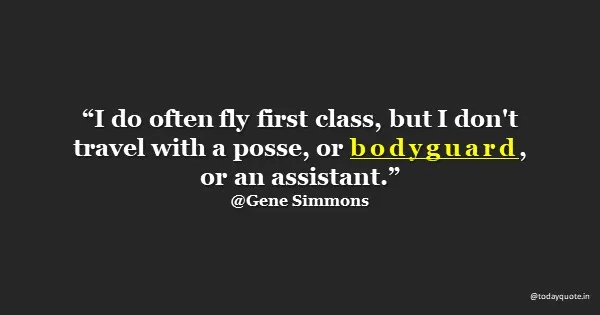 Fly Quotes For Instagram
"Thank God men cannot fly, and lay waste the sky as well as the earth."

@Henry David Thoreau

♨️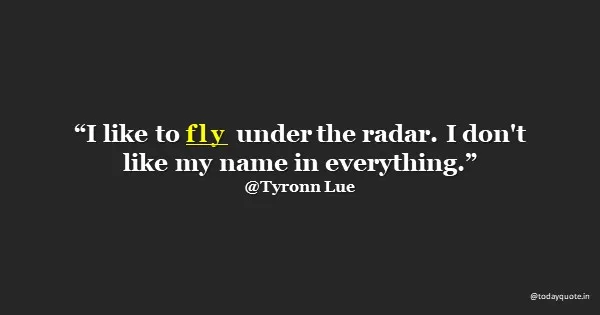 "If you want to fly on the sky, you need to leave the earth. If you want to move forward, you need to let go the past that drags you down."

@Amit Ray

♨️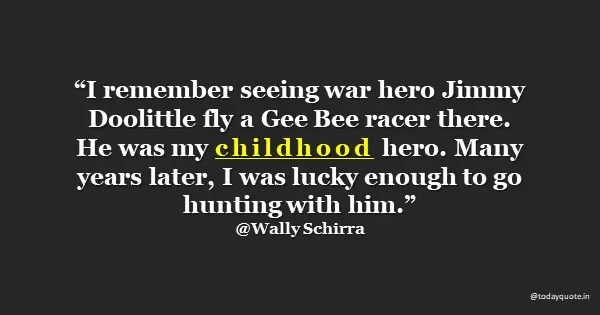 "I'm the Eagle: I can fly."

@Eddie the Eagle

♨️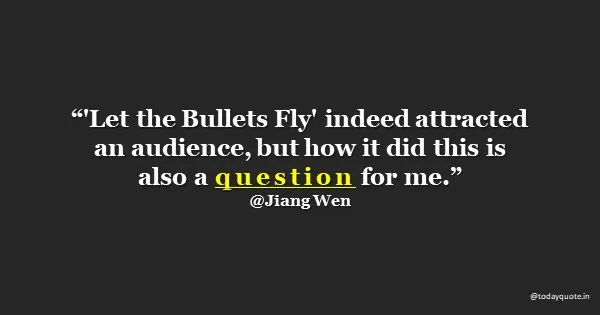 "In our old age my beloved companion said to me quietly one evening, "You have always given me wings to fly, and I have loved you for it."

@Gordon B. Hinckley

♨️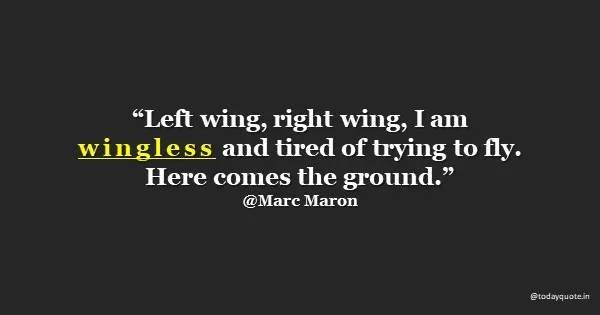 "Having a superpower has nothing to do with the ability to fly or jump or superhuman strength. The truest superpowers are the ones we all possess: willpower, integrity, and most importantly, courage."

@Jason Reynolds

♨️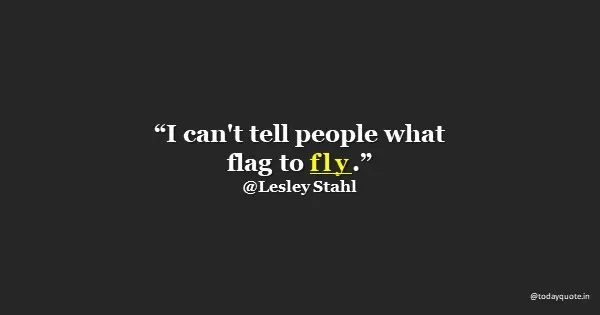 "Huh," said Percy. "Never seen Jason fly before. He looks like a blond superman."

@Rick Riordan

♨️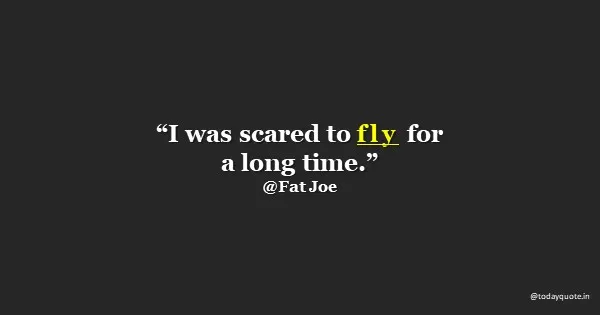 "The balloons only have one life and the only way of finding out whether they work is to attempt to fly around the world."

@Richard Branson

♨️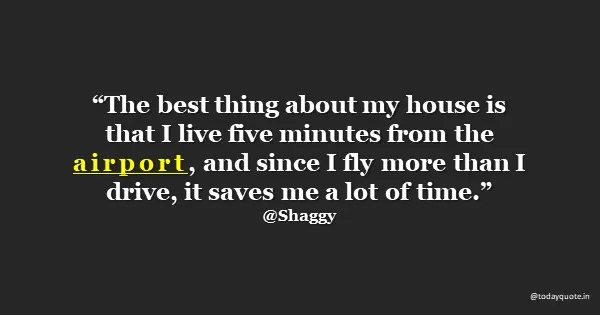 "Like a weary bird flying out over the most desolate sea, I finally had a place to land."

@Adrienne Young

♨️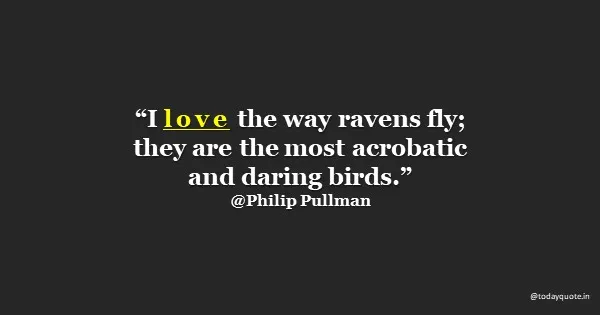 "Don't be scared to fly high, 'cause it will inspire others."

@Kerli

♨️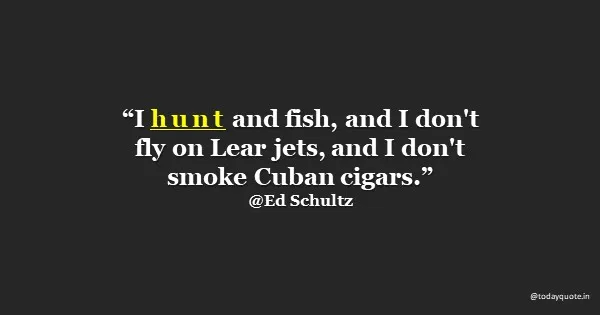 "Logic is a feeble reed, friend. "Logic" proved that airplanes can't fly and that H-bombs won't work and that stones don't fall out of the sky. Logic is a way of saying that anything which didn't happen yesterday won't happen tomorrow."

@Robert A. Heinlein

♨️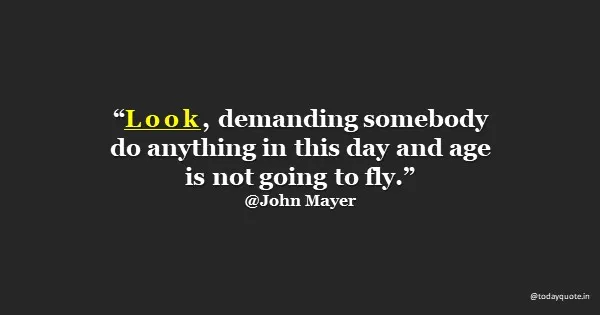 "You must lose a fly to catch a trout."

@George Herbert

♨️
"Mind your own Brazilian!" The words fly out of my mouth before I can stop them. Oops. OK. The trick when you've said something embarrassing by mistake is to pretend nothing happened."

@Sophie Kinsella

♨️
"Let the little fairy in you fly!"

@Rufus Wainwright

♨️
"I want to fly! I want to touch the sun!" "Finish your eggs first."

@Lorraine Hansberry

♨️
"The more you fly, the more unsettling it is, because you realize how much more likely it will be for you to crash. I am getting better at it, though."

@Kit Harington

♨️
"Would you mind getting off that fly paper and giving the flies a chance?" "Ahhh, you can't trick me! Flies don't read papers!"

@Groucho Marx

♨️
"People who fly into a rage always make a bad landing."

@Will Rogers

♨️
"Ever try to hold a butterfly? It can't be done. You damage them," he said. 'As gentle as you try to be, you take the powder from their wings and they won't ever fly the same. It's kinder to let them go."

@Susanna Kearsley

♨️
"You release these things, and if they fly then you have more."

@Howie Mandel

♨️
"Love is a green sky on a blue pasture, and I am the flying cow eating it all up."

@Jarod Kintz

♨️
Fly Quotes Funny Goodreads about Life Lessons
"To invent an airplane is nothing. To build one is something. But to fly is everything."

@Otto Lilienthal

♨️
"You bend the laws of the universe when you fly," I say. "It's impressive. Defying gravity? Watching sunrises and sunsets from places Mother Nature didn't intend for you to watch them from? You really are superheroes, if you think about it."

@Colleen Hoover

♨️
"I think our job as parents is to give our kids roots to grow and wings to fly."

@Deborah Norville

♨️
"Then it's time to stop being the worst," Wymack said. "It's time to fly."

@Nora Sakavic

♨️
"We can still be sexy and vibrant, fashionable, classy, and fly until the day we die!"

@Tina Knowles

♨️
"This ship is built on secrets; it runs on secrets", he says, tiny droplets of spittle flying from his mouth to my face. "And if you keep asking about them, you'll see how far I'm willing to go to keep mine." ~ Eldest"

@Beth Revis

♨️
"Two messengers covered with dust come to bid me fly, but I wait for him."

@Dolley Madison

♨️
"She wore her battle scars like wings, looking at her you would never know that once upon a time she forgot how to fly"

@Nikki Rowe

♨️
"The lower you fall, the higher you'll fly."

@Chuck Palahniuk

♨️
"What are you looking at?" "A beautiful woman who makes me think I can fly."

@Elle Casey

♨️
"When you're concentrating hard, hours can fly by, and it's just you and a math problem."

@Terence Tao

♨️
"When you're fighting a crowd, it's good to shout potentially threatening things like "Crossbows!" or "Fire!" or "Giant Flying Cat!" every once in a while."

@Sebastien de Castell

♨️
"Don't believe what your eyes are telling you. All they show is limitation. Look with your understanding, find out what you already know, and you'll see the way to fly."

@Richard Bach

♨️
"Percy: "Hey, why do pegasi gallop as they fly, anyway?" Blackjack: "Why do humans swing their arms as they walk? I dunno, boss. It just feels right."

@Rick Riordan

♨️
"Time's fatal wings do ever forward fly; to every day we live, a day we die."

@Thomas Campion

♨️
"Seeing me surrounded by paper towels on the floor, Morpheus lifts his eyebrows. "Building a nest?" he asks. "There's no need to start acting like a bird simply because you have a propensity for flying."

@A.G. Howard

♨️
"You cannot fly like an eagle with the wings of a wren."

@William Henry Hudson

♨️
"If I fall out, pull this ring? What happens then? I sprout wings and fly?" -Spader in "The Never War"

@D.J. MacHale

♨️
"When it comes to fitting in, I think I'm really fly. It's not really hard; I'm just being myself."

@Kodie Shane

♨️
"How come it can't fly no better than a chicken?" "Too much tail. All that jewelry weighs it down. Like vanity. Wanna fly, you got to give up the shit that weighs you down."

@Toni Morrison

♨️
The Fly Quotes Deep Meaning In English
"A kite needs to be tied down in order to fly. I learned how important restrictions can sometimes be in order to experience freedom."

@Damien Rice

♨️
"The choice is yours, brother. Live a thrall or die a king. Do you dare to fly? Unless you take the leap, you'll never know." – Euron Greyjoy"

@George R.R. Martin

♨️
"Let none think to fly the danger for soon or late love is his own avenger."

@Lord Byron

♨️
"You want to fly in jets, and I just want to fly" -Baby Carlyle"

@Cecily von Ziegesar

♨️
"In dreams, anything can be anything, and everybody can do. We can fly, we can turn upside down, we can transform into anything."

@Twyla Tharp

♨️
"Will you walk into my parlour?" said the Spider to the Fly"

@Mary Howitt

♨️
"If you want to be taken seriously, always check your fly."

@Corey Taylor

♨️
"What if there's a fire?" Glenna said sweetly, and Cian merely smiled. "Then I guess you'd better open a window, and fly."

@Nora Roberts

♨️
"A good director creates an environment, which gives the actor the encouragement to fly."

@Kevin Bacon

♨️
"How does one become a butterfly?" she asked. "You must want to fly so much that you are willing to give up being a caterpillar."

@Trina Paulus

♨️
"The desire to fly is an idea handed down to us by our ancestors who… looked enviously on the birds soaring freely through space… on the infinite highway of the air."

@Wilbur Wright

♨️
"This little thing" making a triangle between the three-"ain't gonna fly"

@Wendy Higgins

♨️
"A bird cannot fly with one wing only. Human space flight cannot develop any further without the active participation of women."

@Valentina Tereshkova

♨️
"Sometimes to change a situation you are in requires you to take a giant leap. But, you won't be able to fly unless you are willing to transform."

@Suzy Kassem

♨️
"Fiction is such a world of freedom, it's wonderful. If you want someone to fly, they can fly."

@Alice Walker

♨️
"It's a party house." "I hope for your sake it's a very tame party." If he brought me to some sort of sex orgy, he would fly right through one of those pretty windows, headfirst."

@Ilona Andrews

♨️
"Every day is a good day when you're floating. Your whole life you spend walking around Earth and then all of a sudden you get to fly like you've dreamed of."

@Anne McClain

♨️
"Any person seasoned with a just sense of the imperfections of natural reason, will fly to revealed truth with the greatest avidity."

@David Hume

♨️
"Everyone loves to fly, and flying underwater is even better than flying in air because there are things around you."

@Graham Hawkes

♨️
"Tell them to send everything that can fly."

@Richard M. Nixon

♨️
"It is the greatest shot of adrenaline to be doing what you have wanted to do so badly. You almost feel like you could fly without the plane."

@Charles Lindbergh

♨️
"I learned to fly a few years ago in England. It's the only place I'm completely alone – up in the air, detached from everything."

@Angelina Jolie

♨️
"The day I am not able to fly will be a sad day for me."

@Ratan Tata

♨️
"Oh, bird of my soul, fly away now, For I possess a hundred fortified towers."

@Rumi

♨️
"Maybe it was the challenge of flight, the opportunity to fly, the competition of summer camp and the inspiration and discipline of West Point. I think all of those things helped me to develop a dedication and inspired me to get ahead."

@Buzz Aldrin

♨️
"People think that I don't work, and I fly around in Oprah's private plane doing whatever I want."

@Gayle King

♨️
"I'm very happy being me, although sometimes I'd love to be a bird so that I could fly."

@Joy Fielding

♨️
"Birds have wings; they're free; they can fly where they want when they want. They have the kind of mobility many people envy."

@Roger Tory Peterson

♨️
"No one should negotiate their dreams. Dreams must be free to fly high. No government, no legislature, has a right to limit your dreams. You should never agree to surrender your dreams."

@Jesse Jackson

♨️
"When you have shot one bird flying you have shot all birds flying. They are all different and they fly in different ways but the sensation is the same and the last one is as good as the first."

@Ernest Hemingway

♨️
"I don't judge others. I say if you feel good with what you're doing, let your freak flag fly."

@Sarah Jessica Parker

♨️
"A celibate, like the fly in the heart of an apple, dwells in a perpetual sweetness, but sits alone, and is confined and dies in singularity."

@Jeremy Taylor

♨️
Thank you for reading all about fly quotes. Hope you like it!
You May Also Like To Read: 163 Best Elisabeth Elliot Quotes And Sayings
You May Also Like to Read: Inspirational Flying Quotes On Success In Life