Find the famous quotes and sayings about forbidden love quotes with images from our collection at Todayquote. You can read, download, copy and even share it on Facebook, Twitter, Instagram, WhatsApp, LinkedIn, Pinterest, Reddit, Tumblr, etc. with your family, friends, colleagues, etc. The available Images of forbidden love quotes can be used as your mobile or desktop wallpaper or screensaver. Also, don't forget to check out the forbidden love quotes of the day.
Short Forbidden Love Quotes ideas
"There is no pretending", Jace said with absolute clarity."I love you, and I will love you until I die, and if there's a life after that, I'll love you then." She caught her breath. He had said it-the words there was no going back from."

@Cassandra Clare

♨️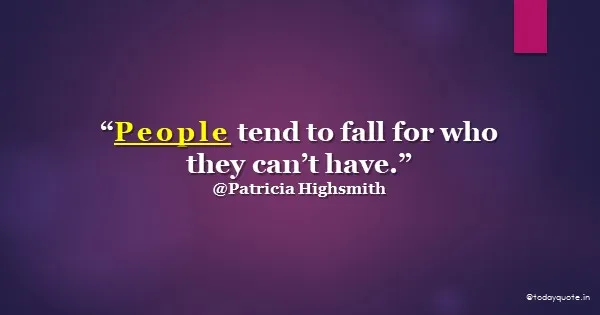 "Lying here with him, I realize love is so much more than silly words or actions. It is all-encompassing and unfathomable until experienced. It is darkness intertwined with light, good with evil."

@Nancee Cain

♨️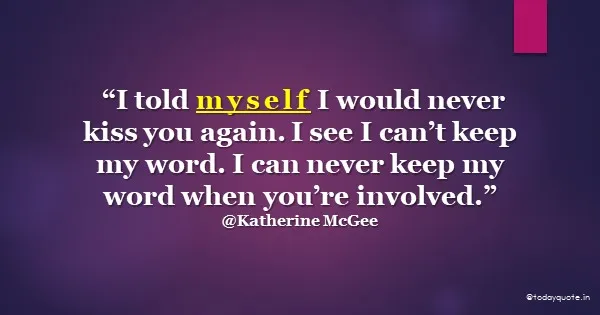 "I mean, at the end of the day, what the hell does it matter who I end up with if it can't be you?"

@Tabitha Suzuma

♨️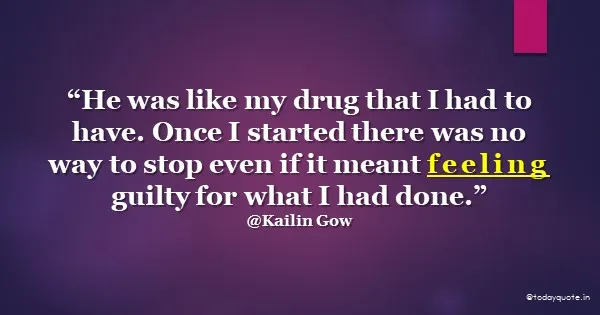 "So the princess discovered that when one loves a forbidden thing, one loses what ones loves most. This truth is a hard won battle for each who finds it and is always gained by loss."

@David Mains

♨️
"At the end of the day, it's about how much you can bear, how much you can endure. Being together, we harm nobody; being apart, we extinguish ourselves."

@Tabitha Suzuma

♨️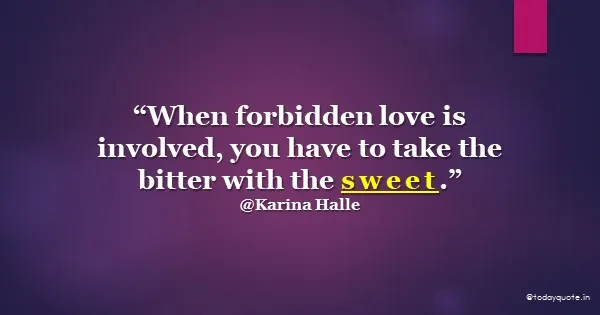 "This has been the great lesson of my long life: To love is to destroy."

@Jessica Khoury

♨️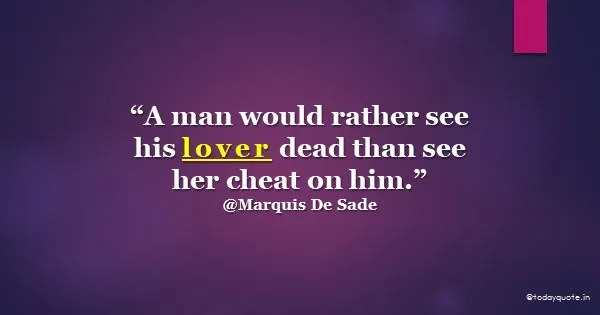 "As for me, I am tormented with an everlasting itch for things remote. I love to sail forbidden seas, and land on barbarous coasts."

@Herman Melville

♨️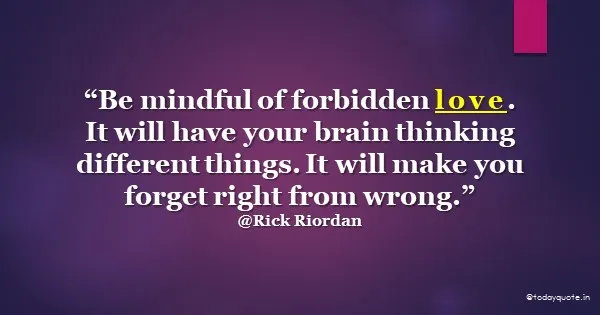 "Having something forbidden is exciting, don't you agree?"

@Allan Dare Pearce

♨️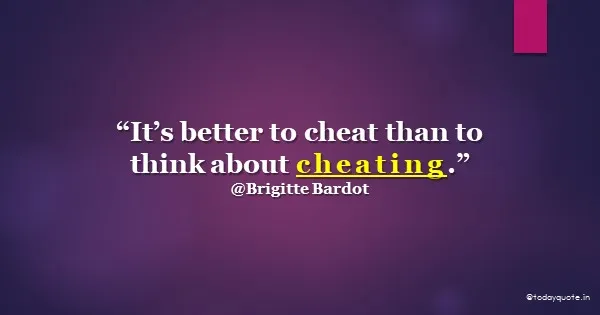 "How can something so wrong feel so right?"

@Tabitha Suzuma

♨️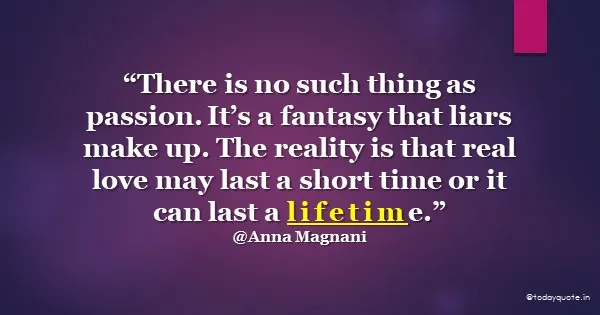 "I needed him like I needed air to breathe."

@C.J. English

♨️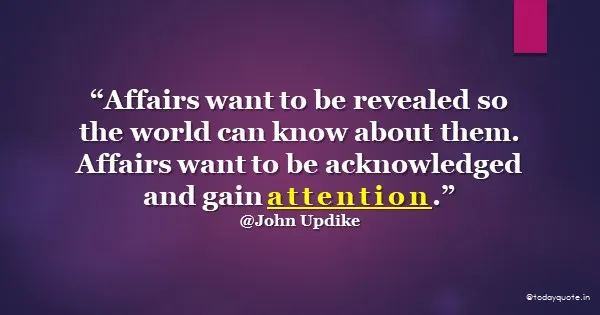 "I fell in love with you. I didn't do it on purpose"

@L.J. Smith

♨️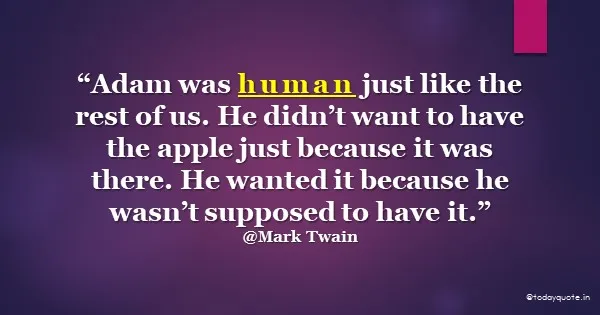 "She refused to be one of those girls who fell for a pretty face that just white-washed a total jack-ass underneath. She could ogle, but she would not fall until she knew he deserved her."

@Kimberly Kinrade

♨️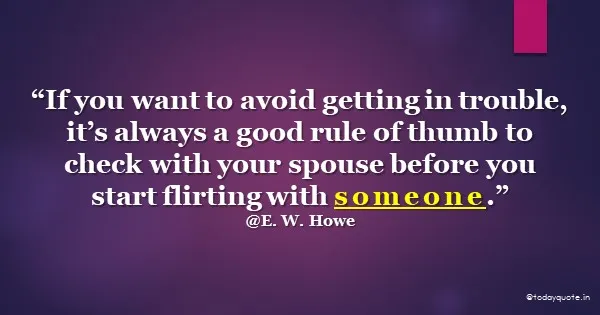 "Being told that love is forbidden does not kill love. It strengthens it."

@Cassandra Clare

♨️
"Love is love, even if it is illicit; like light remains light even in the darkness."

@Munia Khan

♨️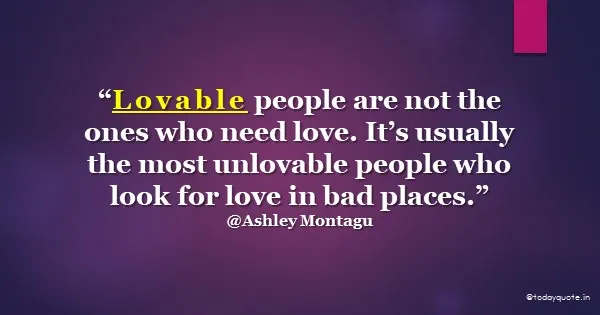 "As the light begins to intensify, so does my misery, and I wonder how it is possible to hurt so much when nothing is wrong."

@Tabitha Suzuma

♨️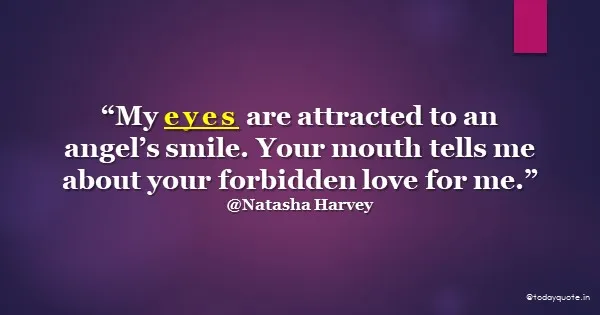 "Everyone feels, Aspen. Some are just better at covering it up."

@Linda Kage

♨️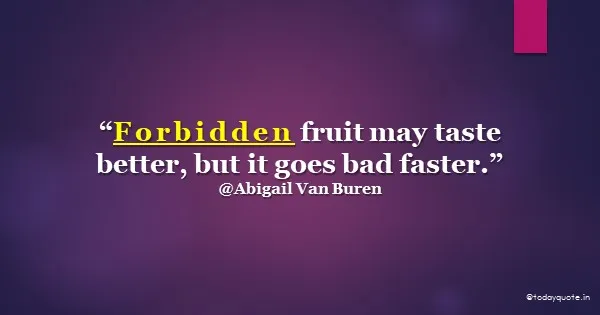 "Do people always fall in love with things they can't have?' 'Always,' Carol said, smiling, too."

@Patricia Highsmith

♨️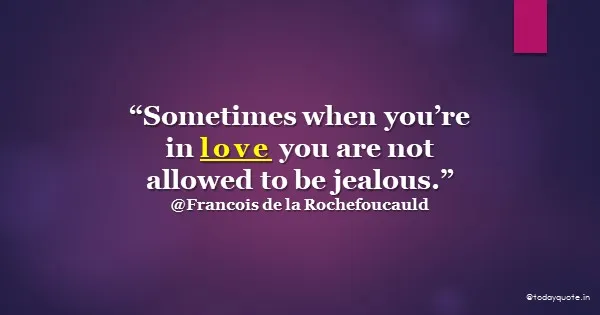 "Love is a path lined with roses." I say bitterly. "But it leads to a cliff's edge and all who follow it tumble to their doom. You will not find your happiness there."

@Jessica Khoury

♨️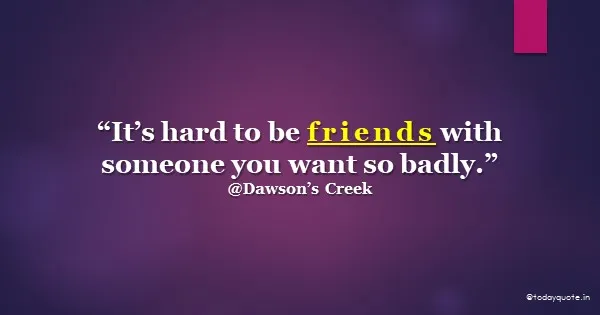 "Yeah, the whole family knows. It's no big deal. One night at dinner I said, 'Mom, you know the forbidden love that Spock has for Kirk? Well, me too.' It was easier for her to understand that way."

@Holly Black

♨️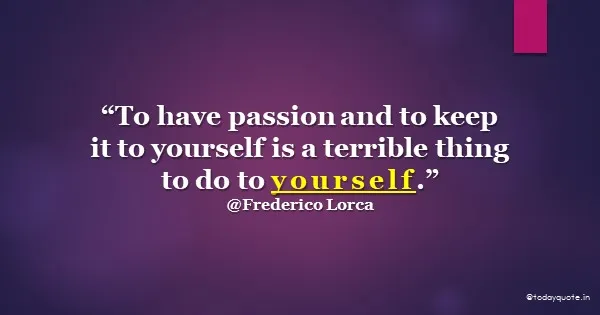 "He didn't know what it was like, wanting something you could never have; how impossible it was to un-want it once you'd let the feeling in."

@Katharine McGee

♨️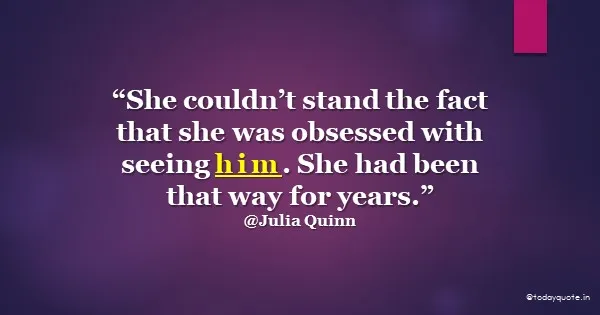 Deep Forbidden Love Quotes Broken Heart Couple
"There are no laws, no boundaries on feelings.We can love each other as much and as deeply as we want.No one, Maya, no one can ever take that away from us."

@Tabitha Suzuma

♨️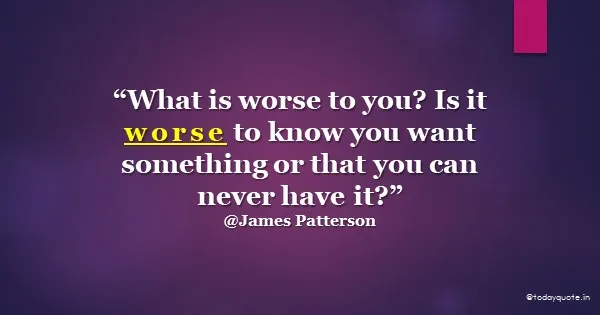 "She had assumed they would see each other every day but she hadn't really thought about the implications of having an affair with a married man. It wasn't going to be a normal relationship."

@Kassandra Cross

♨️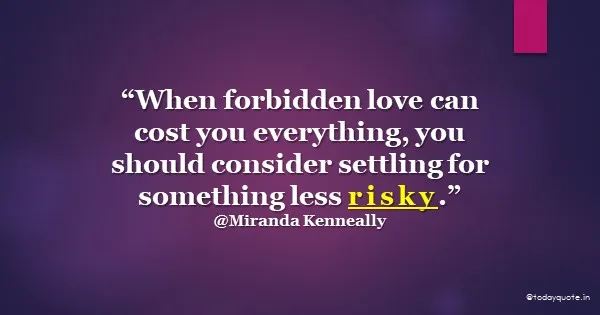 "If he touched her, he couldn't talk to her, if he loved her he couldn't leave, if he spoke he couldn't listen if he fought he couldn't win."

@Arundhati Roy

♨️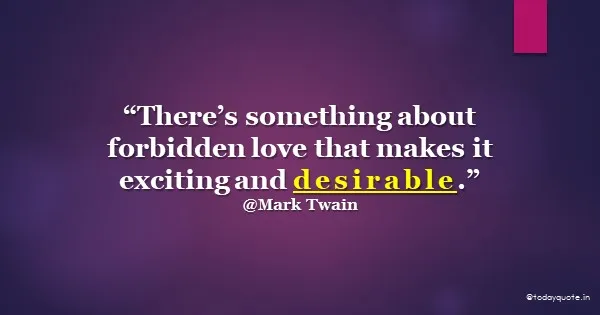 "I don't know who I am anymore. But I know I still love you. I always have, and I always will."

@Linda Kage

♨️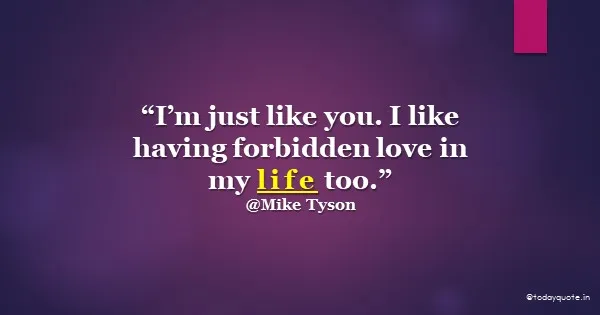 "You've always been my best friend, my soul mate, and now I've fallen in love with you too. Why is that such a crime?"

@Tabitha Suzuma

♨️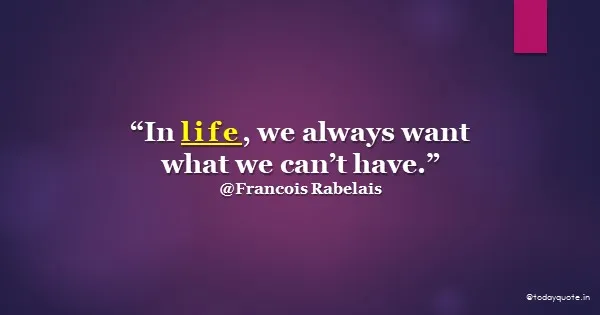 "Be careful who you allow into your bed, and more importantly your heart."

@Ann Marie Frohoff

♨️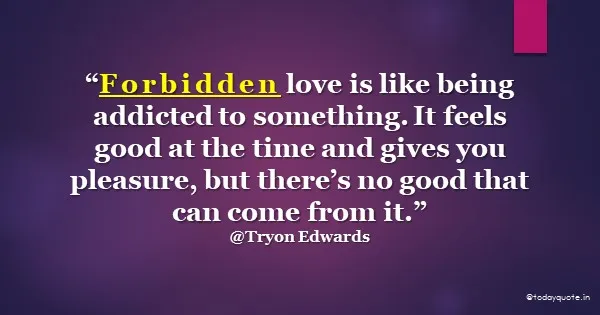 "I have never been in love before," Julian said. "You're my first-and you'll be my only."

@L.J. Smith

♨️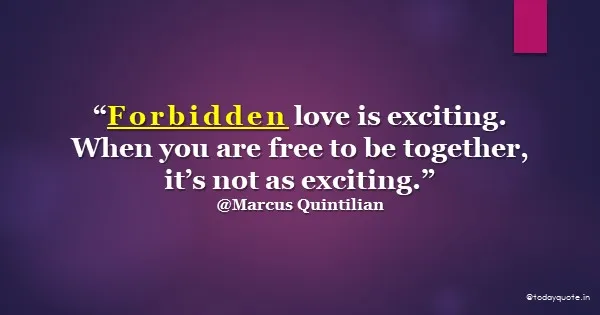 "She loved the fact he was older than her and more experienced, he had so much to teach her and she couldn't wait to learn."

@Kassandra Cross

♨️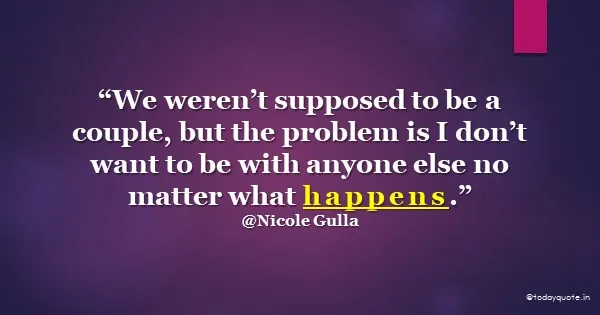 "I love to sail forbidden seas, and land on barbarous coasts."

@Herman Melville

♨️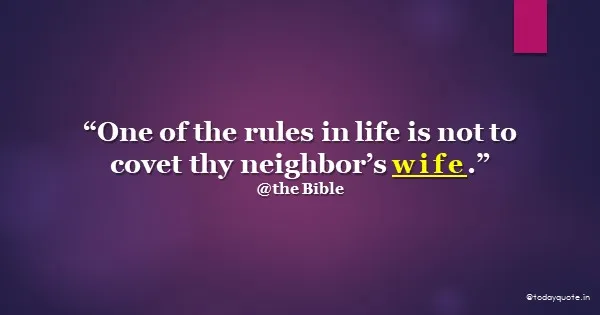 "All my most unreachable dreams were suddenly, so unbelievably, about to come true. But they were forbidden. The right thing to do would be to pull away, turn from him, run back to the house. My head screamed at me to flee, but my heart begged me to stay."

@Cindy Ray Hale

♨️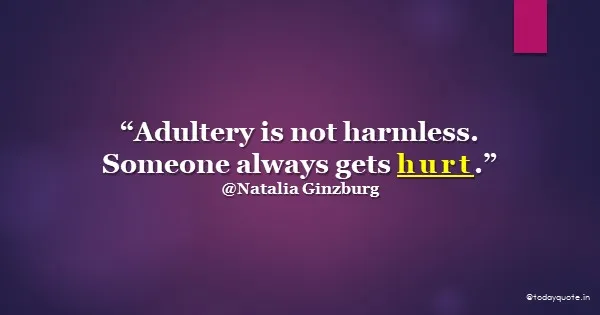 "And what do you know of love?" "That it must be a choice." "Oh, my naive thief. " I pause briefly to meet his gaze. "Love is rarely a choice."

@Jessica Khoury

♨️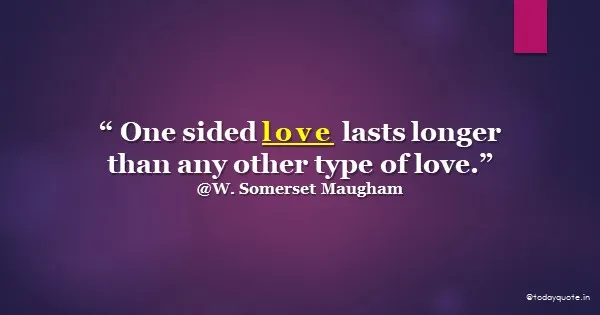 "Do you feel that? Do you feel what we do together? This isn't normal, Aspen. We are a force of fucking nature."

@Linda Kage

♨️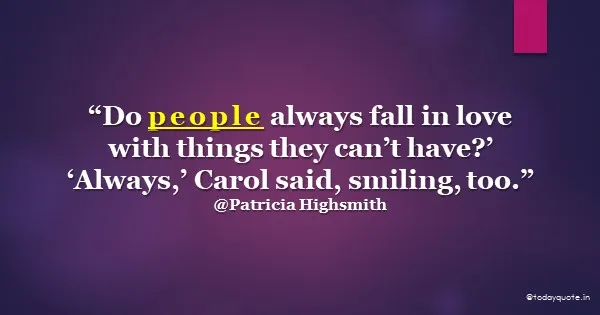 "Maybe it just means that love can be stronger than fear."

@L.J. Smith

♨️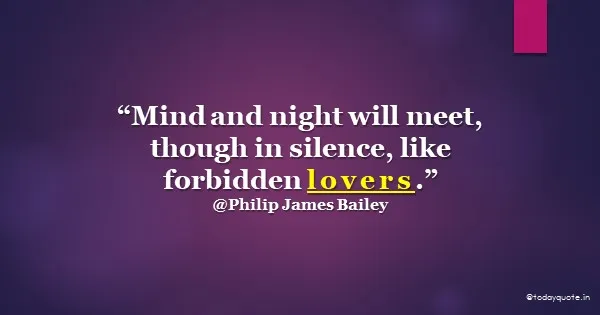 "Fate was cruel to play this trick on her, although if she were honest she knew she only had herself to blame. She had taken the chance and now she had to pay the price."

@Emily Arden

♨️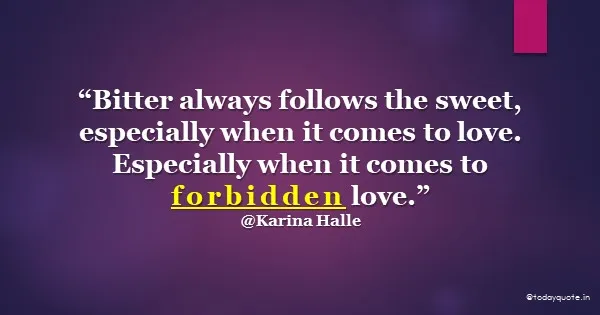 "I'm in love with you. I think everything you do is marvelous."

@L.J. Smith

♨️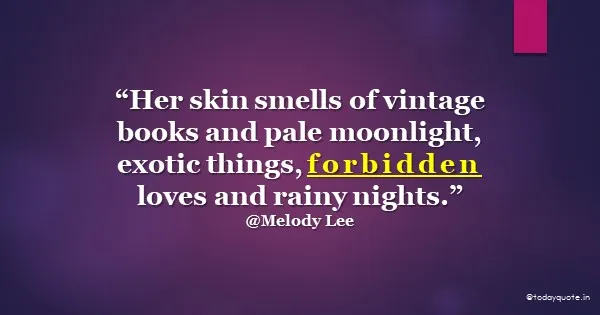 "She could smile until the bitter end, no matter what it cost her–because she was a Washington and had been trained to smile through anything. Even through her own heartbreak."

@Katharine McGee

♨️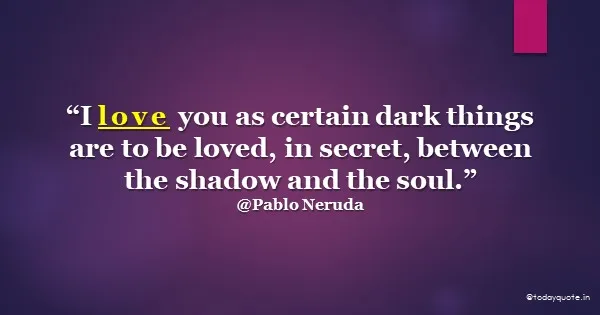 "If you love someone enough, you can make them invincible. Like your feelings for them are so strong they work as a magical shield, protecting them from all harm and pain."

@Linda Kage

♨️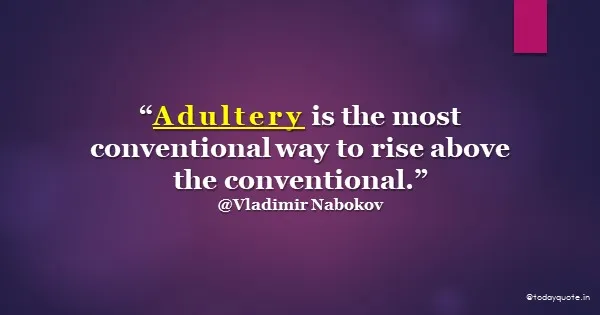 "She was an ocean, and he was just a sinking man lost in her waves."

@Giselle Beaumont

♨️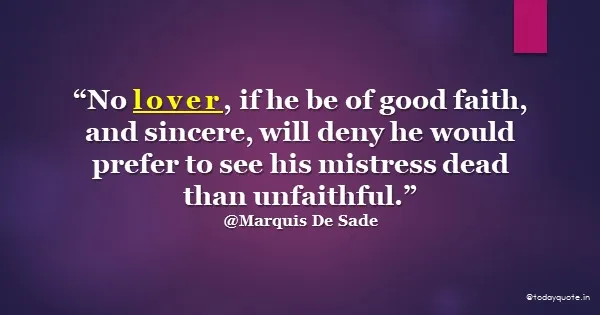 "I'm as cruel as life. As cruel as love."

@L.J. Smith

♨️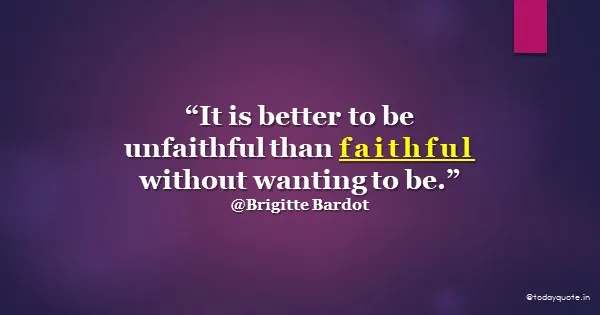 "When someone loves you, the way they say your name is different. You know that your name is safe in their mouth." – Jess C. Scott, The Intern"

@Linda Kage

♨️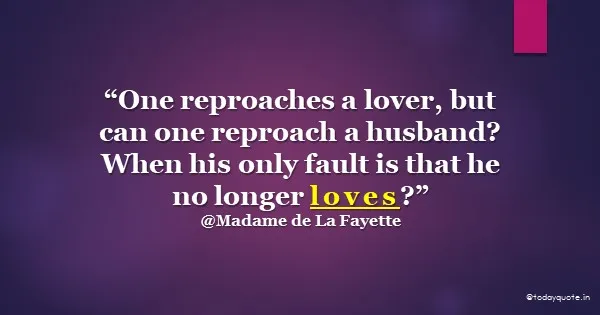 Complicated Forbidden Love Quotes Deep Meaning about Life
"How-how can we make it against the whole world?"

@Tabitha Suzuma

♨️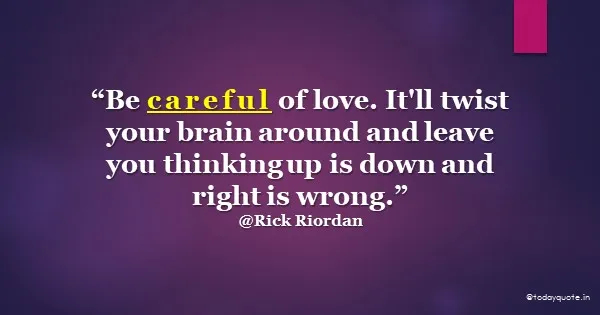 "You asked if I loved her? I can't even whisper her name, my heart would burst out of my chest."

@Ahmad Ardalan

♨️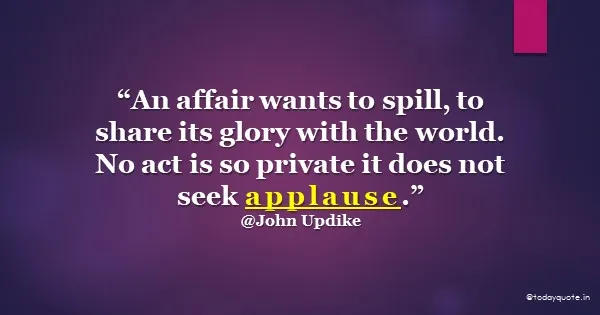 "He will think Lochan wasn't loved, but he was, more deeply than most people are in a lifetime."

@Tabitha Suzuma

♨️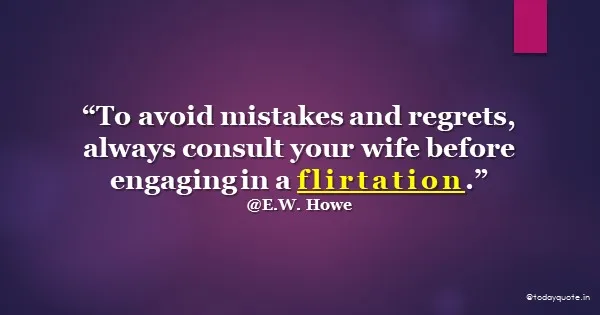 "I don't know how to dance!" she said. His arms tightened around her when she tried to pull away. "Then just let me hold you."

@Airicka Phoenix

♨️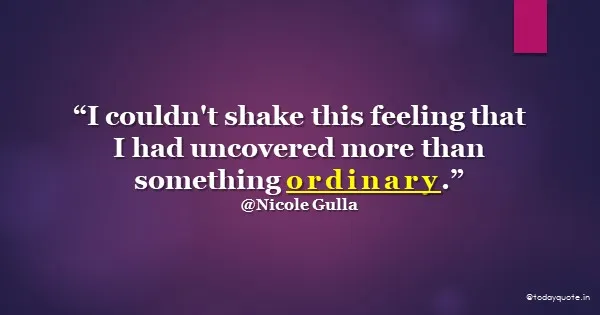 "Love and death are everything, Jenny. Danger is the best part of the game. I thought you knew that."
-Julian"

@L.J. Smith

♨️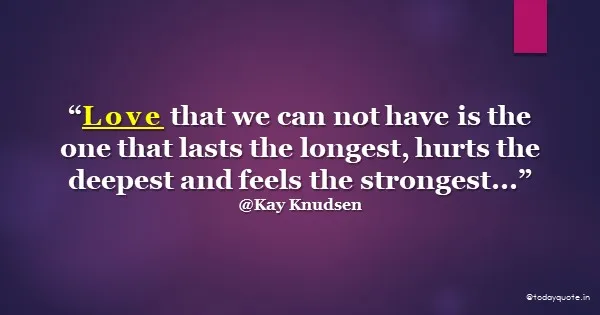 "There were many legends about these rocks and behind every legend a story of forbidden love."

@Elif Shafak

♨️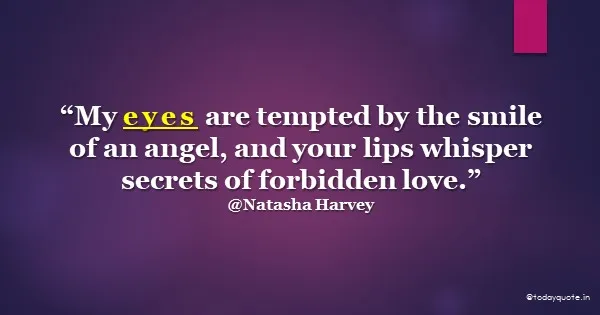 "You showed me what it was like to love. What the world could be like, if"

@L.J. Smith

♨️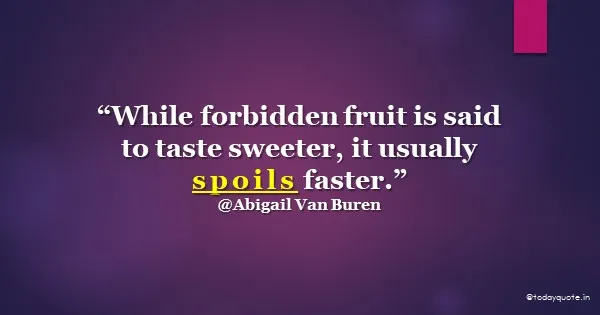 "I love you … With every beat of my heart, I am yours."

@Linda Kage

♨️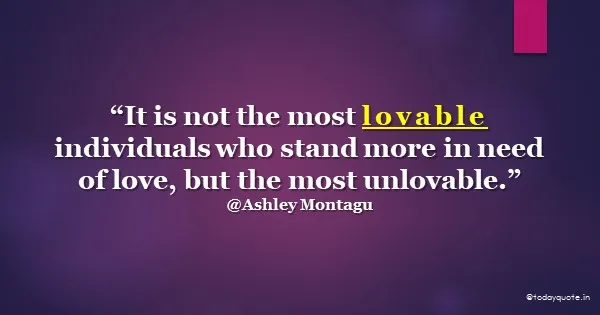 "My last conscious thought was of my biggest mistake- not the boy beside me, but the one i could never have."

@Jennifer L. Armentrout

♨️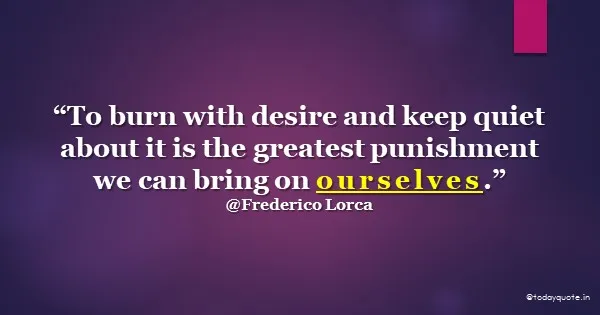 "As soon as I saw her, I knew I had to stay far away from her. Being with her makes me feel like I've been starving for so long. Sofia has given me a taste of something I didn't know I wanted. Something I am now desperate for. Her."

@E.R. Wade

♨️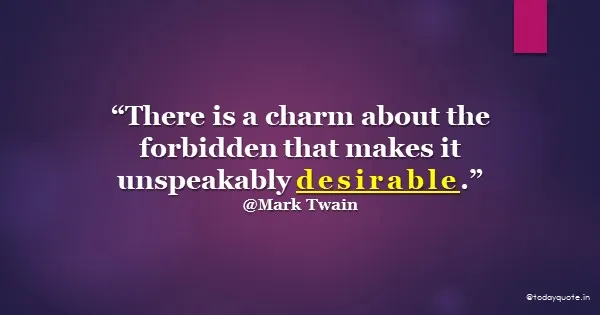 "Lochie. The boy I once loved. The boy I still love. The boy I will continue to love, even when my part in this world is over too."

@Tabitha Suzuma

♨️
"Too long spent denying each other, we no longer hid our want."

@scarlett dawn

♨️
"I always am in a role, lovely – for you, for them – even for myself. Yeah… Even when I'm alone, I am still in a role – and I myself am the most exacting audience I have ever had."

@Simona Panova

♨️
"Bitter always follows the sweet, especially when it come to love. Especially when it come to forbidden love."

@Karina Halle

♨️
"It's always nice being fancied. It's always nice being wanted. Even it it's by the wrong person."

@Tabitha Suzuma

♨️
"Just because you've been hurt doesn't mean you've been forbidden from happiness."

@Mikaila Perl

♨️
"I wish you'd fall in love with me," she said. "Why?" "Because you're really someone worth falling in love with. And if we were in love, I wouldn't be drifting. I wouldn't be nobody. At least not while I was with you."

@Anne Rampling

♨️
"Are we star-crossed?" I asked quietly, a whisper. "Yes," he said. "But I would fight against the stars for you."

@Luna Lacour

♨️
"If you're not free to love, you're not free at all."

@Jessica Khoury

♨️
"Our hearts have already been broken. Maybe I can help to heal hers, even if it means ripping mine to shreds when she leaves and I have to say good-bye."

@Debra Doxer

♨️
Romeo and Juliet Forbidden Love Quotes Deep Lines
"Desires are what can most easily ruin us, lovely."

@Simona Panova

♨️
"He was desire, and I was his prisoner, chained up by his kisses. Submissive to his touch."

@Candace Knoebel

♨️
"Sweetheart, if it's not too much of an imposition, I would be forever beholden to you if you could kindly assume a reclining position so I can screw your brains out."

@Kerrelyn Sparks

♨️
"You're home," he whispered into her temple. "No matter what happens, you will always be home. I love you, Ams."

@Airicka Phoenix

♨️
"Because that was the problem with society. It cared too much about who you fell in love with but never about why. The why matters."

@L.J. Shen

♨️
Just for tonight, let's pretend I'm not a priest and you're not crazy. We're just two normal human beings having a good time. Just a man and a woman at a rip-off carnival, living in the moment."

@Nancee Cain

♨️
"It's the sorrow you feel that allows you to crave love. Without the suffering, there would be no true pleasure. Without tears, no joy. Without deficiency, no longing. This is the secret of the human heart, Rom."

@Ted Dekker

♨️
"Fleeting joy and fading ecstasy, here it goes again, oh, Sneaking fruit from the forbidden tree, sweet taste of sin"

@John Legend

♨️
"We mustn't keep meeting like this. Communications between the people of the moon and earth is forbidden…it is the way of the gods…we mustn't fall in love…but its already too late……"

@Naoko Takeuchi

♨️
"We kissed and murmured impossible promises."

@Petra March

♨️
"Nothing is worth betraying someone you love. ~Aladdin"

@Jessica Khoury

♨️
"Love me. Forever."

@Jana Oliver

♨️
"it is forbidden to love where we are not loved"

@Sharon Olds

♨️
"Only that once again they broke the Love Laws. That lay down who should be loved. And how. And how much."

@Arundhati Roy

♨️
"Why do people say 'grow some balls'? Balls are weak and sensitive. If you wanna be tough, grow a vagina. Those things can take a pounding."

@Linda Kage

♨️
"They say when you fall in love in love with someone that person becomes like a drug,an addiction you don't want to live without."

@Cat Miller

♨️
"I think things that i shouldn't.I dream things that i shouldn't.I want things that i shouldn't and it's all because of one thing– I do care about you."

@H.M. Ward

♨️
"Even a God finds it hard to love and be wise at the same time."

@Tina Smith

♨️
"If he'd been any other boy, and this was any other world, I would have kissed him. Nothing could have stopped me."

@Sarah Dessen

♨️
"He had a sadness in his eyes that Carrie recognised as regret."

@Kassandra Cross

♨️
Secret Forbidden Love Quotes about Relationships
"Our love is forbidden like the love of a shark and a—and a shark hunter. But that's what makes it special."

@Cassandra Clare

♨️
"Nobody had ever looked at her like that—as if she were filled with such lethal sweetness that craving could be synonymous with ruin."

@Nenia Campbell

♨️
"He embraced me, and said into my ear, 'I'm going to fuck the shit out of you.' I lost my breath. It was crude, it was unexpected, and it set me on fucking fire."

@Leah Raeder

♨️
"She nodded, breaking every promise to herself, loving him."

@Katharine McGee

♨️
"Broken hearts made faults and fools of us all."

@Natalia Jaster

♨️
"You said you didn't want this," she whispered, feeling her stomach melting in on itself.
"I lied." He said, simply"

@January James

♨️
"You see how it is with us? You can't fight it any more than I can. You've tried; you've done everything you can to kill it. But you can't kill my love for you."

@L.J. Smith

♨️
"Anything forbidden takes on a significance that draws us into its embrace."

@Chloe Thurlow

♨️
"Wage war on death. Live for love."

@Ted Dekker

♨️
"His kiss is a broken promise on borrowed time. His touch is faulty fuse struck with the hottest match. We possess all the potential in the world without an ounce of fulfillment. We are a lost cause, doomed before our inception."

@Evie East

♨️
"To every question, I have ever had, or ever will have, you are the answer."

@Deborah Harkness

♨️
"He was fast becoming the excitement of a tomorrow I never used to look forward to."

@Candace Knoebel

♨️
"There is no one that can make me look into their eyes and see the rest of my life. Only you."

@Airicka Phoenix

♨️
"The whole forbidden-romance thing . . . it's a myth. No woman ever marries the man they have to hide. The adventure, the adrenaline, those things are fun while they last. But that kind of commitment is as temporary as the heartache you feel now."

@Nicole Deese

♨️
"We were doomed from the start. A lost cause. A losing battle. And yet, in that narrow instant, I didn't give a single fuck."

@Julie Johnson

♨️
"Yes, Mel. That's exactly why I left without explaining. Because I think about you before I think about myself. Always remember that, Little Ballerina. Always."

@L.J. Shen

♨️
"Emotions don't interfere in my acting, nor in my life."

@Simona Panova

♨️
"Make me a weapon," I whispered as he pulled away. "Make it so I never have to dream about this again—make it so we can have this…forever."

@Cassandra Giovanni

♨️
"If you think you can stand looking and not touching for eight months, you're welcome to try." "Try' being the operative word," he said, sighing. "No, I can't. And I don't want to try."

@Leah Raeder

♨️
"It was a sin. Kissing a guy who wasn't betrothed to her was wrong in every way. Everyone knew that. It was haram. Forbidden. You would go to hell for that…"

@Azin Sametipour

♨️
"beauty has been known to drive men wild, like the sirens did. Man's challenge is to steer clear from it." – Salvadore about temptation"

@Kailin Gow

♨️
"I don't want to only ever meet you in the woods, even though I love this. I…I gotta feel like there's something real beyond these trees. I want to be able to take you on a date. Just…once."

@Linda Kage

♨️
"He was my addiction and once I got that taste of him I wouldn't want to stop even if I was getting eaten alive with guilt for doing it. – Taylor First, The Tutor by Kailin Gow"

@Kailin Gow

♨️
"Even though we were never supposed to be together…I can't be with anyone else, no matter the consequences."

@Nicole Gulla

♨️
"Don't make love to your problems– they'll never give you back the satisfaction you give them."

@Robyn Carr

♨️
"A few months apart and an ocean in between us couldn't keep our thoughts about each other from surfacing. – Taylor First"

@Kailin Gow

♨️
"I couldn't shake this feeling that I had uncovered more than something ordinary."

@Nicole Gulla

♨️
"Why the anchor?" "Because sometimes, it's nice to feel like there's someone who can save you."

@L.J. Shen

♨️
"Emilia Maria di Carlo didn't do danger. My sister was the adventurous one – I was satisfied with safe, clean fun. Give me a steamy romance novel with forbidden love and impossible odds. THAT was the kind of adventure I could get behind."

@Kerri Maniscalco

♨️
"Her skin smells of vintage books and pale moonlight, exotic things, forbidden loves and rainy nights."

@Melody Lee

♨️
"You kissed me once and now you feel as if you've got some special kind of licence to do it whenever you want?"

@Simona Panova

♨️
"Loving him is a sin; of that I'm fully aware. But a sinner I am."

@Bella Jewel

♨️
"Don't you want a relationship like your parents have? They look at each other with love and heart, not just as an asset." – Salvatore from The Tutor by Kailin Gow."

@Kailin Gow

♨️
"Your emotions are the slaves to your thoughts, and you are the slave to your emotions." – Elizabeth Gilbert,"

@Linda Kage

♨️
Thank you for reading all about forbidden love quotes. Hope you like it!
You May Also Like To Read: 167 Best Feeling Empty Quotes And Sayings